Recently, a debate surrounding the adult image of the character Kamado Nezuko in Demon Slayer/Kimetsu no Yaiba has been rekindled on Twitter. In her demonized state, not only did Nezuko's strength increase significantly, even her appearance "grows" to the size of an adult woman.
Anime Kimetsu no Yaiba season 3 is currently ongoing and attracts the attention of many fans. In the war at the Blacksmith village when suddenly attacked by demons, only Tanjiro, Nezuko, Genya and Ha Tru were the only ones who stood up to the demons that destroyed the village.
When fighting demons, Tanjiro and Nezuko are separated. Tanjiro asks Nezuko to protect Genya because he is in terrible condition. Obeying her brother, Nezuko began to fight the demons and in order to become stronger, she also increased her size.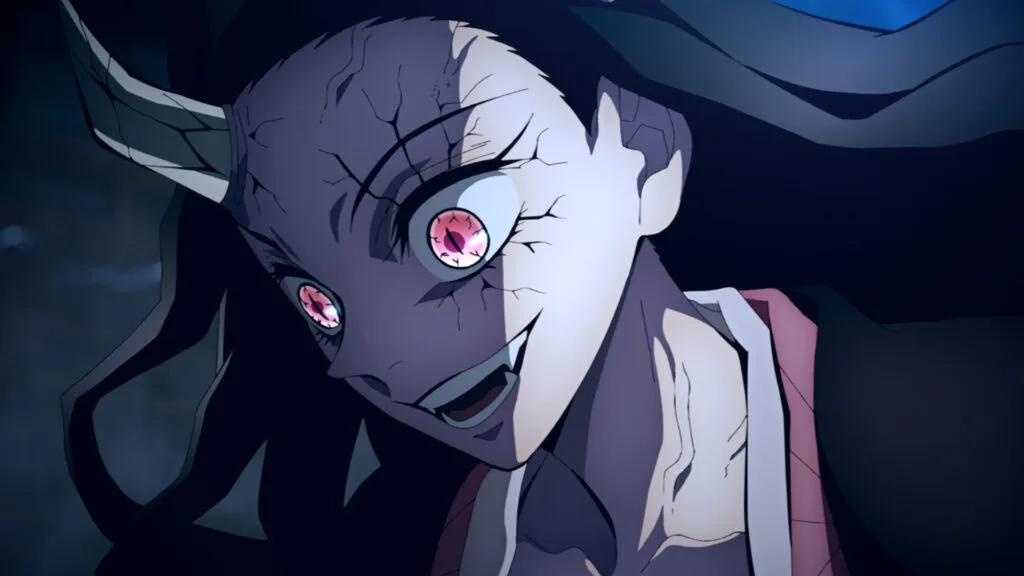 Just like in the Red Light District storyline, Nezuko transforms into an adult woman to use her full demonic powers.
At that time, Nezuko also received a lot of criticism when the Red Light District was broadcast. The central issue raised by Twitter users was a portrait of 14-year-old Nezuko in her adult form.
Many fans think that it is inappropriate to portray such a young character from an adult perspective with an overly sexy body. This detail raises concerns about the responsible portrayal of teenage characters in anime and manga.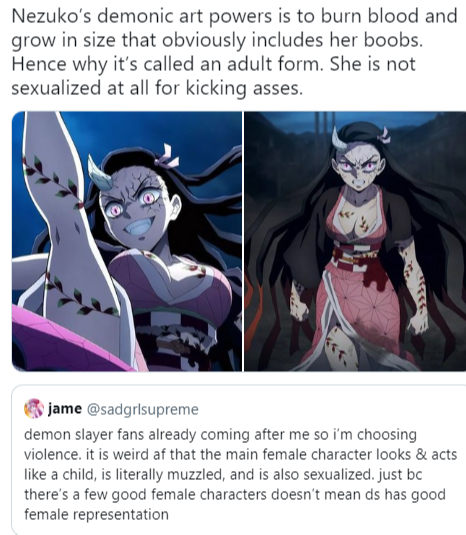 Of course, there were also many fans who spoke out in defense of Nezuko, that there was nothing wrong with Nezuko's mature form. Another fan pointed out that Daki, one of the main villains in the Red Light District, is only 13 years old.
In fact, Kamado Nezuko is one of the most loved characters in the series because of his cute looks and honest personality. Perhaps because of that, this girl has once again become the focus of attention recently because the "maturity" stage is a bit too much when she turns into a demon.