The horror film "Bird Box Barcelona" will be released on the Netflix platform on July 14, 2023.
In 2018, horror moviegoers were introduced to the exciting post-apocalyptic world of "Bird Box". Starring star Sandra Bullock as the female lead, the film was a huge hit for the Netflix streaming service, and became the second most watched Netflix original to date. In the first four weeks of its release, 89 million households watched the characters' journeys in "Bird Box".
Understanding that it had a hit IP in hand, Netflix announced in March 2021 that it would expand the world of "Bird Box" and proceed to produce a spin-off in Spanish. This past week, fans got their first official look at the spin-off movie titled "Bird Box Barcelona".
"After a mysterious force destroys the world's population, Sebastian and his daughter Anna must embark on a journey of survival through the desolate streets of Barcelona," the film's synopsis reads. "But as they form a reluctant alliance with other survivors and make their way to safe havens, another, scarier threat is growing."
The first short trailer for "Bird Box Barcelona" shows audiences the panic on the streets of the Spanish city as the gruesome mass effect moves from the US to Europe. A chaos similar to the first film took place and quickly engulfed the entire country. Meanwhile, the released image is also reminiscent of the previous film with four survivors, blindfolded, groping their way through a city devastated by the disaster.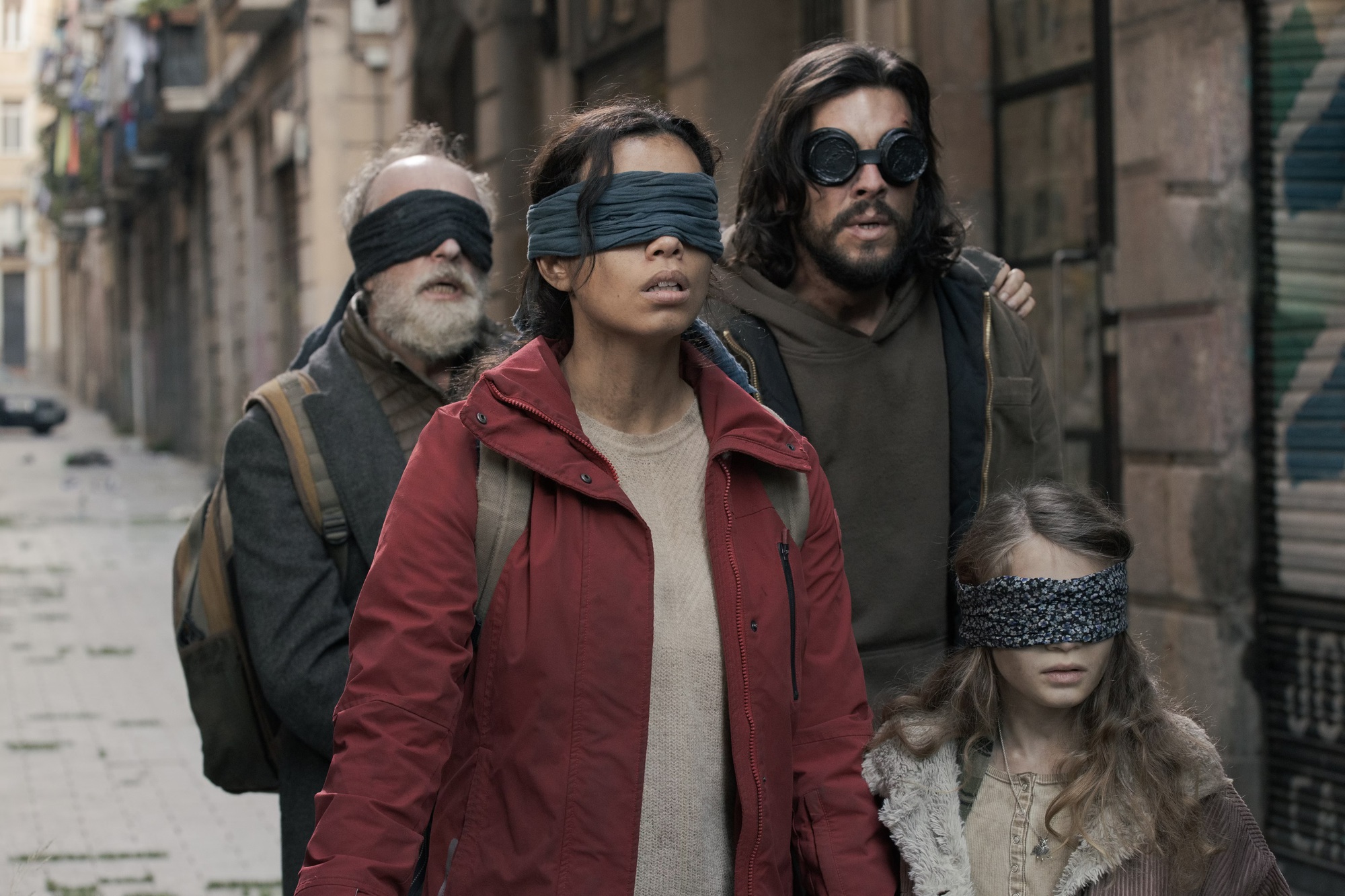 "Bird Box Barcelona" is directed by brothers Álex Pastor and David Pastor, who have previously collaborated on other post-apocalyptic sci-fi films including "Last Days" and "Carriers". Previously, the couple also worked with Netflix to produce "The Occupant" in 2020.