Movie adaptations of video games are a genre that's been around for several decades, but now it's probably getting more attention thanks to the success of new releases like "Sonic the Hedgehog" and "The Hedgehog." Super Mario Bros. Movie". This year, the audience will have the opportunity to enjoy another video game movie, "Gran Turismo" released by Sony Pictures Releasing.
Recently, the first official trailer for "Gran Turismo" has been released and gives fans a preview of what the movie will look like. One point worth noting from the outset is that although the film serves as an adaptation of a popular racing simulation game series, its content is in fact based on a true story about a professional gamer. residual has become a real racer.
Official trailer of "Gran Turismo"
More specifically, the film will introduce audiences to the story of Jann Mardenborough (Archie Madekwe), a British amateur racer who wants to go professional by winning the GT Academy competition of Sony and Nissan. . It's a competition that brings together the best "Gran Turismo" players in the world, and like the main character in the movie, it's also a real show.
Two other characters who will have important roles in the film include Jack Salter (played by David Harbor), the coach of Mardenborough, and the character of sports marketing director played by Orlando Bloom. All these factors suggest that "Gran Turismo" will go in the direction of classic racing movies with a lot of adventure, but the interesting point here is that the racers will have to work hard to apply their racing experience. virtual world cars into real racetrack situations.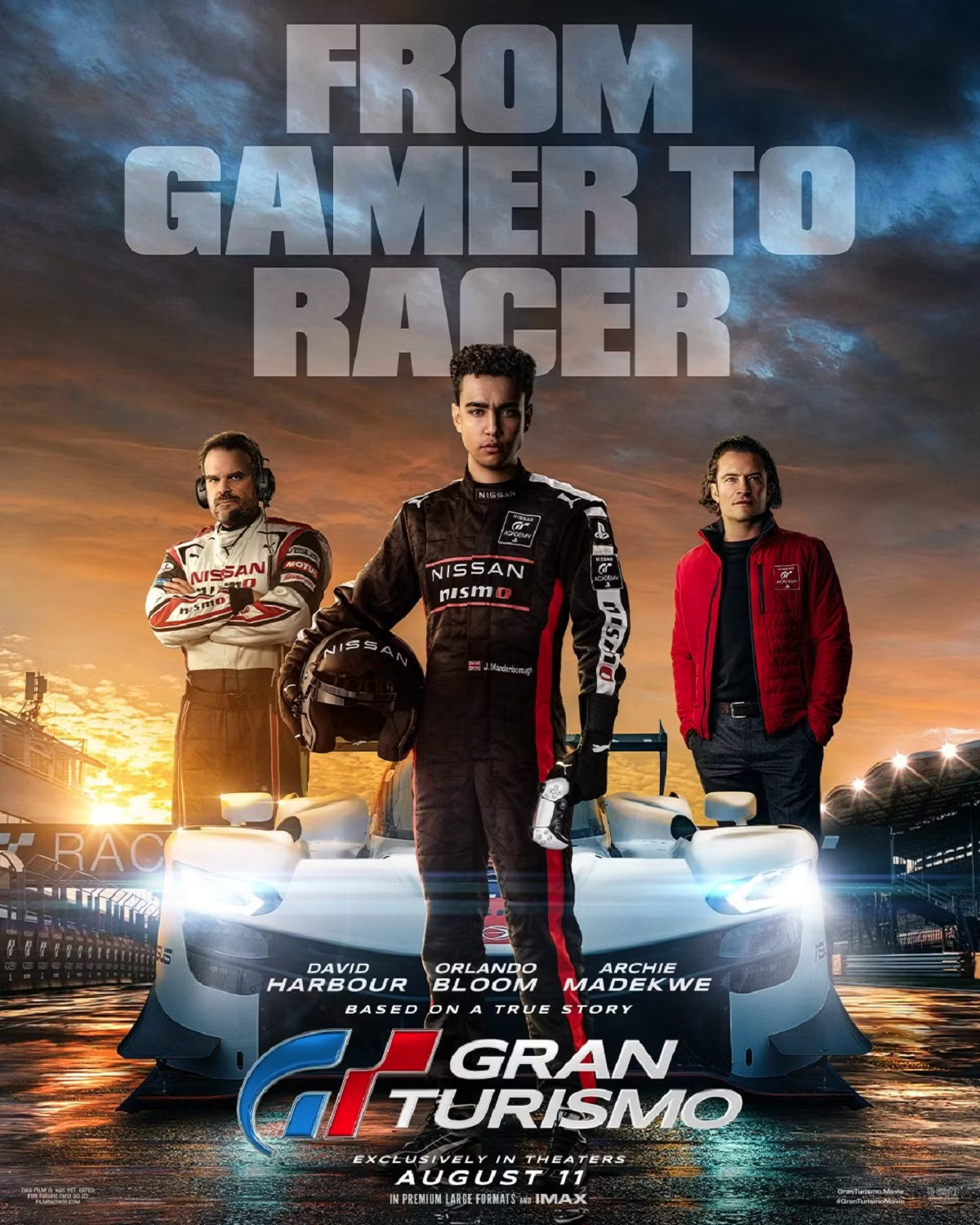 Directed by Neill Blomkamp, ​​the man behind sci-fi hits like "District 9" and "Elysium," "Gran Turismo" will open in international markets from August 11, 2023. Sony has been planning to develop its famous racing video game franchise into a movie since 2013, but it won't be until May 2022.
Developed by Polyphony Digital and produced by Kazunori Yamauchi, "Gran Turismo" originated in 1992, and is still alive and well today. Each title is designed to emulate both the look and performance of a variety of vehicles, and put the player in the driving position as realistically as possible. With commercial success and a large fan base, "Gran Turismo" is available on all generations of the Sony PlayStation and is also the company's best-selling video game franchise.