Actor Michael B. Jordan known for his role in the Creed series had the opportunity to interact with manga artist Yusuke Murata (the man behind the success of One Punch Man manga) in promotional activities for " Creed III".
Recently, Michael B. Jordan had a trip to Japan to attend the premiere of the movie "Creed III" in which he acted. This trip to Japan gave the actor the opportunity to visit his favorite anime production and manga artist.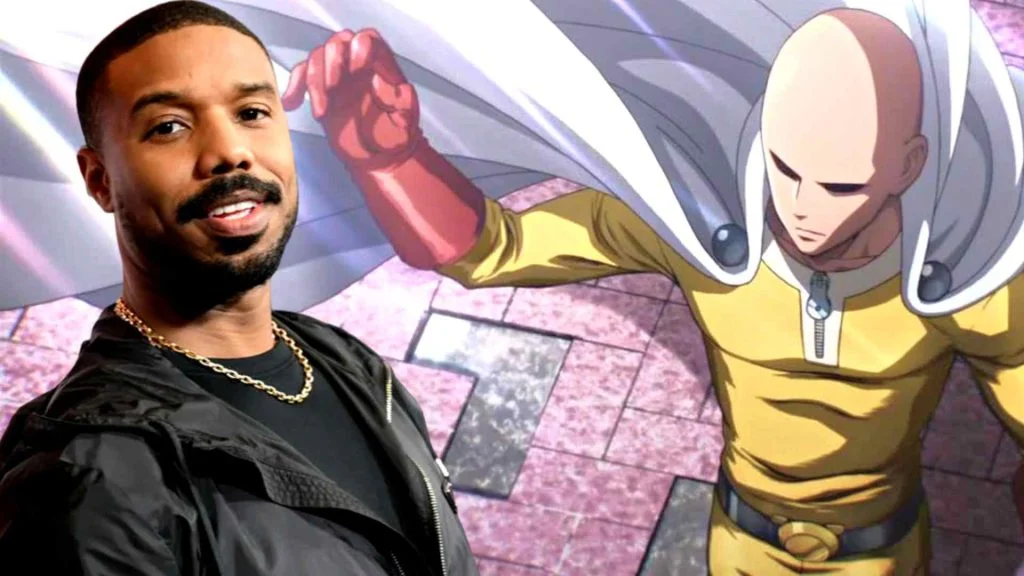 During their "surprise" meeting, the two had a meaningful conversation through an interview. During the interview, Michael expressed his admiration for One Punch Man, saying that "the series has influenced him greatly." The actor also shared some insights about One Punch Man, from how "the story follows a hero's journey" to how "it depicts growth and development."
On the other hand, Murata expressed gratitude for the male artist's love for his masterpiece. The male artist also commented that "One Punch Man" and "Creed" have similarities in terms of the main characters' positions. He also points out the similarities between the two main characters, especially in terms of how they are able to change the lives of those they fight, whether it's friend or foe.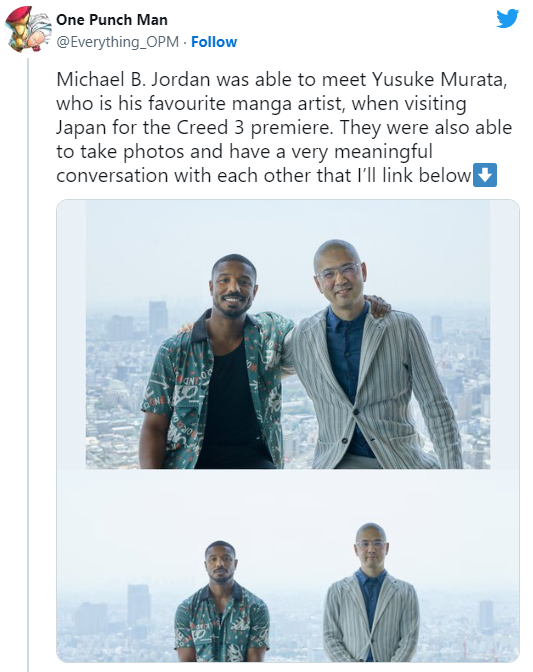 Jordan also mentioned that he was asked what role he would rather play, hero or villain. Unexpectedly, Jordan wanted to play the "villain" because of the limitations a hero has to consider, and their obligation to "always choose the right" sometimes makes the role boring.
Murata shared that his favorite character in "Black Panther," a movie Michael starred in, is Killmonger, who happens to be the film's villain.
In addition, the two also discussed co-directing a feature-length film. The conversation started when Jordan mentioned how he was asked to direct an anime live-action film, and how he wanted to challenge himself.
Later, Murata said he was looking forward to seeing Jordan take on such a challenge, while Michael expressed his hope to work and collaborate with talented people like Murata.