Since the 1975 classic film "Jaws" by director Steven Spielberg, sharks in the sea have become an ingrained fear in the minds of movie lovers, and have become a specific genre of horror films with thousands of people. dozens of similar films since then. This summer, audiences will have the opportunity to come to the sequel to "The Meg", a blockbuster about giant sharks starring action star Jason Statham. The new film is called "Meg 2: The Trench," and distribution company Warner Bros. teased the movie's official trailer earlier this week as below.
The first official trailer for "Meg 2: The Trench"
Released in 2018, "The Meg" follows the character Jonas Taylor (Jason Statham), a talented diver, and a group of scientists who suddenly encounter an ancient shark Megalodon about long. 23 meters while on a rescue mission at the bottom of the Pacific Ocean. With an estimated budget of $130 – $178 million, this film received average professional reviews, but many have a good feeling about its entertaining, summertime nature. More importantly, "The Meg" was a commercial success, grossing $530 million worldwide. Therefore, the second part was put into production naturally.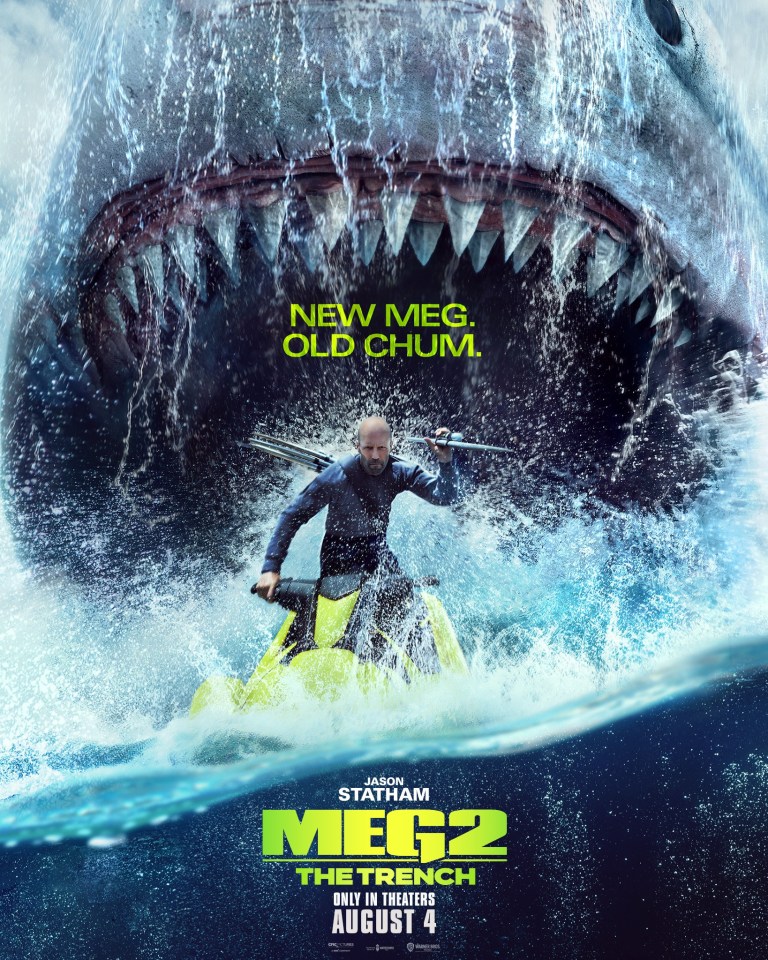 "Meg 2: The Trench" is directed by Ben Wheatley, and has a screenplay inspired by Steve Alten's 1999 book "The Trench". In that novel, the character played by Jason Statham is now fully focused on studying the Megalodon shark after discovering the creature's existence in the previous story. In addition to the return of Jason Statham, the film will also feature Sienna Guillory, Cliff Curtis, Shuya Sophia Cai, Page Kennedy, Skyler Samuels, Sergio Peris-Mencheta, and Ngo Kinh in other important roles.
From what is seen in the trailer, "Meg 2: The Trench" promises to be even crazier than the first movie in many ways, from the even larger shark to the unbelievable action scenes of the main character. . It is expected that this blockbuster will be released in many places from August 4, 2023, and will probably recreate the same success as the first part.