Cable.co.uk, a British price comparison website, recently announced the top countries with the cheapest/expensive mobile package prices in the world based on collected information.
With a gigabyte costing an average of $43.75, Zimbabwe is the most expensive place in the world to buy mobile data, according to the report.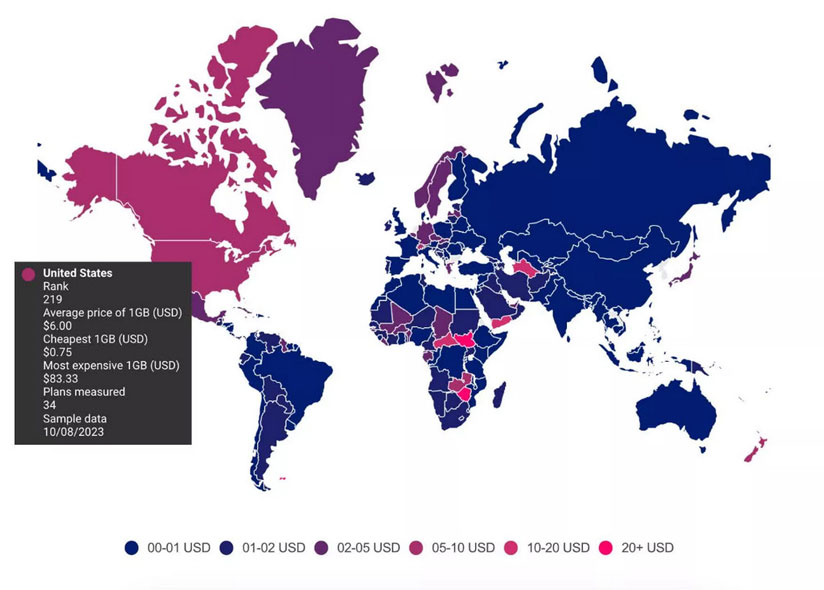 One of the other expensive countries in the world for mobile data is the US with the average cost for a gigabyte of mobile data being $6, the most expensive package costs $83.33 (equivalent to 2 million VND) for one gigabyte. gigabytes of data.
Canada is also one of the countries with the most expensive mobile plans in the world with an average price of $5.37/GB. Meanwhile, prices in the UK are much cheaper, averaging $0.62/GB.
Israel is a country with the cheapest mobile Internet package in the world with an average price of only $0.02/GB, the cheapest package costs $0.001/GB. The main reason why Israel has cheap mobile Internet prices is that there are many carriers providing wide 4G and 5G network coverage throughout the country.
Thanks to an average mobile data cost of just $0.09/GB, Italy is the second best place in the world to surf the Internet on the go. And once again, competition has helped Italy have cheap mobile data costs when there are about a dozen carriers operating in the country, about 95% of the population can connect to 5G.
In addition to Israel and Italy, other countries in the list of the top 10 cheapest mobile networks in the world include Fiji, San Marino, India, Pakistan, France, Colombia with an average price for mobile data of $0.20 or more. down per GB.
Meanwhile, the countries with the most expensive mobile Internet surfing costs include Zimbabwe, the Falkland Islands, Switzerland, the Cayman Islands and Yemen.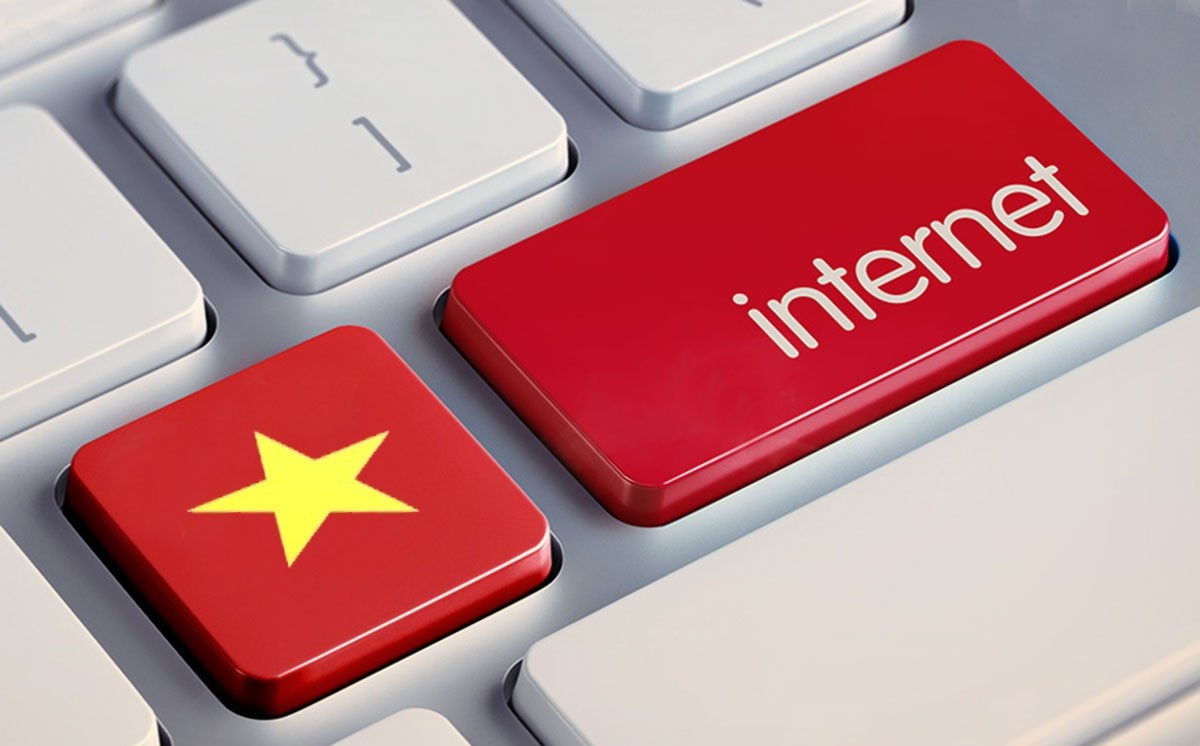 Vietnam, with an average price per GB of data of $0.29 (equivalent to 7,000 VND), ranks 21st in the world's cheapest mobile network rankings.
According to experts, countries with world-class telecommunications infrastructure and popular 4G and 5G networks often have cheaper mobile data. High prices often fall in countries with "overburdened infrastructure" and limited mobile data usage.