Computers today are not too strange for each of us. Every day we spend a lot of time using it for work and study. Using the computer so much, but have you ever noticed and wondered why the two keys F and J on a computer keyboard have a small horizontal line, while the rest of the keys on the computer keyboard? no recalculation. Is it a manufacturer error or is there another meaning?
Why do the F and J keys have small lines underneath?
The two keys F and J on a computer keyboard aren't accidental like that? These are all intentional by the manufacturer, these two keys are not useless, but it is very useful for us, especially for those who type with 10 fingers, it must not be too strange. what else.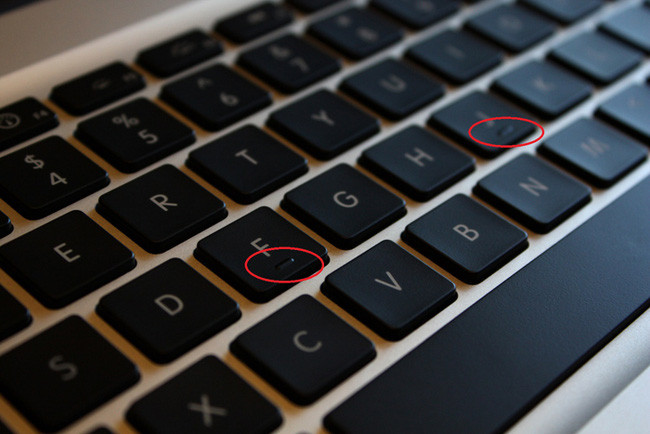 Professional typists today can often type quickly without looking at the keyboard. In fact, the lines on the two keys F and J are designed to help us users easily place the right index finger and the F and J keys in the position of the keys, without looking down at the table. keys. The remaining fingers like our left hand will in turn "occupy" the A, S, D and F keys while the right hand is responsible for the J, K, L and semicolon keys. Two thumbs are located at the space key.
These tactile markers also work for casual typists. If you know where to place your fingers, you won't have to occasionally glance between the screen and the keyboard, which helps you type faster. If you want to improve your typing skills, practice regularly and you will quickly become a professional typist.
Besides increasing typing speed, these ridges help reduce strain on hands and wrists caused by uncomfortable placing hands on the keyboard, and it's also easier to move your hand around the keyboard to different keys.
The origin of the ridges on the F and J . keys
So who designed the line on the two keys F and J?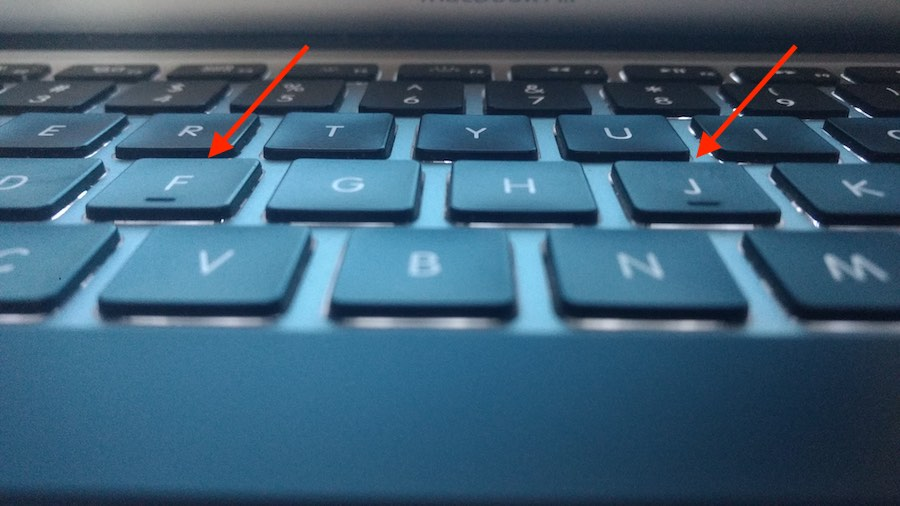 It is known that the designer of the line on these two keys is June E Botich. She created this line to increase typing speed and increase accuracy when typing for users. Botich is from Naples, Florida (USA), and she patented this "tiny" creation in April 2002. However, this does not seem to be the case.
Although Botich has applied for a patent to make modifications to certain keys, including the F and J keys, her patent is for tactile additions placed on the edge of the keyboard. keys instead of above them.
Finally, we still don't know exactly who invented the lines on the F and J keys. Just know that they have been around for a long time.
The raised bezels on the F and J keys may seem like a small detail, but they are important in improving typing speed and accuracy. These ridges also reduce strain on your hands and wrists.