Seeing their favorite heroes and villains get stronger on screen is something a fan has always wanted, but to make that dream come true, sometimes they have to do it themselves. As evidenced by the fan-made trailer below, we have the opportunity to see Henry Cavill's Superman and Zachary Levi's Shazam team up to fight Dwayne Johnson's Black Adam.
"Shazam/Superman VS Black Adam" – Trailer (Fan Made)
Before the official debut of the new DC Studios, the superhero movie "Black Adam" played a role in taking the DCEU in a new direction, including the return of Henry Cavill as Superman. Despite interest in the cameo scene, Dwayne Johnson's film failed to deliver the box office results expected by the producer, meaning that all plans involved a showdown between Black Adam and Superman. was cancelled. Recently, "Shazam! Fury of the Gods" has also become a box office bomb, and makes the audience wonder about the fate of the movie's characters in the new DC Universe (DCU) at the hands of James Gunn and Peter Safran.
While the new DC cinematic universe may not include the aforementioned versions of the character, many fans are still imagining what Superman and Shazam will look like side by side fighting Black Adam. So, "Dr. Flashpoint", a YouTuber specializing in video editing, created a trailer for "Shazam/Superman vs Black Adam" with the same content as the animated movie "Superman/Shazam!: The Return of". Black Adam" was released in 2010. With a duration of 2 minutes and 35 seconds, the trailer cleverly integrates the footage available from the DCEU to convey the content as desired, and will probably make the fan base. of these characters is even more regretful because it didn't really happen.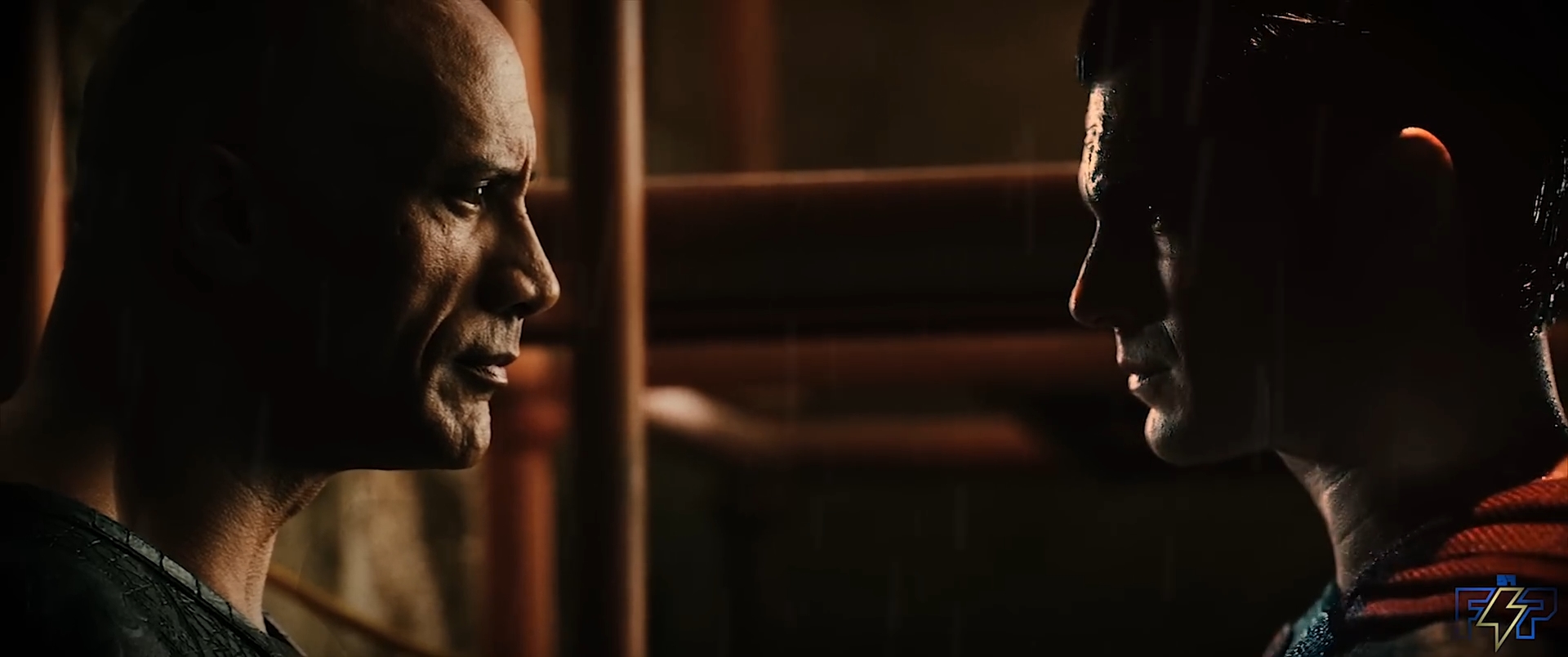 DC Elseworlds and the potential of "Shazam/Superman vs Black Adam"
Although James Gunn and Peter Safran will launch the new DC Universe, a movie with something like "Shazam/Superman vs Black Adam" isn't entirely impossible. While the main focus is on building a new tightly connected superhero movie universe, DC Studios is also developing the stories in DC Elseworlds (other worlds), with the films taking place in the real world. and their own timeline. So while "The Flash" will serve as a reboot of the DCEU into the DC Universe, it doesn't necessarily close all the potential for allowing DC Studios to return to this reality through an Elseworlds story setting.
A movie like "Shazam/Superman vs Black Adam" would be a great way to end the story of these three big DCEU characters, and would also be a meaningful gift for die-hard fans. With Shazam and Black Adam as an antagonist in the original story, everyone would love to see them fight one-on-one on the big screen. As for Henry Cavill, every fan wants to see the actor have one last chance to shine as Superman and get a more satisfying ending.