Recently, ASUS ROG introduced ROG Ally, its first Windows 11-based handheld game console. With a unique ergonomic design, large touch screen, light weight and "terrible" configuration and diverse expansion connectivity, it can be said that this will be the right choice for those who love to work. Play games anywhere.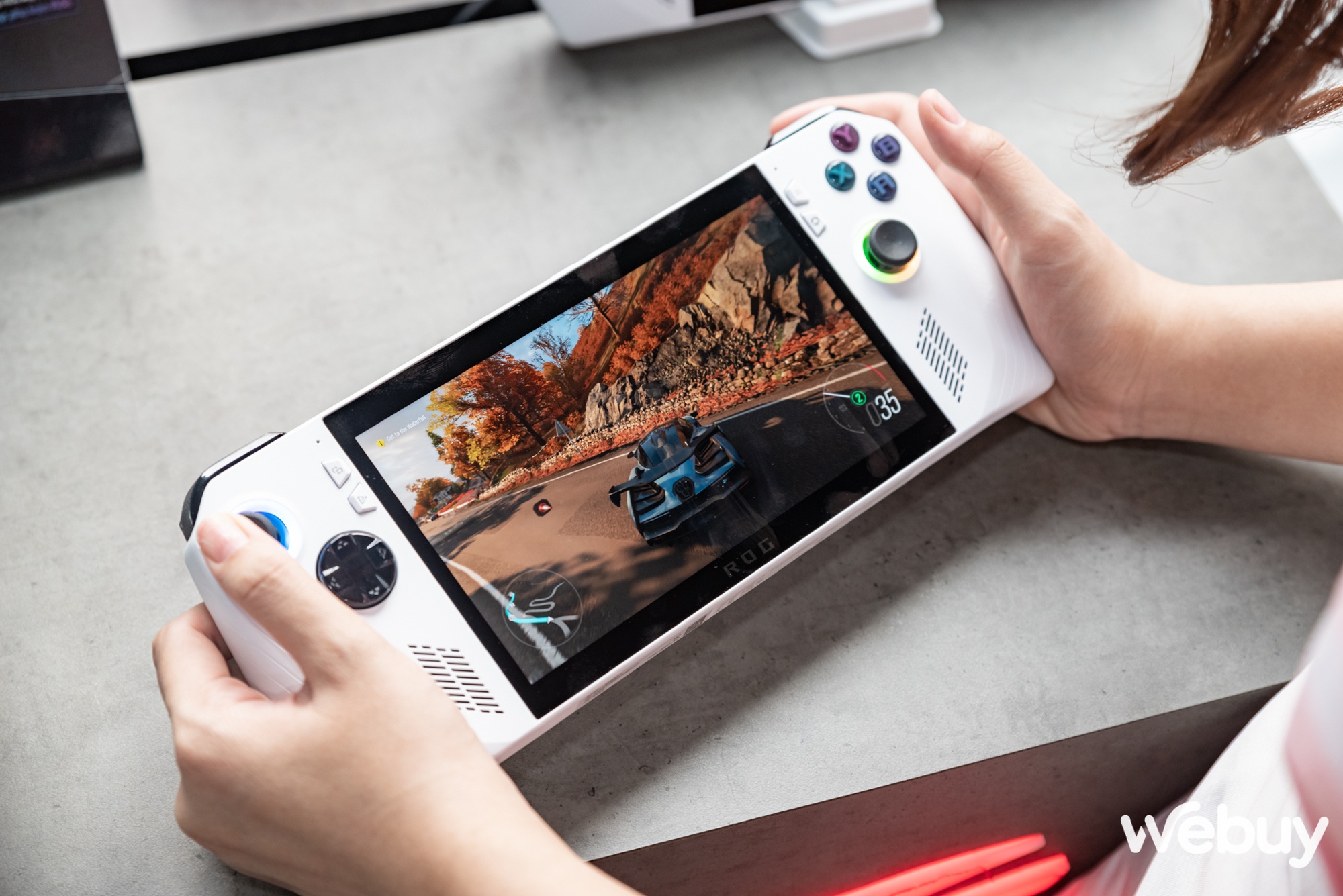 Overall, the external design of ROG Ally will still follow the general pattern of handheld game consoles with a screen in the middle with two rows of buttons placed on either side. However, ASUS said it has up to hundreds of different designs to be optimal for the user's grip and control.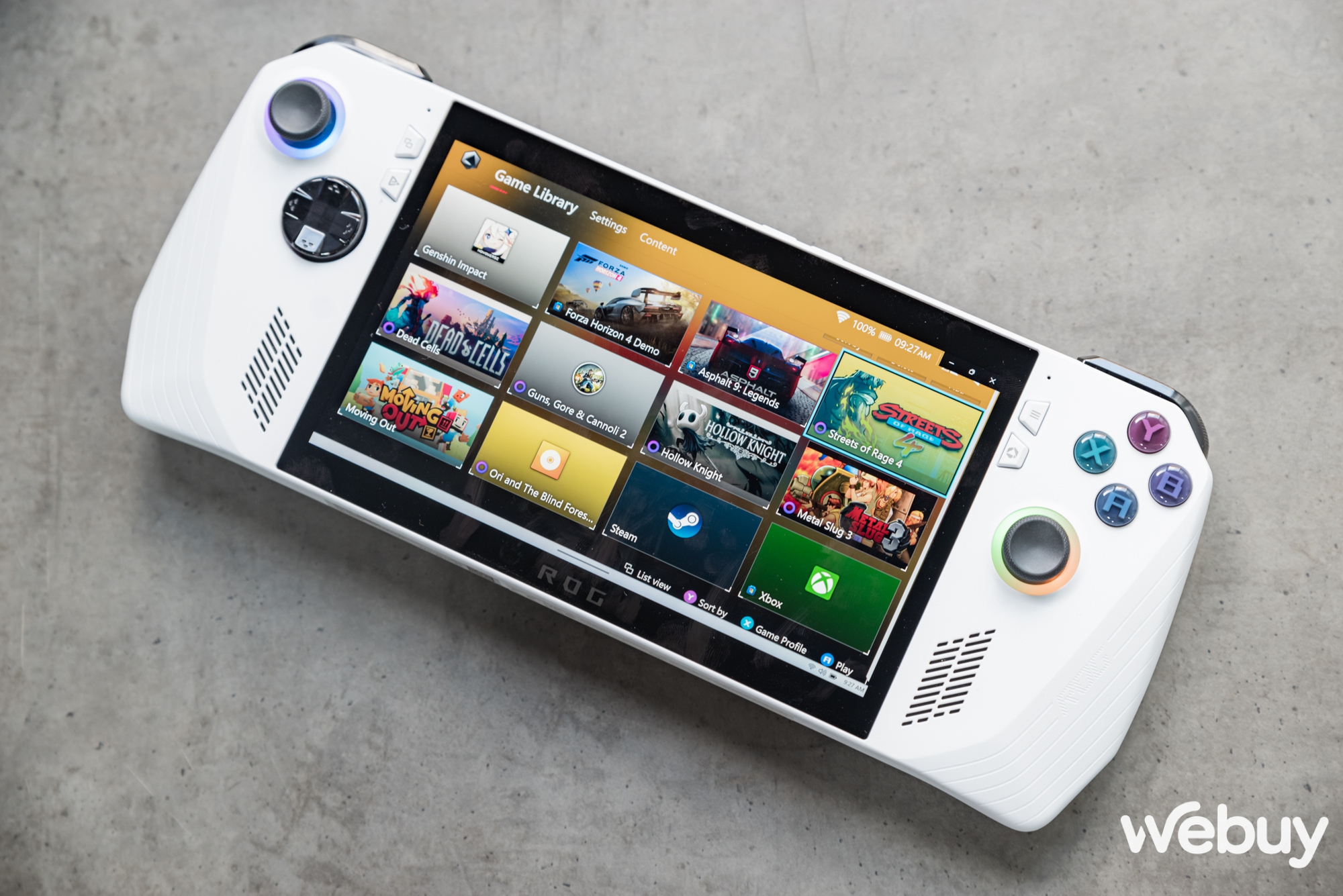 And this has been realized with the fact that ROG Ally has soft curves on the sides and back of the machine in an ergonomic form that makes holding the machine very comfortable but still firm.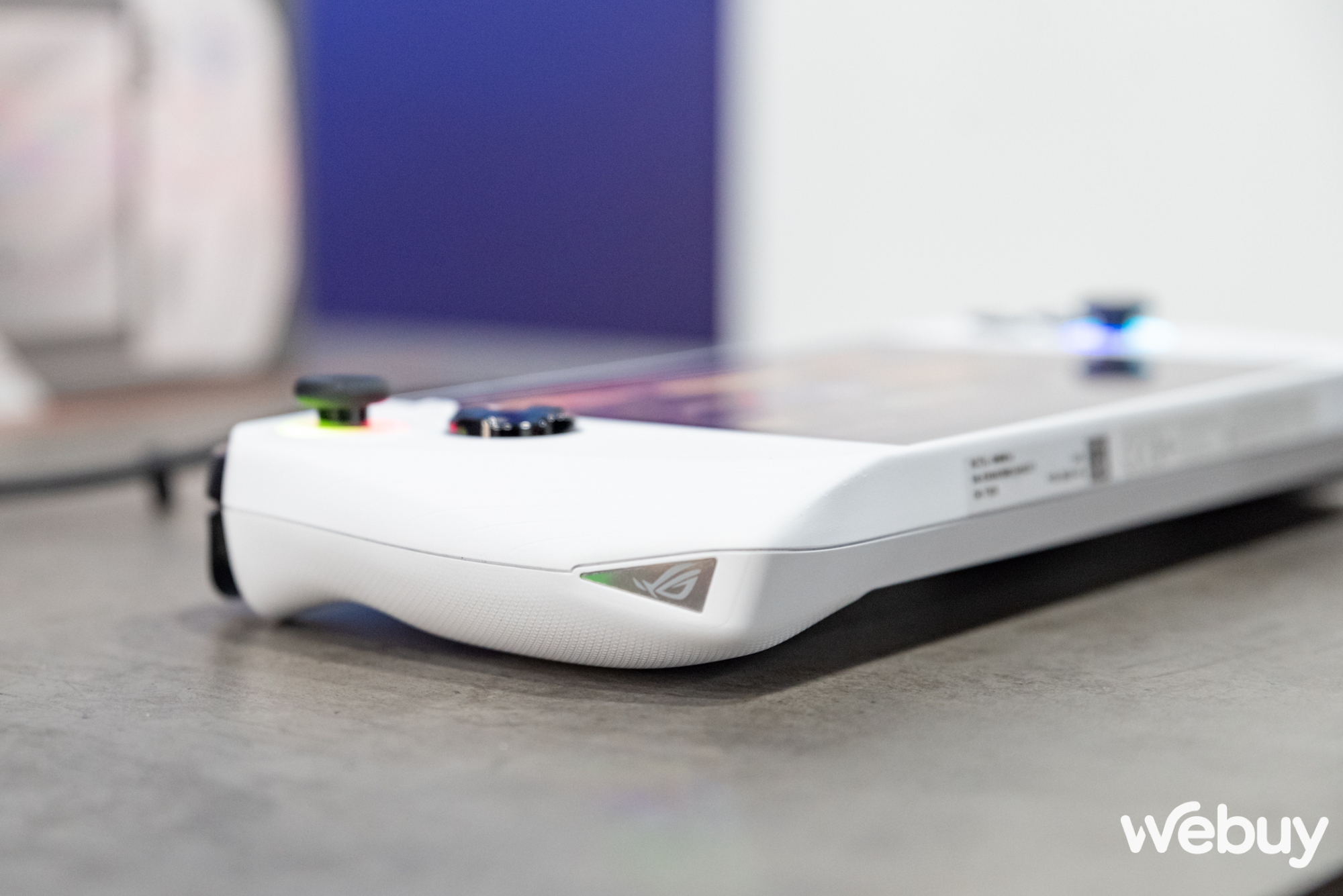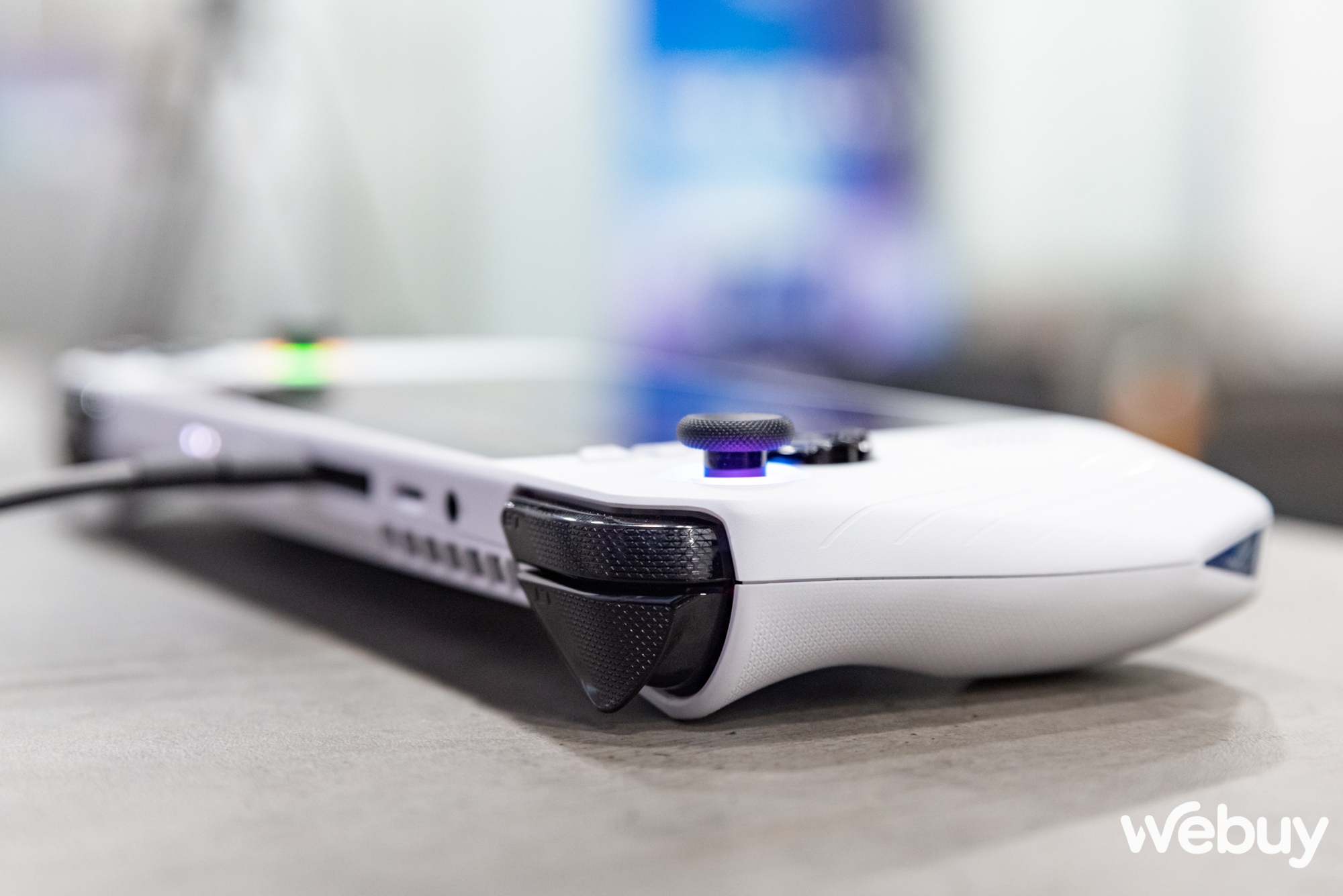 In addition, at the positions of contact with the hands, there are also many textures that prevent hand slipping if used for a long time.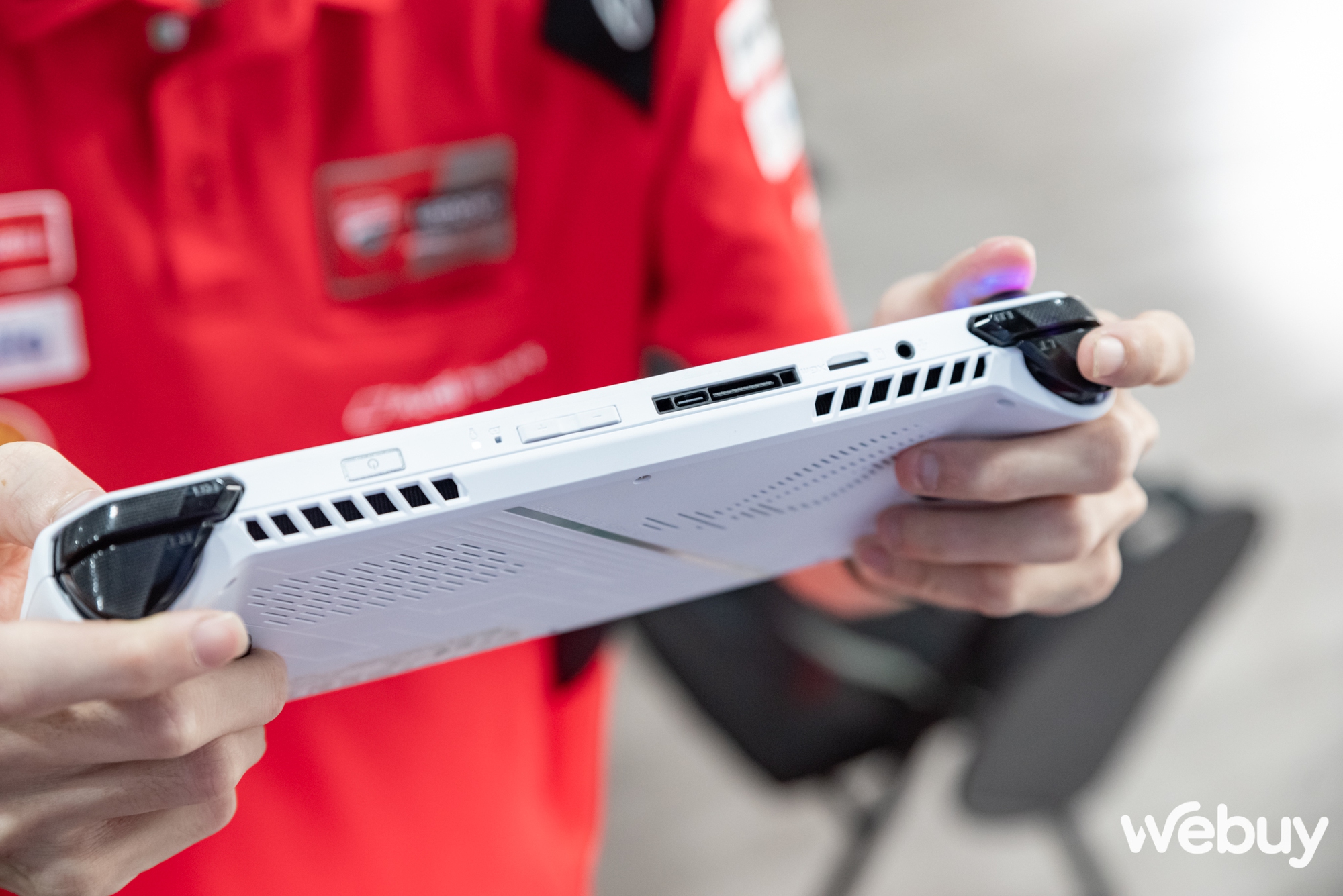 Combined with a weight of only 608g, ROG Ally can easily be put in a backpack and carried around with ease.
The entire case is painted white with a matte finish for a premium, sophisticated feel and is fingerprint-free. At the present time, it is not known, but perhaps if used for a long time with high frequency, users will also have to pay attention to cleaning the two sides of the handle to keep the newness of this machine.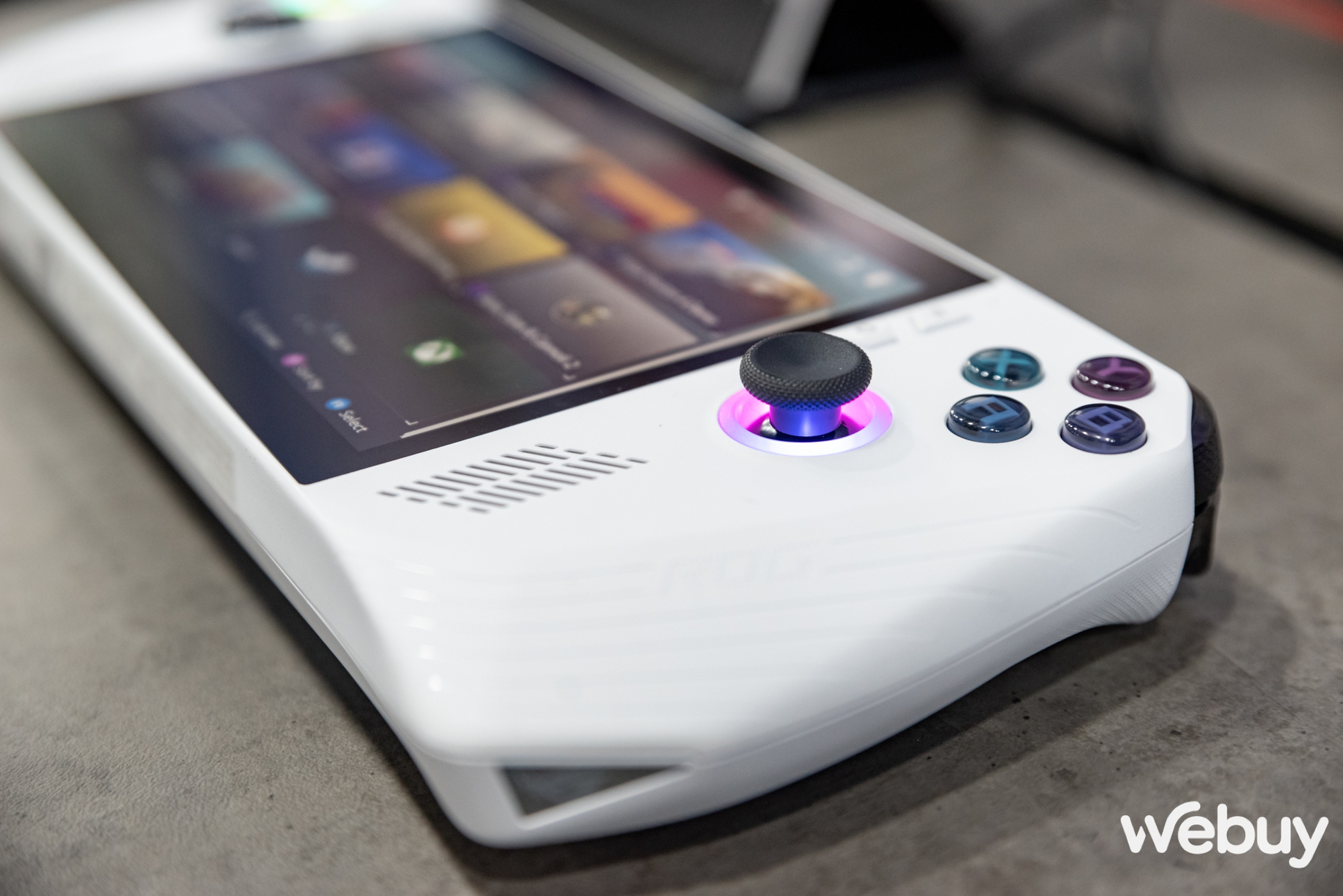 Under the Joystick is equipped with RGB lights that can change color, adding more gaming to the device.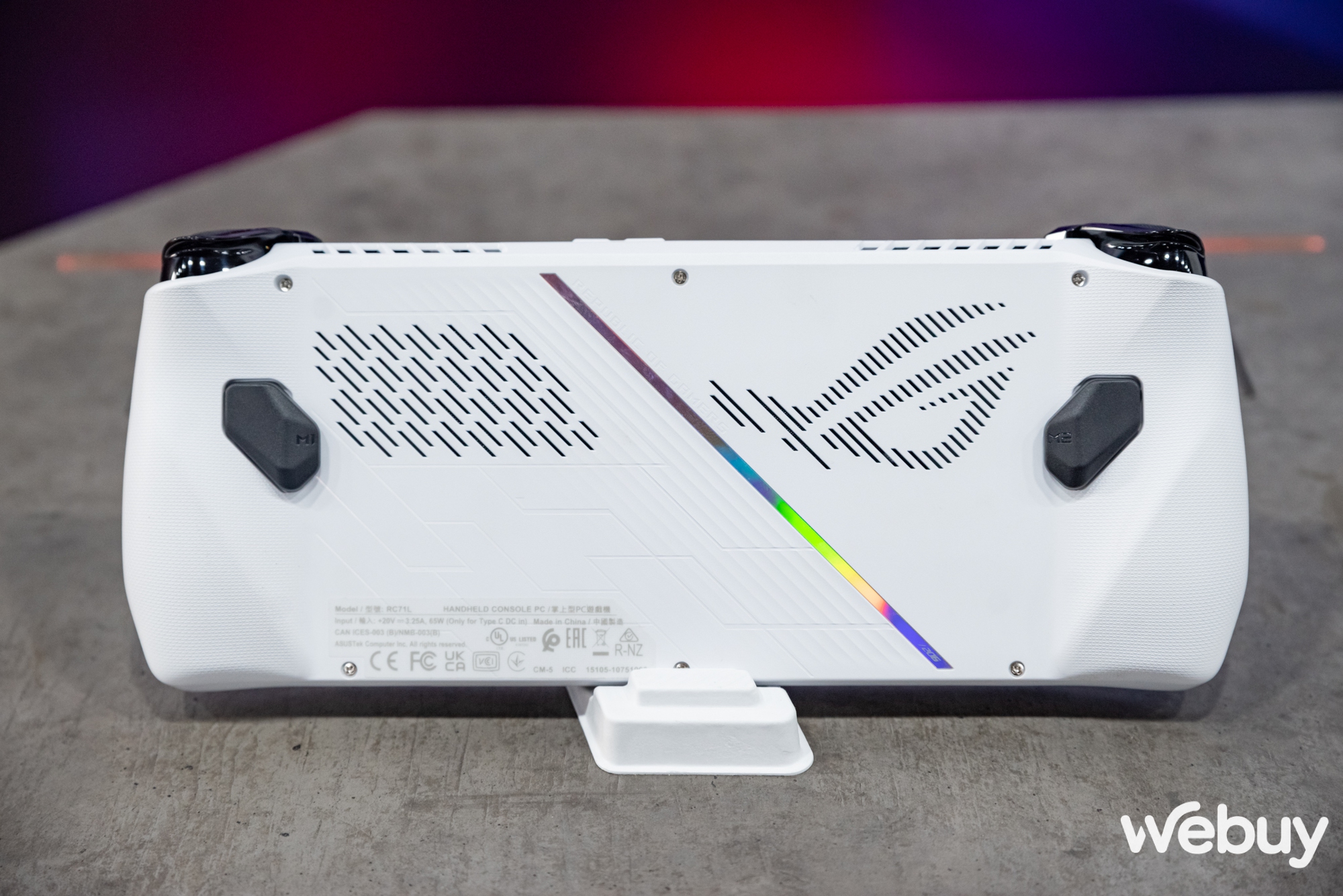 The back of the machine includes air intakes shaped with ROG-specific motifs along with a highlight LED strip.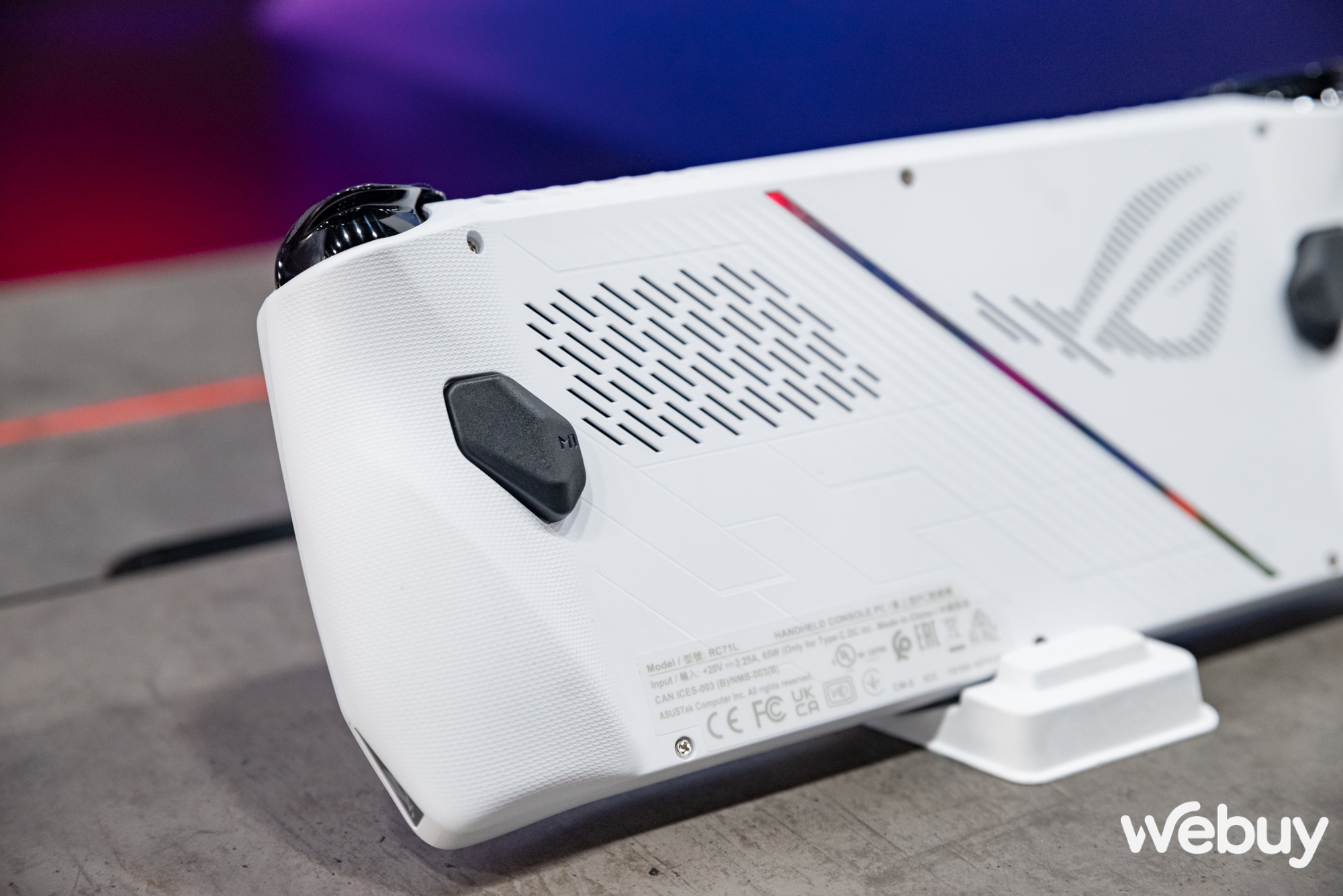 The curves are cleverly arranged, making it very easy to hold.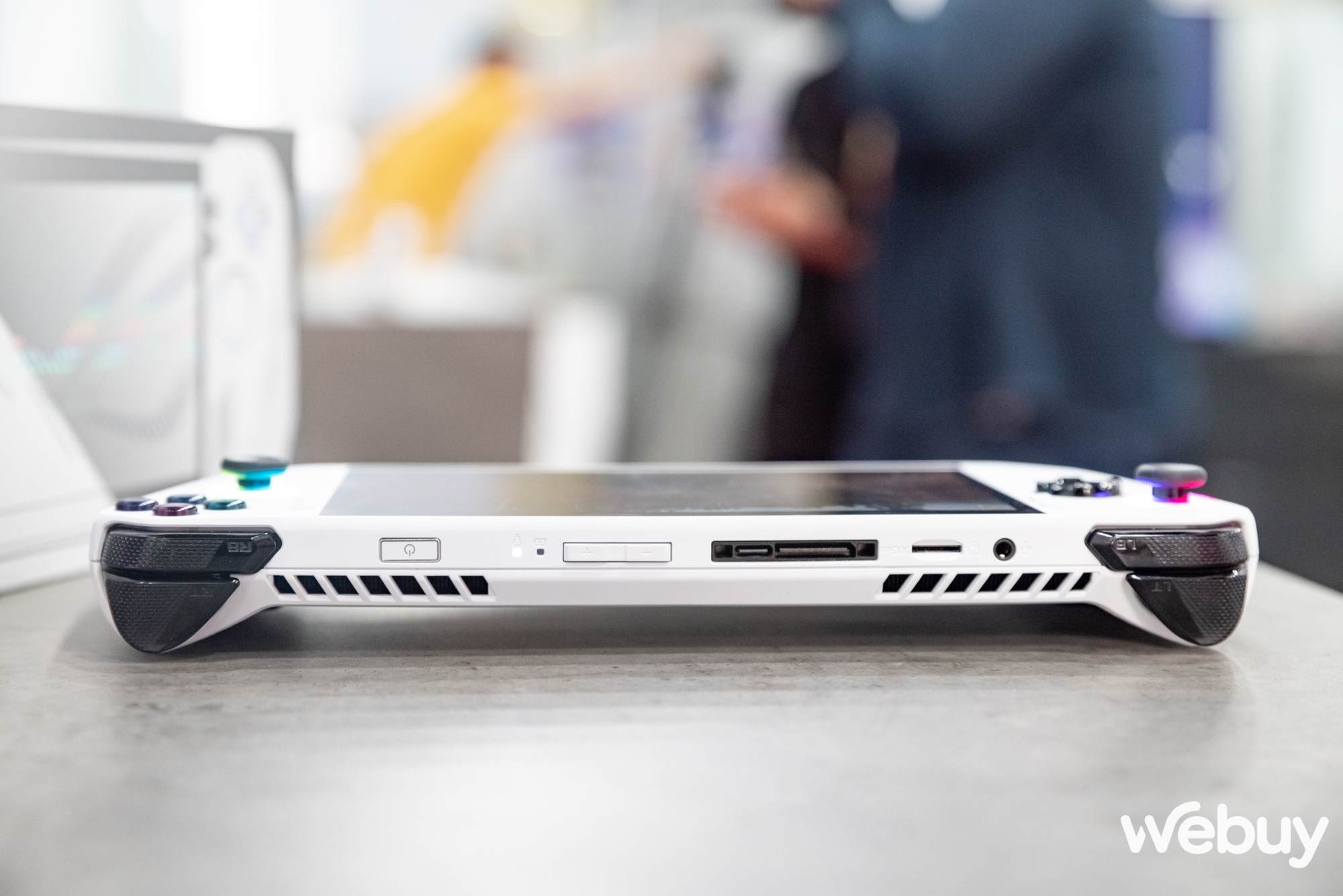 Besides the power button with integrated fingerprint sensor, the machine is equipped with volume up and down keys, USB-C port and DisplayPort 1.4 combined with connection to ROG XG Mobile devices. Besides, there is a 3.5mm audio jack and MicroSD expansion memory card.
The key arrangement of ROG Ally is made according to the standard of the XBOX controller with the left Joystick lever placed higher than the 4-way D-Pad key position. The two sides of the screen are equipped with shortcuts to quickly open functions such as View, Menu, Command Center and Armory Crate application.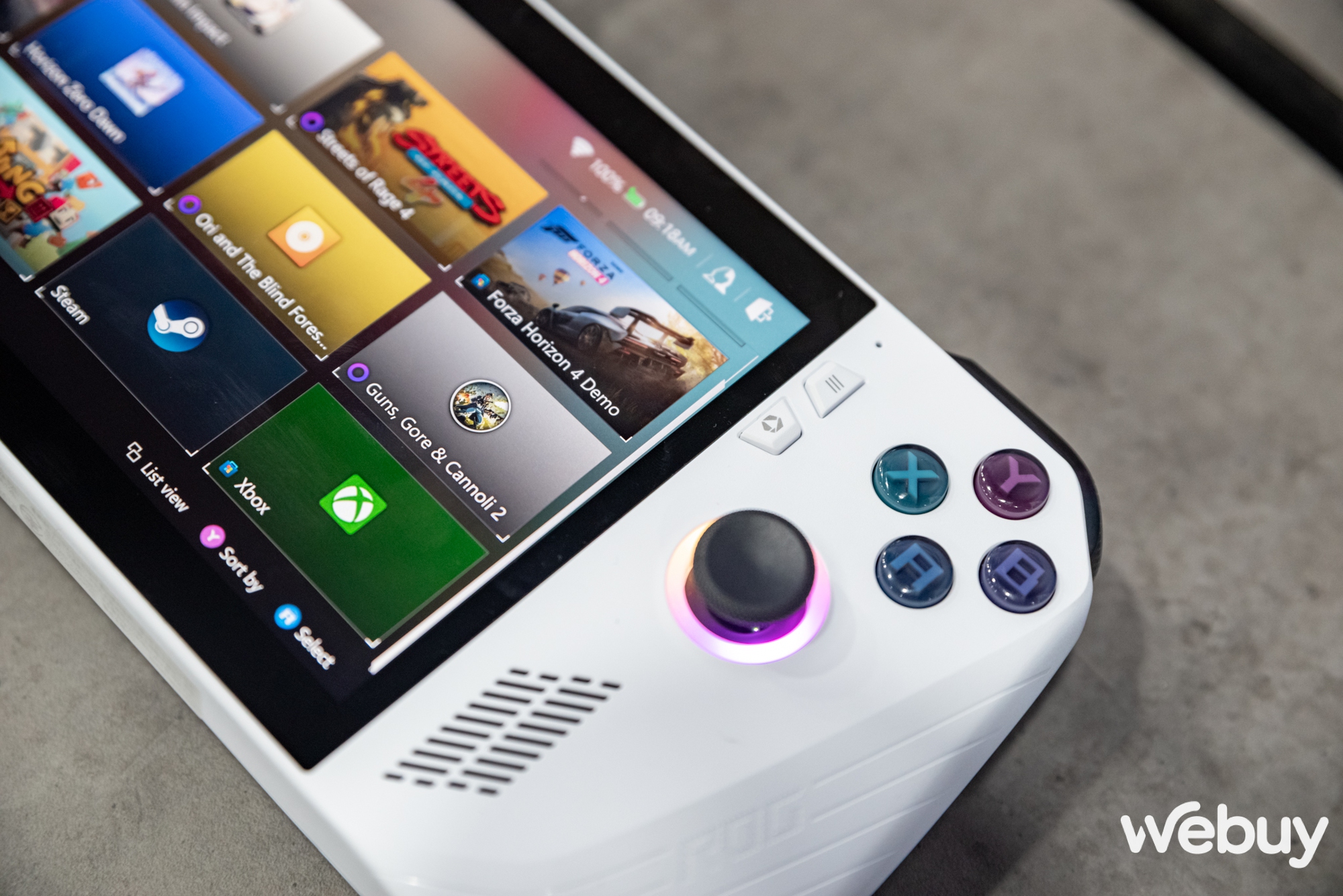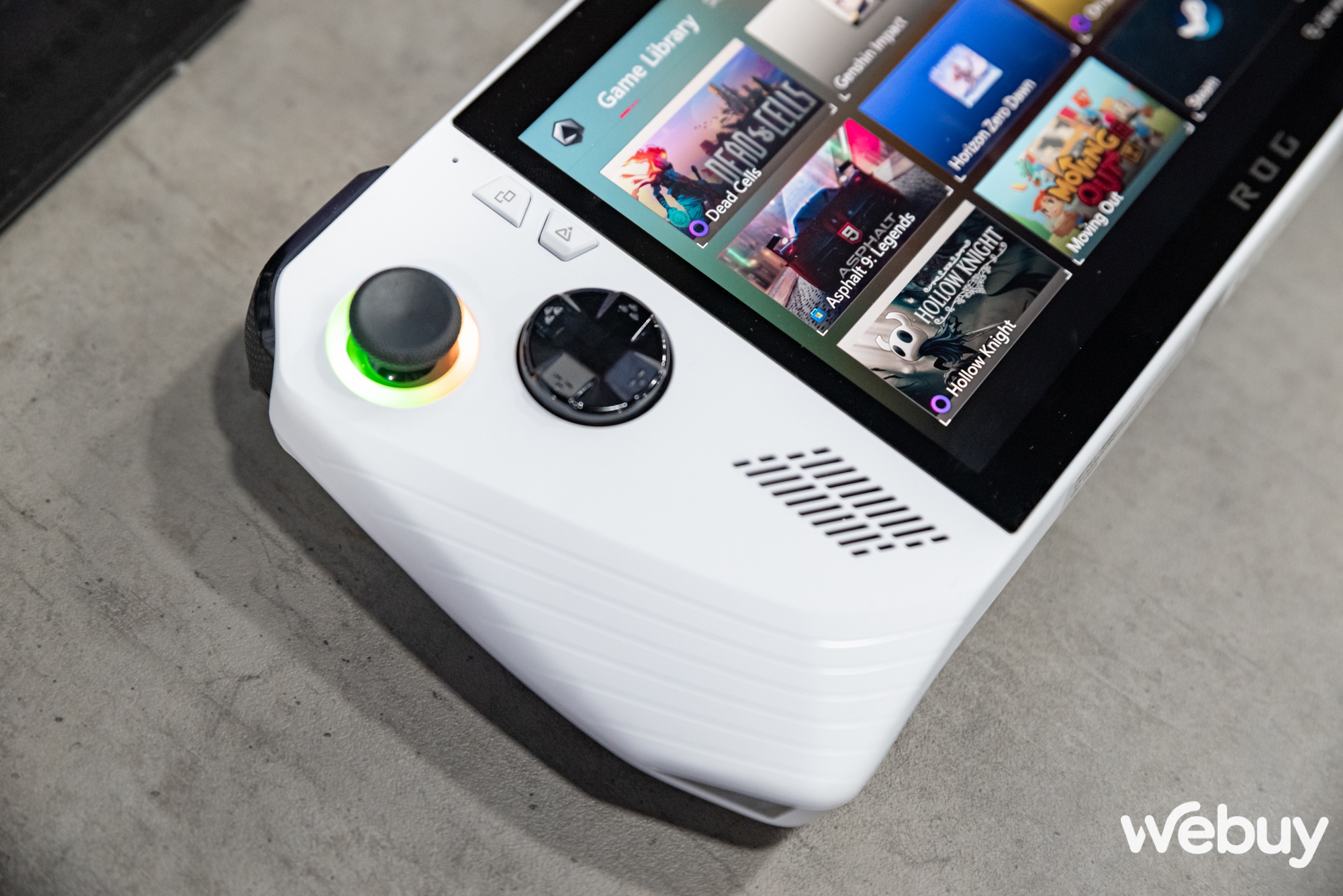 ROG Ally is equipped with a 7-inch IPS screen with FullHD resolution in a 16: 9 ratio. This is a touch screen that supports 120Hz refresh rate, 7ms response time, protected by Gorilla® Glass DXC and Gorilla® Glass Victus™. With a brightness of up to 500 nits, ROG Ally has good visibility in a variety of lighting conditions, indoors or out. And yet, this monitor also supports tear-resistant FreeSync™ Premium, making playing action games smooth.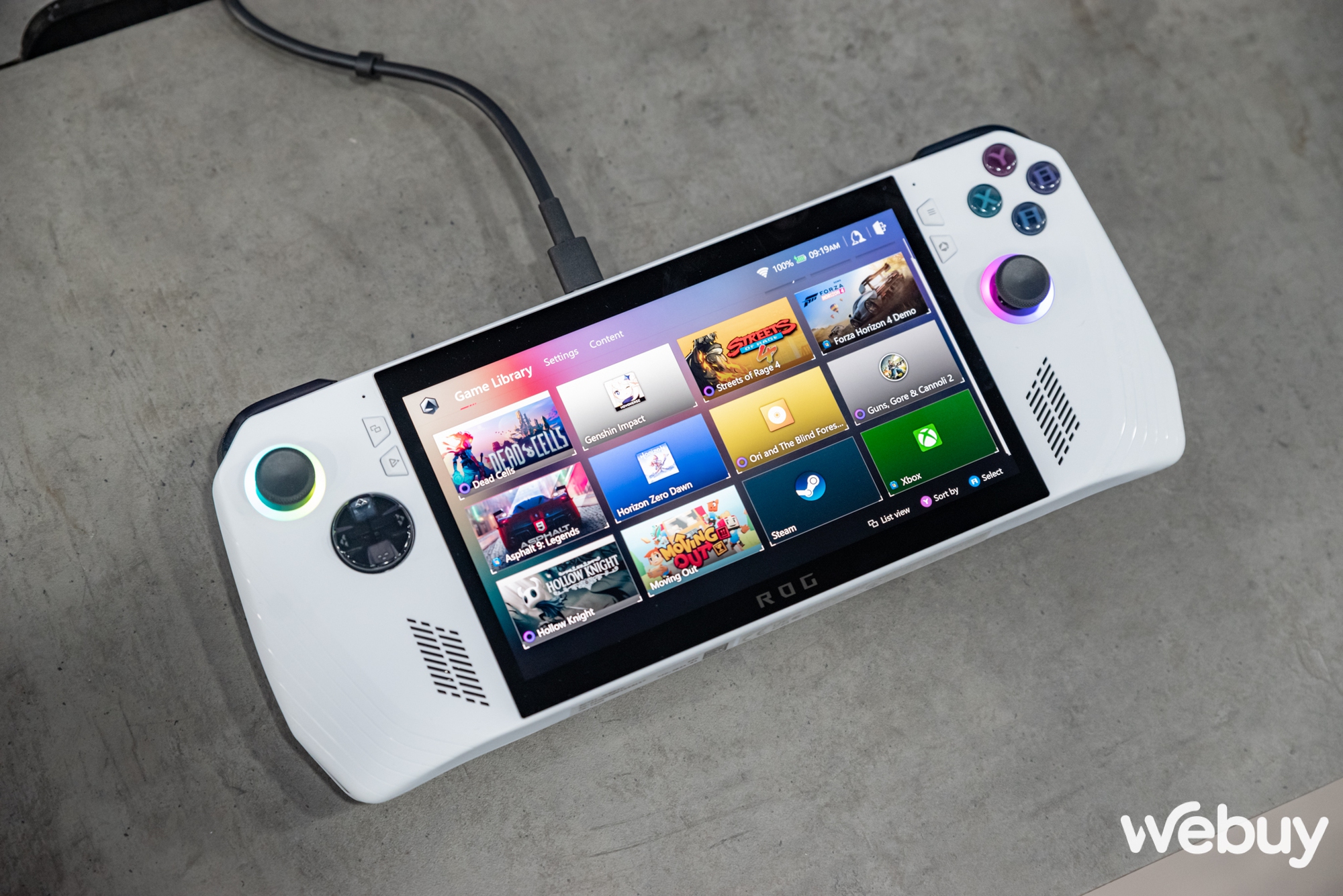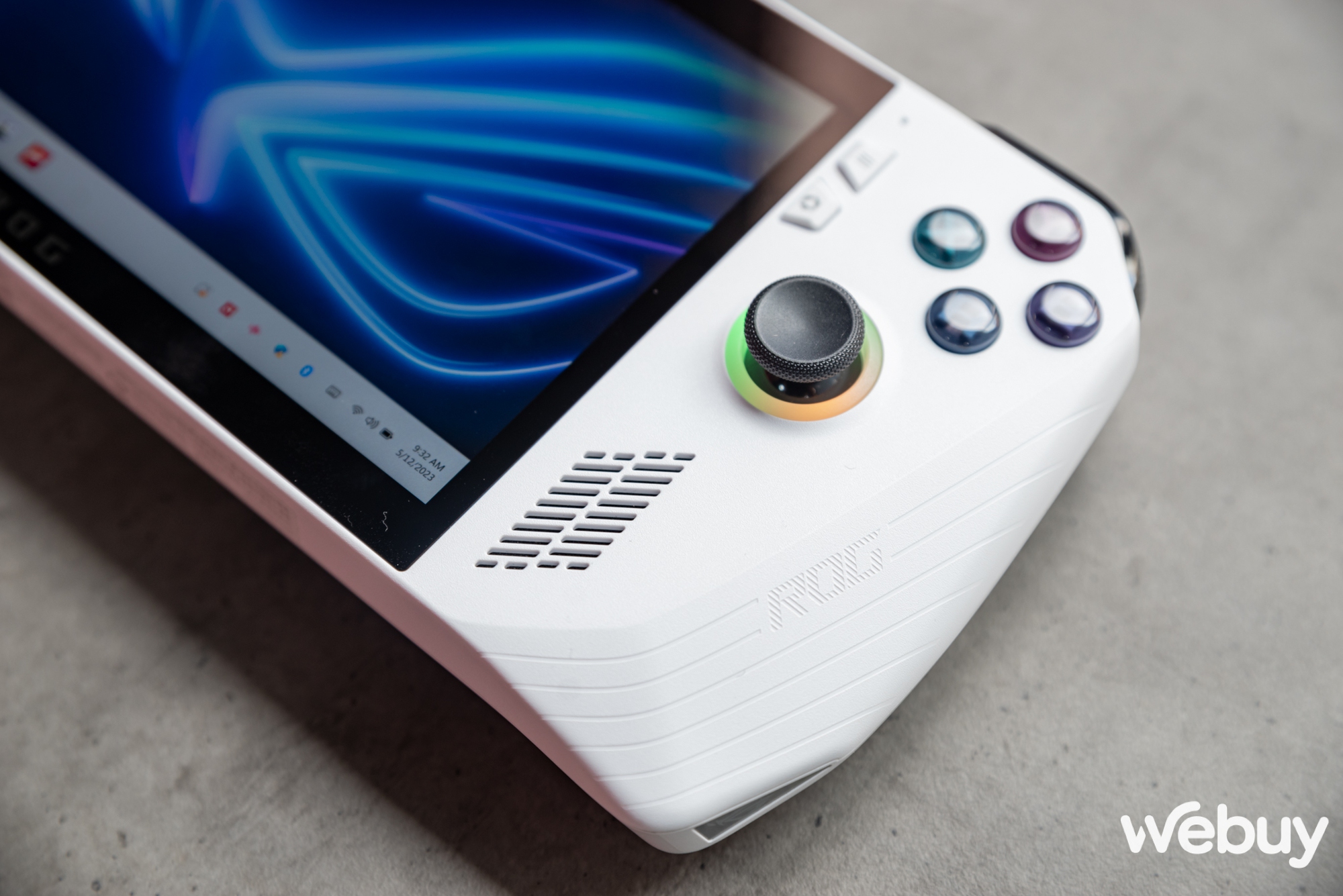 The device is equipped with 2 speakers on either side of the screen, which can simulate surround sound to support a better game experience.
The highlight of ROG Ally is that the machine is equipped with a "terrible" configuration with AMD Ryzen™ Z1 Extreme processor based on 4nm Zen4 architecture with 8 cores and 16 threads. Along with the AMD RDNA™ 3 graphics chip, 16GB of LPDDR5 RAM and 512GB SSD internal memory, it can be said that ROG Ally is like a mini PC, with more power than many laptops at the moment.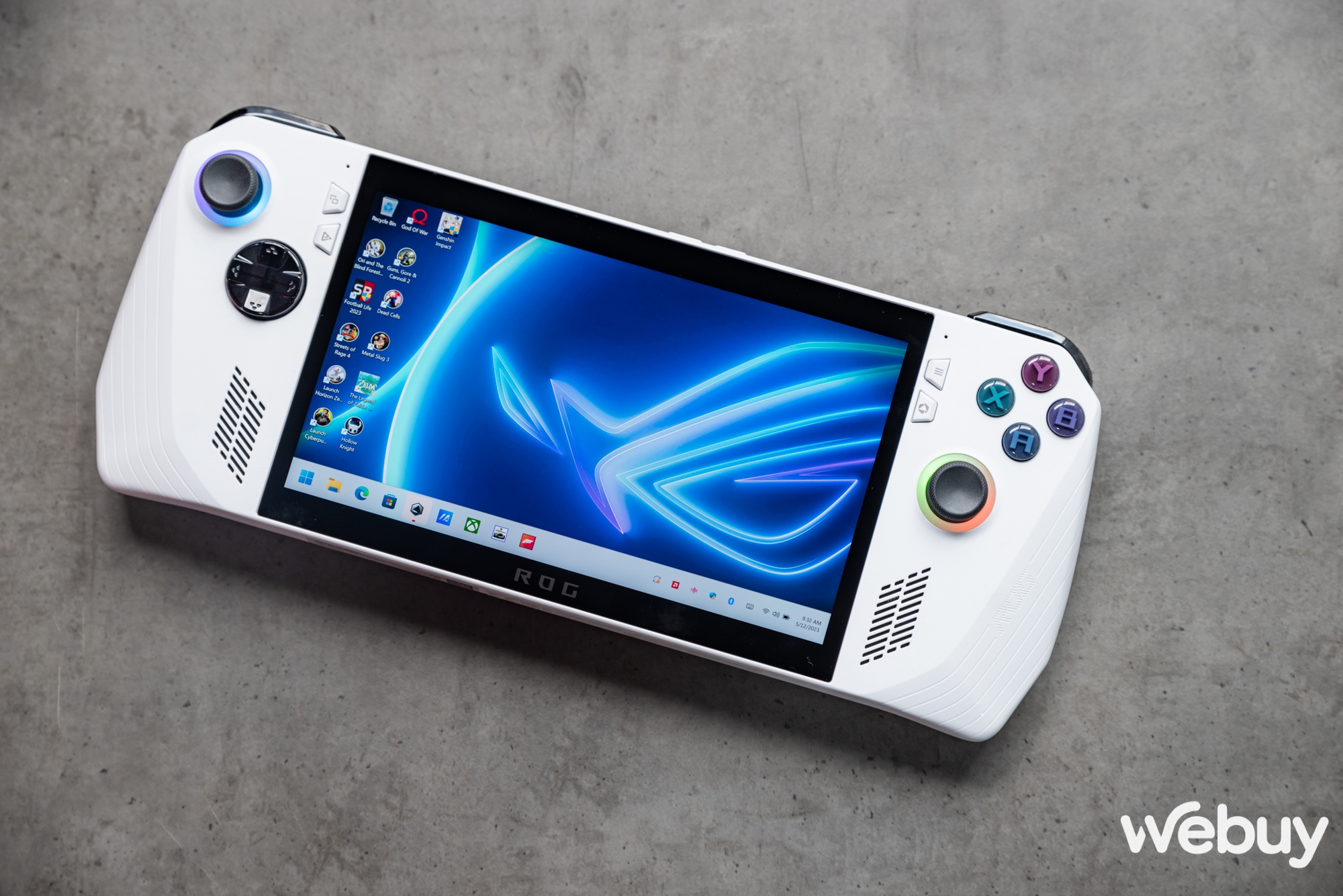 The main interface of ROG Ally is like a regular Windows PC.
This configuration helps the machine to fight normal games with stable high graphics settings of 60FPS or more. Besides, if you want to play AAA games smoothly with higher graphics settings, ROG Ally users can easily connect the machine to the ROG XG Mobile 4090 discrete graphics device.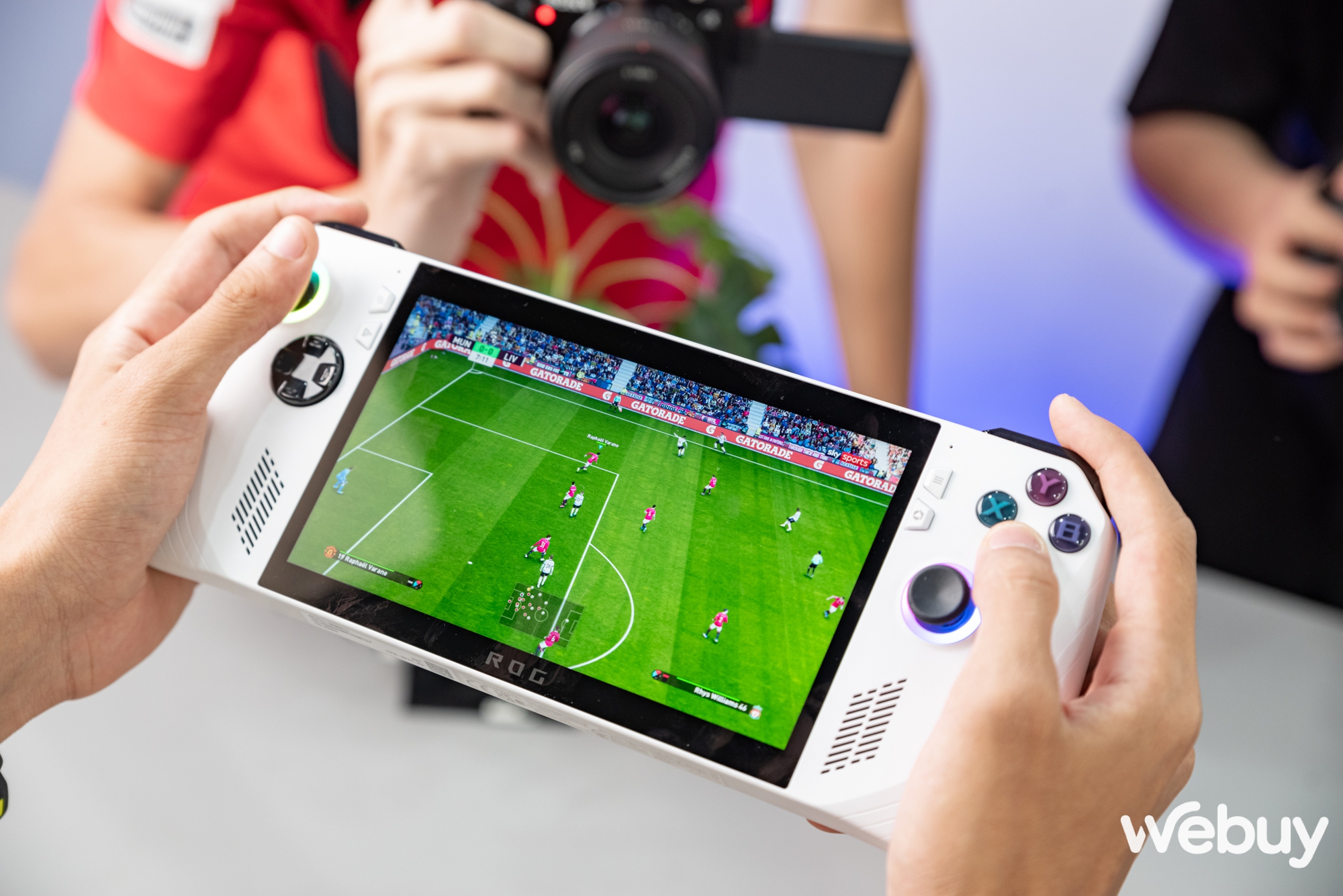 ROG Ally runs on copyrighted Windows 11 Home, through which you can install all popular gaming platforms and stream games such as Steam, Origin, EpicGames, PC Game Pass, etc. Users will also receive 3 months of PC usage as a bonus. Game Pass when ordering this machine.
With a customizable interface, controlling ROG Ally is also completely comfortable with the touch screen and customizable navigation keys. ASUS also released a separate version of the Armory Crate SE application for use on this machine, integrating many features to enhance the experience when playing games.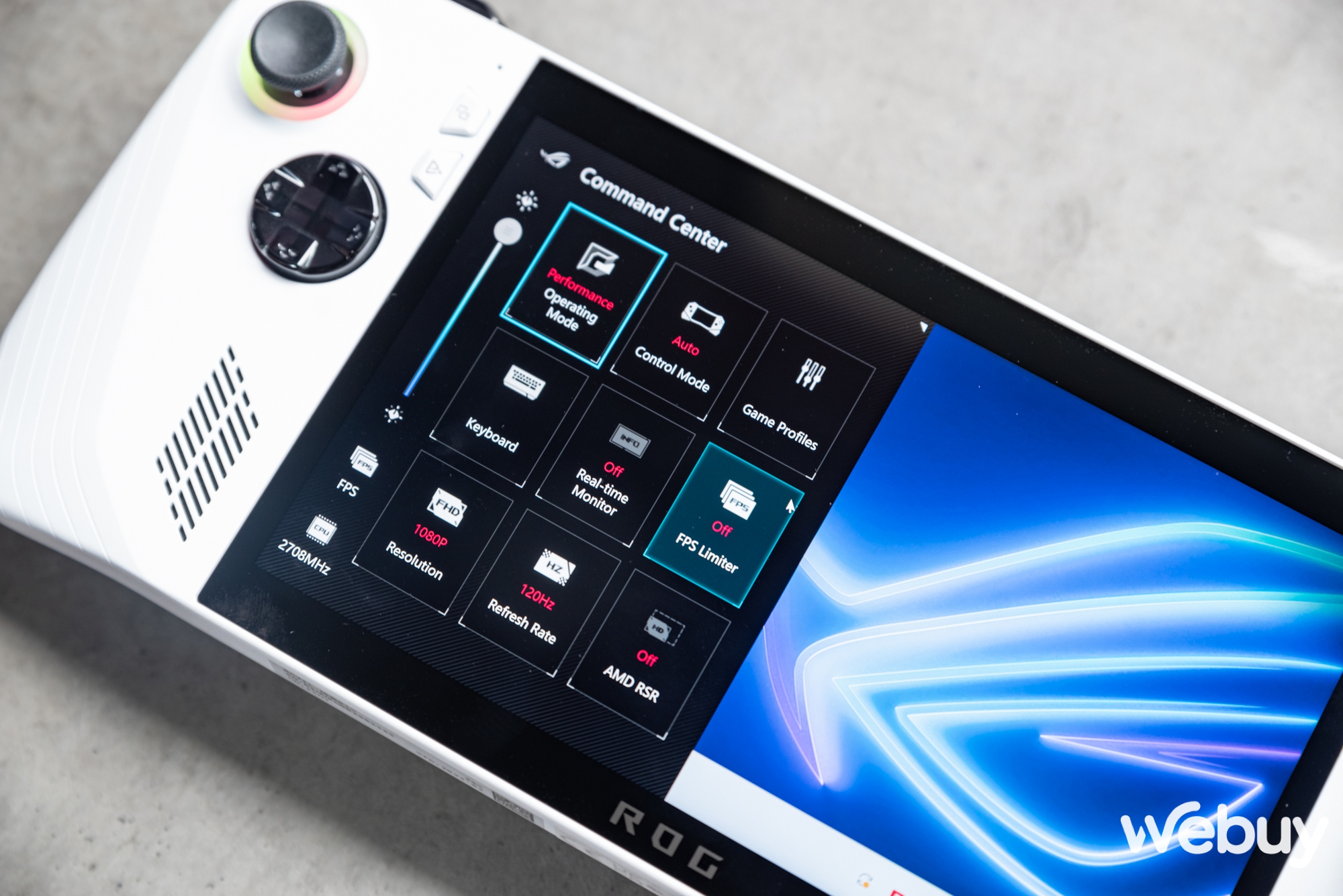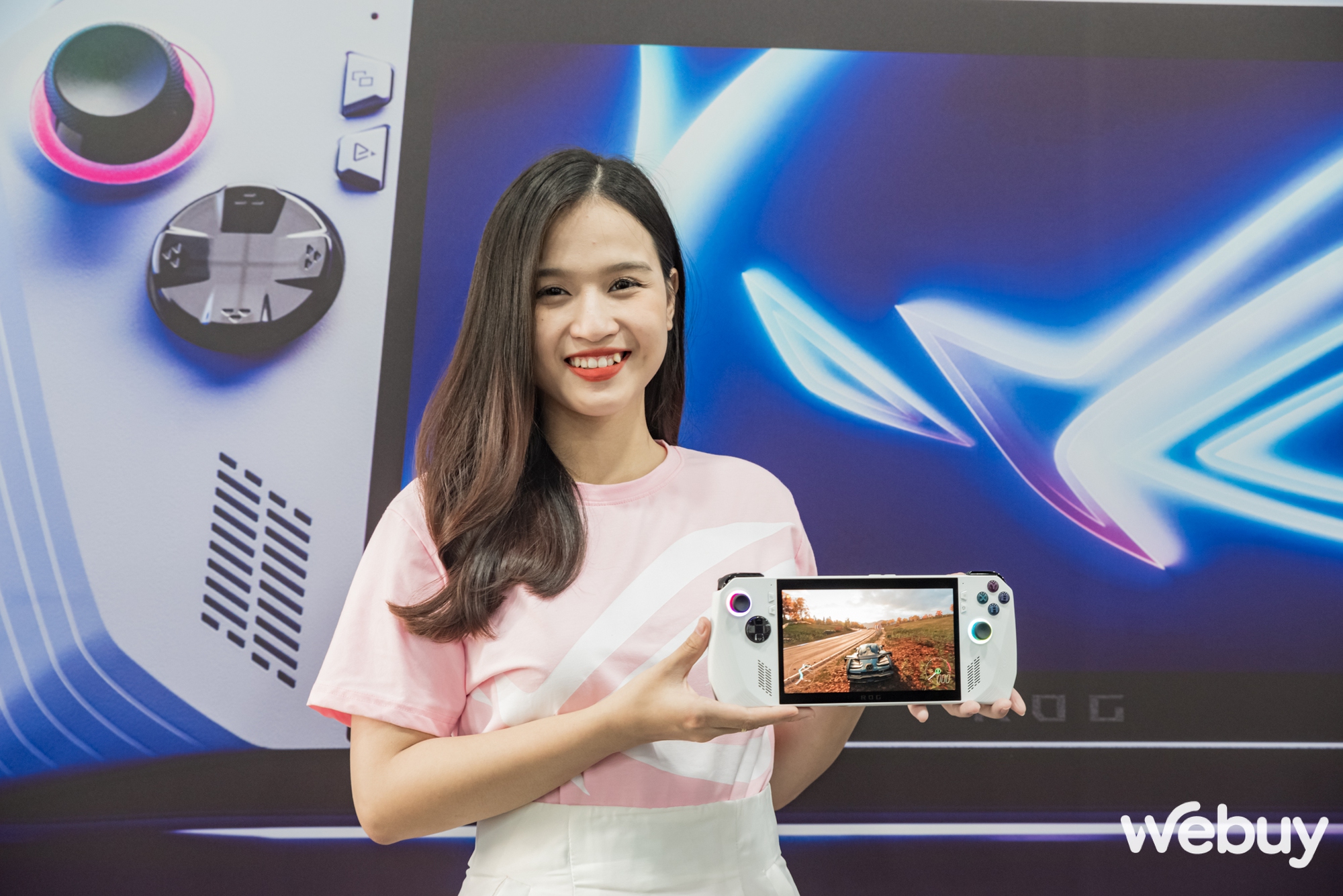 ASUS said that ROG Ally will be officially launched in Vietnam market in July with an expected selling price of less than VND 20 million.