Last time, Detective Conan became the focus of the audience when the 26th movie – Black Iron Submarine officially released. The fact that the character Ai Haibara became the female lead caused a lot of controversy, especially when Haibara was implicitly "assigned" to Conan. Now, besides being the female lead, Haibara is also surprised when she becomes the culprit in a case.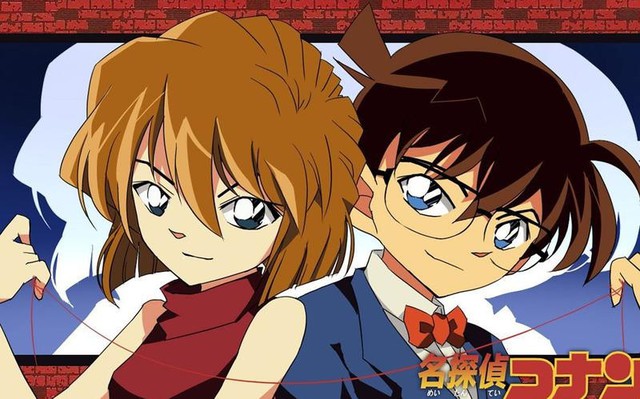 Specifically in the latest chapter of Detective Conan, Haibara was caught by Conan in front of everyone, for the first time standing in the position of the culprit instead of standing side by side, solving the case with the detective group. In this episode, Conan's class held an attendance session and parents were involved. Conan's mother Yukiko also appears as "fat lady" Edogawa Fumiyo. However, unexpectedly, a small fire in the flower garden outside the classroom interrupted the class.
After a long process of collecting clues and solving problems with his classmates, Conan found the culprit that caused the flower garden to burn, and suddenly it was Haibara. The moment Conan found the "weapon" in Haibara's sleeve made everyone extremely surprised. Because of being "caught", Haibara was extremely embarrassed and angry at Conan and his friends.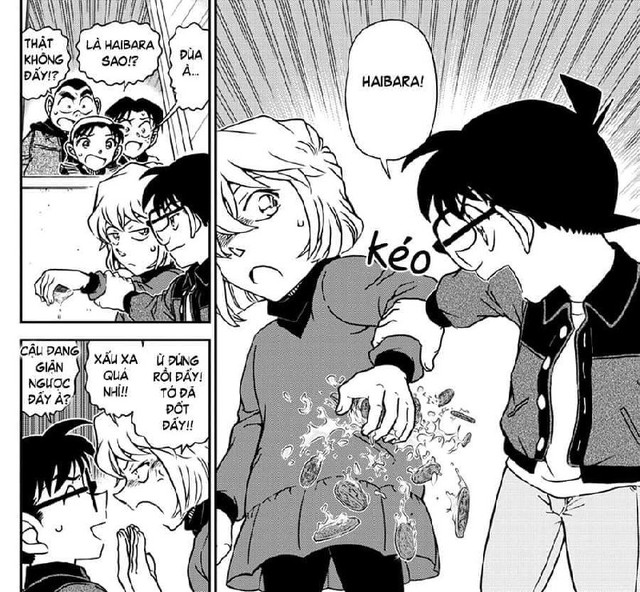 This funny moment actually has a reason behind it. Besides Haibara, her classmate Maria was also involved, and the two simply wanted to postpone the class, because Maria's mother was unlikely to come. After that, the principal did not scold the two girls, only punished them to plant trees for a month in the garden. Yukiko and Dr. Agasa later also helped Maria's time by video calling.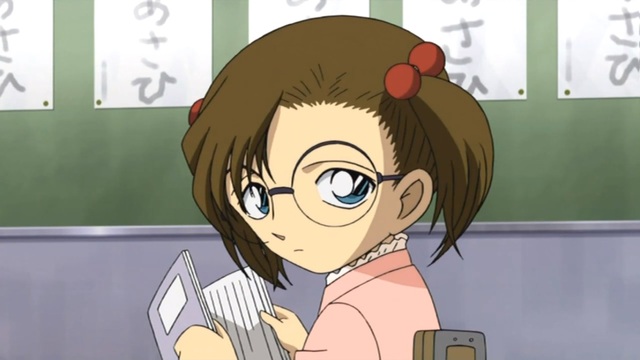 After this new episode was released, the audience was extremely excited when it was rare to have the opportunity to see Haibara in such a position. Some even expressed interest in seeing Yukiko in a long time, but were also a bit disappointed. Because before that, Conan had asked Haibara that since taking the "shrink" drug, he hasn't grown any taller. This made Haibara extremely hesitant, also a new open-ended detail related to the ending. But then, author Gosho Aoyama turned to the classroom story, causing many viewers to lose interest.
Audience comments:
– It's my first time experiencing being a killer, so I'm still confused…
– Look at Conan's face, he looks happy when he catches her friend's hand, I've been waiting for this day for a long time. Is it normal to be poked by Ai…
– If you can't argue, you have to be angry.
– No matter what you do, you can't beat your best friend.
Summary from Conan Vietnam FC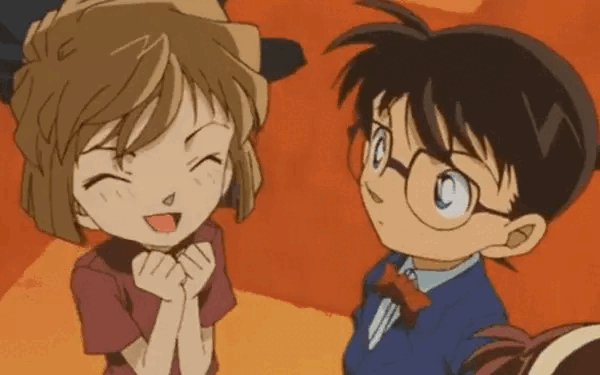 Photo: Famous Detective Conan