Alien races are no longer strange to fans of Marvel in particular and superhero comics in general. Since operating under the name Timely Comics, Marvel has created many characters, many species from outer space, with all the roles from protagonist to villain.
Some of Marvel's alien races have rather complicated origins and histories, often appearing alongside well-known characters to advance the plot. Meanwhile, some other species are just secondary, appearing scattered in some trifles. But regardless of the role, this character class has always been a fertile creative ground for Marvel to create the most bizarre species in its comic universe.
Kronans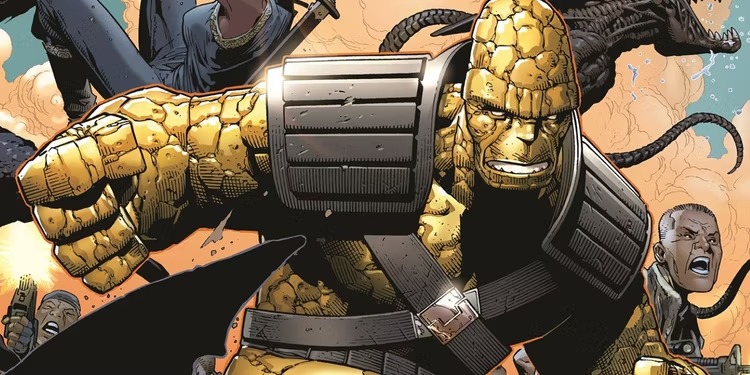 When he first appeared in the Silver Age, Thor did not engage in intense battles with evil gods, or sinister supervillains. Instead, the god of thunder confronts alien invaders named Kronans. With a characteristic feature of solid stone skin, dubbed "the stone come from Saturn", the Kronans originally played a very small role in the Silver Age, but have now become a race with the highest potential. quite influential in the modern era of the Marvel universe.
The most notable Kronan is Korg, who has appeared in several Marvel Studios films. Korg joined the Hulk's Warbound guild in the Planet Hulk series of events. This character is a testament to how strange the Kronan is, especially in its habit of eating stones instead of rice. In addition, their ability to reproduce is also very unique, as males will mingle in a river of lava until a child is born.
The Brood
Chris Claremont's classic X-Men series is heavily inspired by the Alien franchise. Not only exploiting the maximum image of the Xenomorphs hordes, Claremont also created Brood, a bug-like parasitic alien species with an extremely cruel, evil nature that reproduces by injecting eggs directly into a host. living.
The scariest thing about Brood is that when the eggs hatch, they immediately begin to recognize their host body. Like Alien's Xenomorphs, Brood also lives and operates in a matriarchal system. They are especially intelligent and always know how to use their intelligence to turn themselves into a force that cannot be underestimated in the vast galaxy.
Dire Wraiths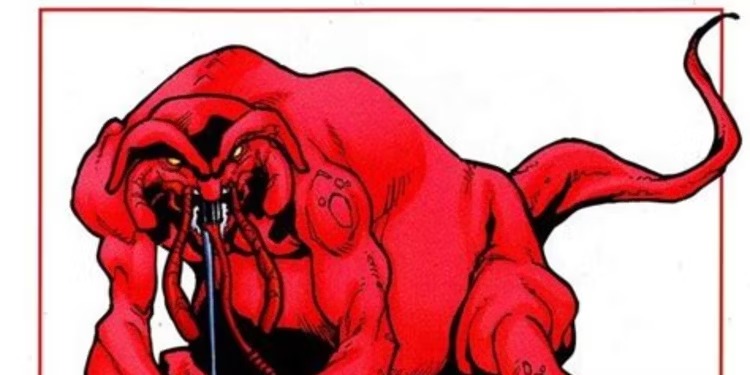 Marvel possesses many alien races with the ability to change shape, the most notable of which is probably the Skrull. Slightly less famous are the Dire Wraiths, whose powers come from a kind of dark magic. While the Skrulls have many different purposes, motives, and complex moral codes, the Dire Wraiths are described as "evil in nature", and their actions do not serve at all. any good purpose.
Female Dire Wraiths can steal other creatures' identities by sucking their brains out with a terrifying projectile tongue. Meanwhile, the male Dire Wraiths often operate on a scientific basis and use their innate ability to change shape to maintain an indeterminate state. The home of the Dire Wraiths is also not normal when it is located in the dark dimension of Limbo.
Flora Colossi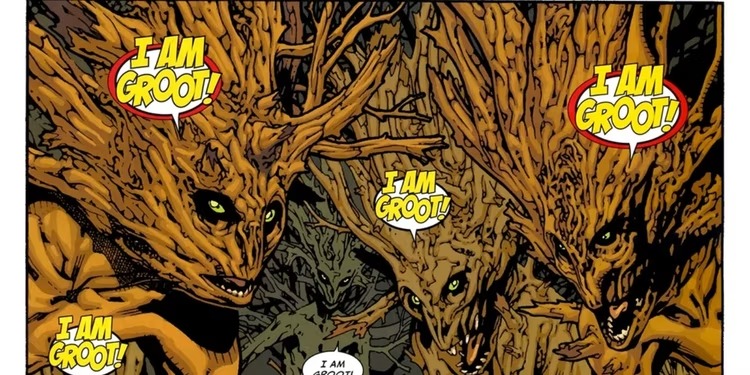 Groot is one of Marvel's most popular characters, and gained even more popularity after appearing in Marvel Studios' Guardians of the Galaxy series. Groot is a member of a race called Flora Colossi, a super-intelligent plant native to planet X. They can pass their accumulated knowledge to each other through photosynthesis and transform themselves into one another. top geniuses in the universe.
Groot is a special case, both a representative and an individual of Flora Colossi. Similar to his fellow humans, this character can only communicate through a single line: "I am Groot" – as has been shown many times in the MCU. However, Groot sets himself apart when he assumes responsibility for the maintenance of the Maintenance Mammals biome, a race of furry creatures with the ability to maintain habitats on Planet X.
Cotati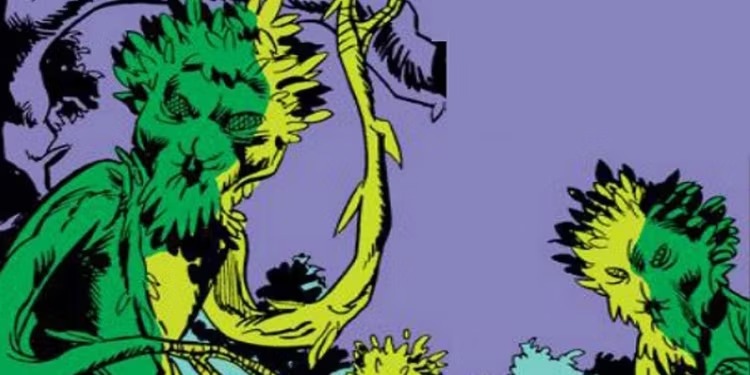 Flora Colossi isn't Marvel's only alien plant species. Cotati is another prime example of this class, which originated as a group of pacifist photosyntheticists who shared their home planet with the barbaric Kree. Because of constantly being hunted and hunted by the Kree, the Cotati gradually gave up their ability to move, becoming a true plant as the most effective way of camouflage.
Losing the ability to move, Cotati developed telepathic abilities to communicate with one another and with other individuals. It was this ability that allowed them to help Mantis become the Celestial Madonna, resurrecting the Avenger Swordsman with his spores. The son of Mantis and Swordsman, Sequoia, later led the Cotati on a crusade to destroy all animals in the universe.
The Technarchy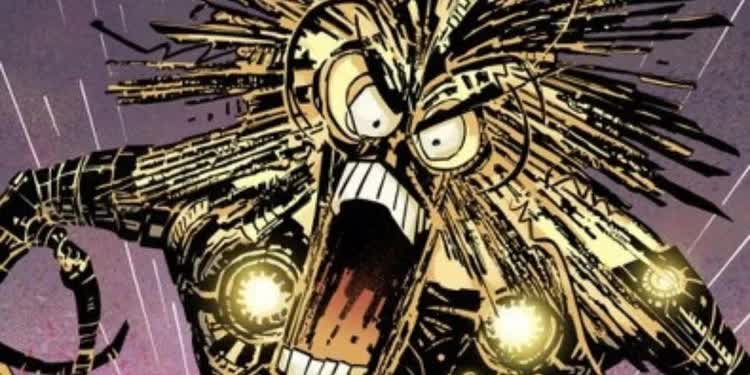 In addition to species based on animals and plants, Marvel also created many races based on machines. One of them is Technarchy, a group of aliens with the ability to change form, always looking for ways to grow without limits. Similar to Brood, Technarchy also parasitizes the host's body with the Transmode Virus.
When an organism is infected with this virus, its body will gradually turn into complex electrical circuits for Technarchy to absorb. The most prominent and notable member of this race is probably the New Mutant Warlock, who has resolutely removed the violent, cruel nature of the Technarchy to become a true superhero.
The Phalanx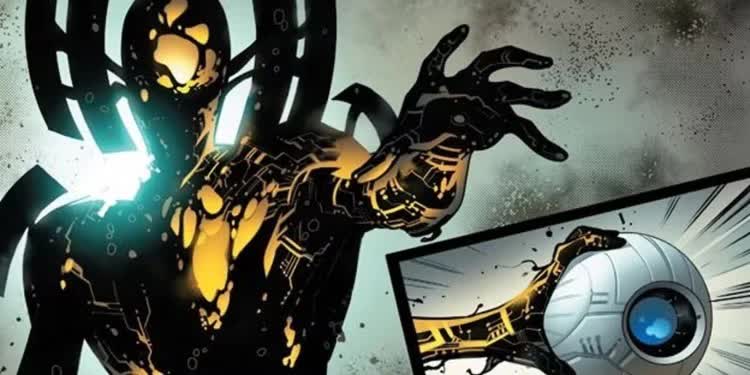 Phalanx is another techno-organic species. However, unlike Technarchy, the Phalanx have a herd mentality, which allows them to access knowledge accumulated over thousands of generations and elevate themselves in the galaxy. The Phalanx are also an extremely aggressive race and are constantly looking to expand their territory.
When the Phalanx land on a planet, they will seek to assimilate the inhabitants and creatures of that planet. If they deem the planet unworthy, they will immediately infect it with an organic technovirus to summon Technarchy and destroy it. Phalanx created Technarchy as a heavy weapon to destroy the universe.
Symbiotes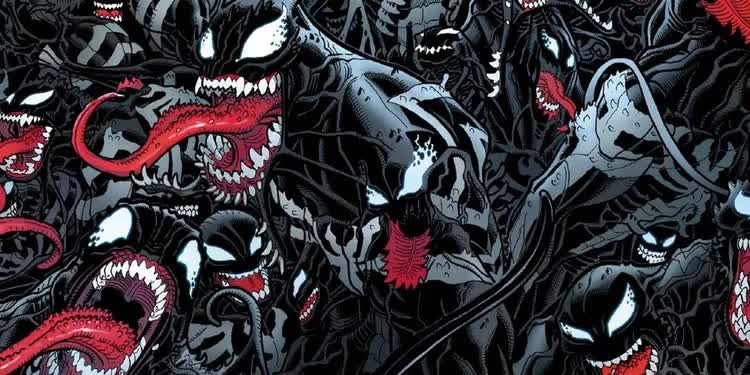 Symbiotes (cosmic parasites) are an extremely famous alien race of the Marvel comic universe. Appearing first as Spider-Man's black outfit, and then "living" as Venom, the Symbiotes are truly complex creatures of thought, emotion, and even customs. .
The Symbiotes were created by Knull, an evil god whose ambition was to turn other living creatures into parasitic monsters. However, the host characteristics expressed in the Symbiotes have gradually led these cosmic parasites to accept the concepts of honor and love. Symbiotes do not create their own culture, instead, they absorb the characteristics and properties of the host and reuse them for themselves.
This suggests that a Symbiote will be greatly influenced by its host. They will become especially evil if they parasitize a super-villain, and vice versa, can also play the role of a superhero when the host has a kind, courageous heart.
The Watchers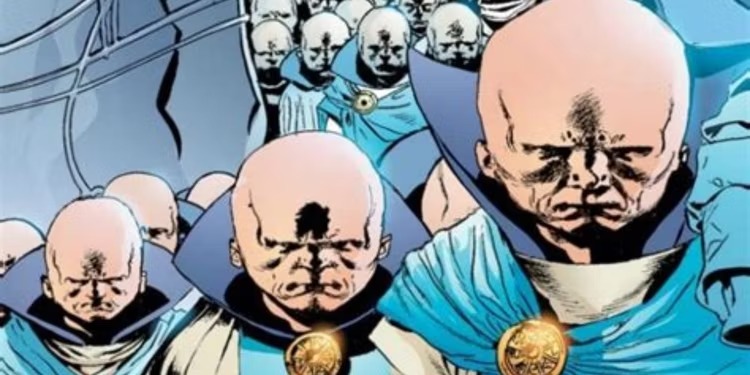 Although not possessing a strange appearance like many other alien races, the Watchers are still considered one of Marvel's strangest species. Originally an ancient people with a natural talent for technology, the Watcher accidentally pushed a less advanced race to extinction. This made them extremely tormented and decided to make an oath: Only observing and synthesizing knowledge about the universe, not interfering with any events, on any planet.
Uatu is one of the most notable Watchers when living in the Blue Area of ​​the Moon to observe the Earth. Possessing great power, the Watchers can transform the surrounding matter as well as themselves to achieve any purpose they desire. In addition, some individuals have also broken oaths and interfered in some human events, like what was shown in the animated series What If…? by Marvel Studios.
Druffs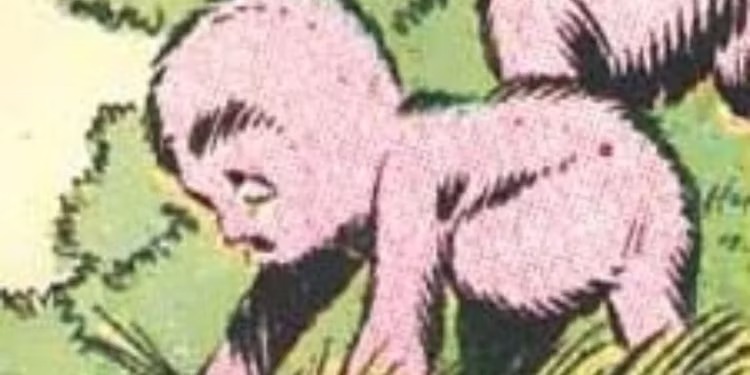 Unlike many other strange alien races in Marvel, the Druffs are not too smart, not evil, and even very faint. Druffs are tiny creatures with intelligence similar to immature babies. Druffs also feature asexual reproduction, when one Druff is hit it will create three new complete Druffs.
Druffs often appear as part of a conspiracy by other, more intelligent races. The most notable example is when Skrull Emperor Dorrek tried to kill Quicksilver and Scarlet Witch by taking advantage of the Druffs' clone ability to strangle the two superheroes.
Source: Marvel, CBR