Such is the movie Survival War has officially come to an end. In the last episode, all of Shim Jun Seok's crimes and the truth about Min Do Hyuk's (Lee Joon) background were revealed to the press by Chairman Shim Yong. Unfortunately, he later passed away instead of living with his biological son. As for Shim Jun Seok (Uhm Ki Joon), he planned to escape. Not only that, before leaving, he also caused extreme suffering to Min Do Hyuk and tried to kill him.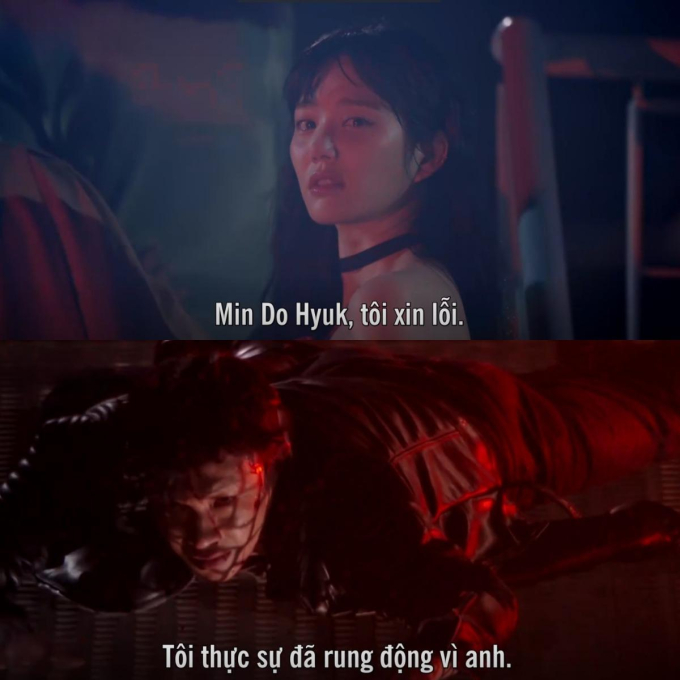 Even though she was moved by Min Do Hyuk, Han Mo Ne still chose to side with Shim Jun Seok.
Shim Jun Seok placed time bombs around the building, then threatened and seduced the villains to force them to join his side again. Of course, it is no wonder that Cha Joo Ran (Shin Eun Kyung), Geum Ra Hee (Hwang Jung Eum), Go Myung Ji (Jo Yoon Hee) and Nam Chul Woo (Jo Jae Yoon) quickly chose to be his henchmen. Shim Jun Seok. However, the betrayal of Han Mo Ne (Lee Yoo Bi) and Yang Jin Mo (Yoon Jong Hoon) made Min Do Hyuk desperate. The moment the two revealed the hidden location of the money left by the late Chairman Bang, Min Do Hyuk seemed to have accepted defeat.
Shim Jun Seok leisurely left.
Finally, they all climbed on the helicopter to leave. Shim Jun Seok also activated the bomb to take Min Do Hyuk's life. At this time, Kang Ki Tak and Lee Hwi So appeared to save him. The moment the bomb exploded, Kang Ki Tak hugged Min Do Hyuk and jumped down from the rooftop of the building, so it was unclear whether he lived or died. As for Lee Hwi So, it seemed like he couldn't escape in time so he had to die in the fire.
This is also the ending point of the movie. Thus, despite killing so many good people like Min Do Hyuk's family and poor girl Bang Da Mi's mother and daughter, Shim Jun Seok still did not have to pay the price. Perhaps, this will only happen in the next season of the show.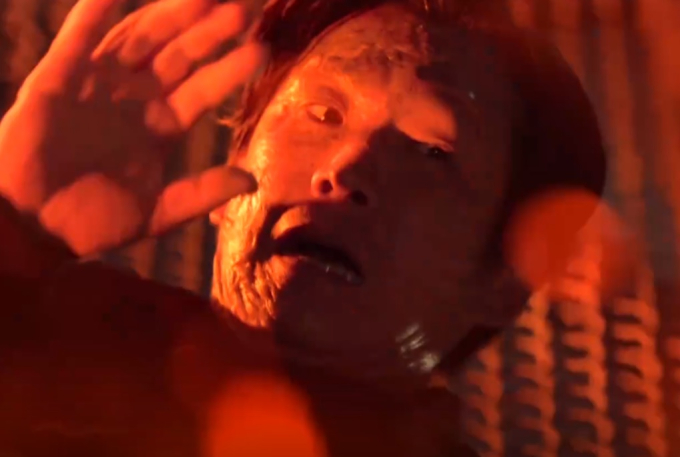 Lee Hwi So most likely died in the fire.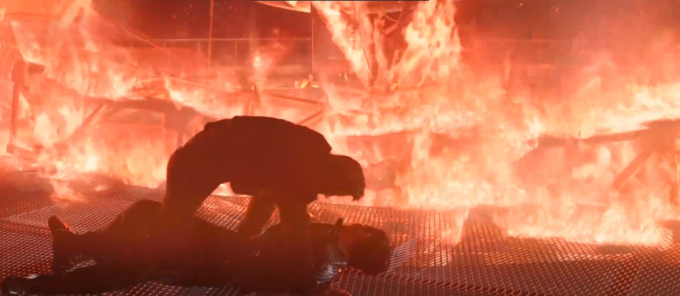 To avoid the bomb explosion, Kang Ki Tak and Min Do Hyuk had to jump down from the rooftop of a high-rise building, so it was unclear whether they lived or died.
The movie The Battle for Survival is now airing in its entirety on SBS.