It's been a long time since the heyday of the gaming industry in the 2007s, many Vietnamese gamers are still searching for memories of their youth, where plowing games are still evolving. strong. For most gamers, the days of sitting in the net shop, the offline sessions of the guild were an unforgettable memory of youth. And those beautiful memories are once again appearing before the eyes of gamers, with the official launch of Phong Vuong ADNX Mobile.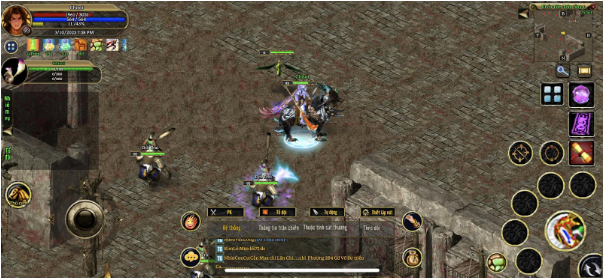 Started to be introduced at the end of 2022, but it is not until now that Phong Vuong ADNX Mobile is officially launched. After three test versions, the features and mechanics of the game have become complete and ready to take gamers on a time-carrying ride, recreating a heroic time of the past. This information quickly made waves in the Vietnamese gaming village and of course, the reaction of gamers was also quite positive.
Maybe it's been a long time since the forums and groups of Vietnamese games have been stirred up and such an exciting atmosphere appeared. Going through the articles, most of them expressed their anticipation, even quickly summoned, invited each other to make friends and formed a team to farm monsters and do missions. Even guilds have been established and are actively recruiting members for their team. In addition, there are also countless articles acknowledging Phong Vuong ADNX Mobile as worthy of the title of the most anticipated game of 2023 and calling on each other to vote 5 stars for this blockbuster.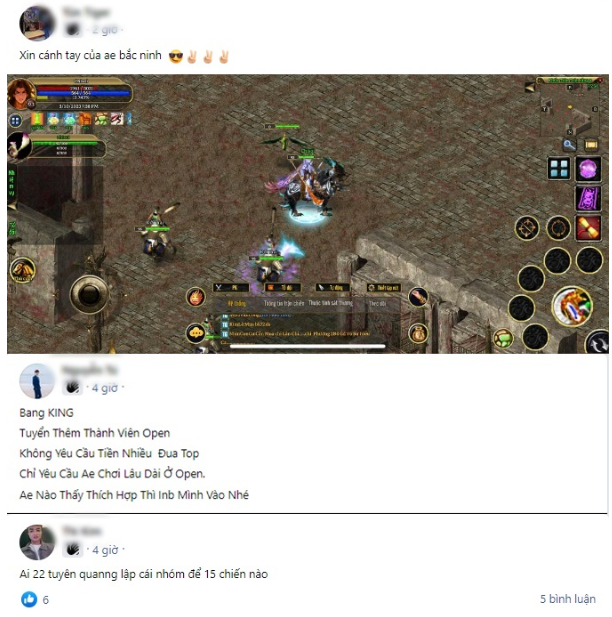 Articles about recruiting members, finding teammates appear everywhere
More positively, the atmosphere of the old forum has also returned. In Phong Vuong ADNX Mobile's groups, a lot of posts about beginners, giving tips, tips or answering questions are also appearing more than ever. Besides, not only in the official groups of the game, many gamers have also urged each other into chat groups to discuss, share and above all, towards a happy future. look, experience together.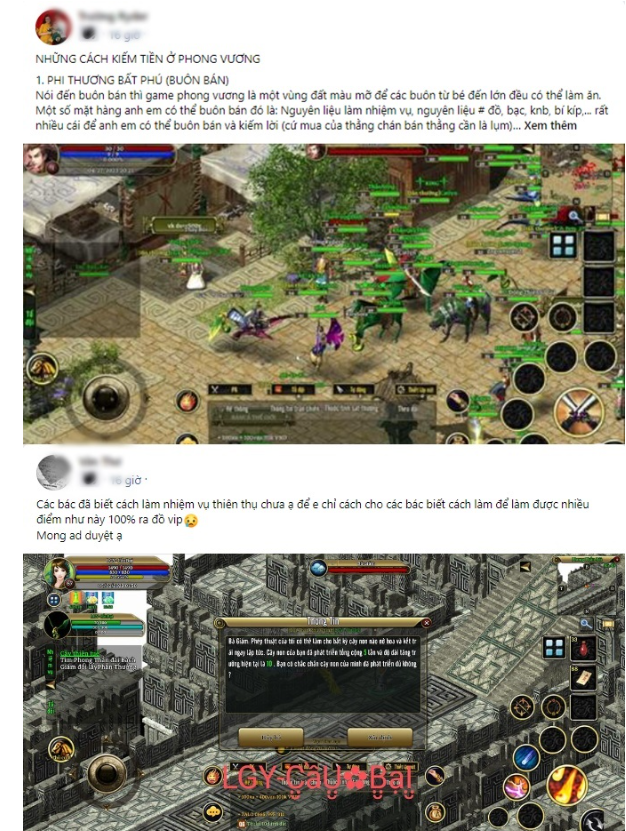 Articles of instruction, sharing, and discussion are also discussed by many players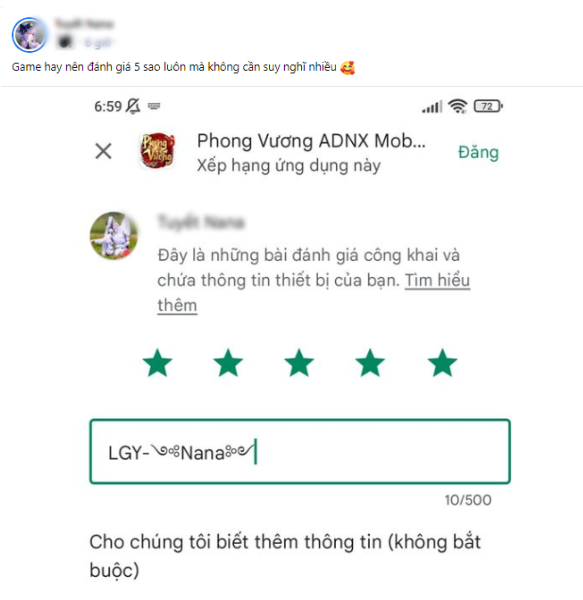 And of course, what are you waiting for without voting 5 stars for Phong Vuong ADNX Mobile
Phong Vuong ADNX Mobile is a licensed game project No. 2071/QD-BTTTT dated 11/11/2022 and published by ADNX Games.‏ All information about this game, gamers can refer to:‏
‏Landing:‏‏ https://phongvuong.adnx.vn/landing‏
‏Download link:‏‏ https://phongvuong.adnx.vn/tai-game‏
‏Fanpage:‏‏ https://www.facebook.com/phongvuongadnxmobile‏
‏Group:‏‏ ‏‏https://www.facebook.com/groups/pvadnxmobile/