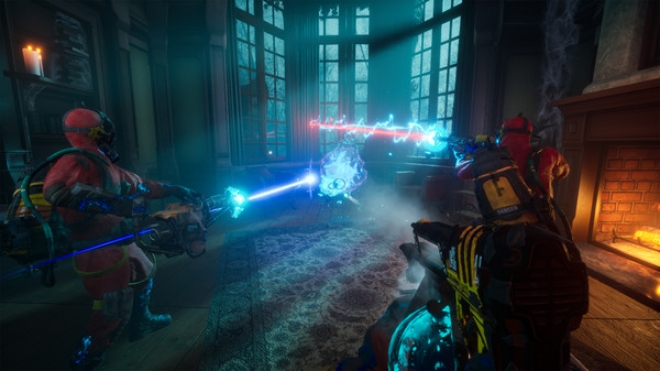 Midnight Ghost Hunt is a unique online fighting game with engaging horror gameplay. With a new way to play, Midnight Ghost Hunt is being loved by many people on the Steam platform.
In the game, players will play as one of two opposing factions: a group of ghost hunters or ghosts. The mission of the team of ghost hunters is to find and destroy ghosts in a haunted haunted house. On the opposite side, the ghost must find a way to hide, attack and assassinate the hunter team to continue to exist.
The gameplay of Midnight Ghost Hunt is very interesting and requires tactical thinking, coordination and ingenuity in the use of skills and equipment. Hunters will be equipped with special weapons and items to destroy ghosts, while ghosts will also have supernatural skills to help them attack and deceive opponents.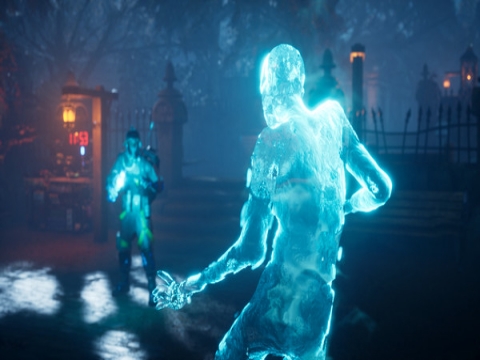 In addition to the unique gameplay, Midnight Ghost Hunt is also designed with beautiful graphics and unexpected horror sounds, creating a creepy atmosphere, stimulating the curiosity and excitement of players.
Developed by Vaulted Sky Games, Midnight Ghost Hunt is receiving much attention and love from the gaming community around the world. The game will be released in 2022 on the PC platform.
Midnight Ghost Hunt is currently free for the weekend on Steam. Those interested can download and play the game right now.