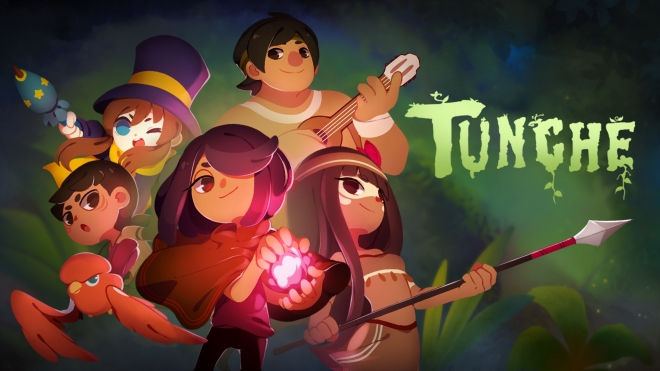 Tunche is an action-adventure game developed by Leap Game Studios and published by HypeTrain Digital. This game is set in the rainforest of Peru and combines action and rogue-lite elements.
The plot of Tunche revolves around a tropical forest in Peru, where monsters are attacking and causing harm to the local people. Players will play as one of five main characters, each with their own story and different goals, but the main goal is still to defeat monsters and save the land.
Tunche's standout features include stunning graphics with vibrant colors and unique character designs inspired by Peruvian culture. The game features up to 5 different playable characters with unique skills and abilities, allowing players to choose according to their play style. These skills can also be upgraded and customized to match the player's strategy.
Tunche also has a rogue-lite element, meaning that each playthrough will feature new environments, monsters, and challenges. Players will face different monsters and leaders, defeating them to collect money and new equipment to make their character stronger.
Overall, Tunche is a colorful and exciting action-adventure game, with rogue-lite elements and unique character design, suitable for those who love exploration and challenges.
As expected, Tunche will be released for free on the Epic Games Store starting March 30.