Bridgerton is the most popular series in Netflix history. Based on the novel series by Julia Quinn, the film is set in Regent England (early 19th century) and each season tells the love story of siblings in the noble Bridgerton family.
The main story has released 2 parts in 2020 and 2022, it is expected to have 2 more parts.
Follow the success of the story itself, the prequel Queen Charlotte: A Bridgerton Story aired on May 4 and is receiving great attention from international viewers.
The central character of the film is Queen Charlotte (Golda Rosheuvel). The film tells the process of a young girl Charlotte (India Amarteifio) rising to the position of the holder of the supreme power of England.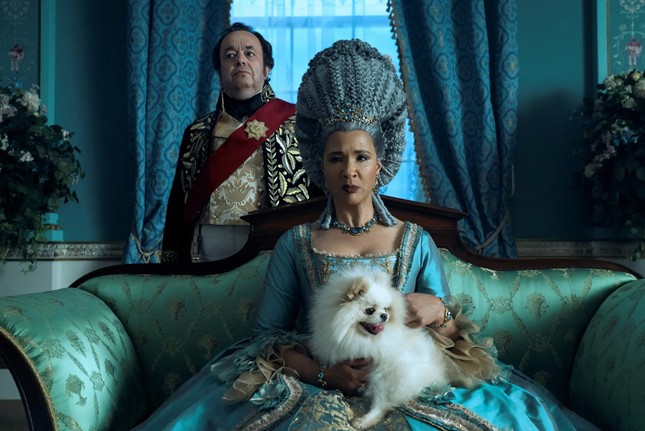 Queen Charlotte (Golda Rosheuvel) is an important supporting character in Bridgerton. Photo: Netflix.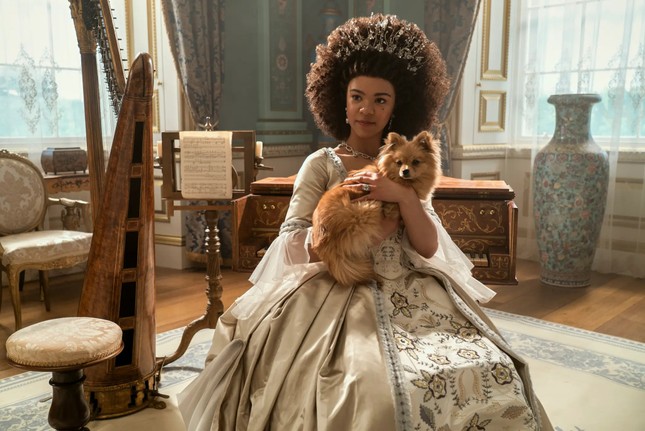 In the prequel, India Amarteifio plays the young Queen Charlotte. Photo: Netflix.
According to the introduction, Charlotte reluctantly enters into an arranged marriage with the handsome but troubled King George (Corey Mylchreest). From strangers, they seek to build relationships. In Bridgerton they have 15 children together.
The film is full of scenes labeled 18+ "burning eyes" like playing in the bathtub or some "swet" images between two male servants… However, the most bizarre of them all comes from a familiar supporting character. .
Those who have seen the two main stories know about the confident and shrewd Lady Agatha Danbury played by Adjoa Andoh. In Queen Charlotte the young version is played by Arsema Thomas.
Agatha Danbury is stuck in a loveless marriage with her much older husband, Lord Danbury (Cyril Nri).
There were some bland sex scenes between them that seemed to highlight Lady Danbury's unhappiness.
In episode 3, the two make love in bed. As usual, Lady Danbury looked bored and uncomfortable. She turned her face to the wall, so she did not know the situation of her husband behind her. Mr. Danbury was "acting" suddenly stopped making the young wife confused and asked. However, her response was a loud 'thump'. Agatha Danbury returned to find her husband dead on the floor.
The scene of the movie surprised the audience. Most of the people left comments saying that they couldn't believe the prequel Bridgerton Creating hot scenes goes as far as to let the character die during sex.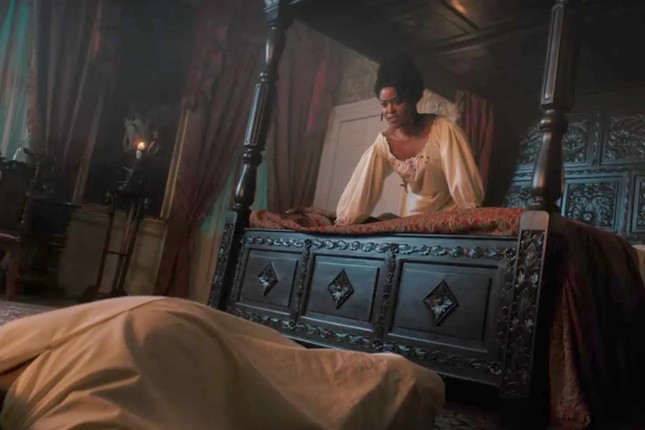 The hot scene of Lady Agatha Danbury and her old husband is considered the weirdest ever. Photo: Netflix.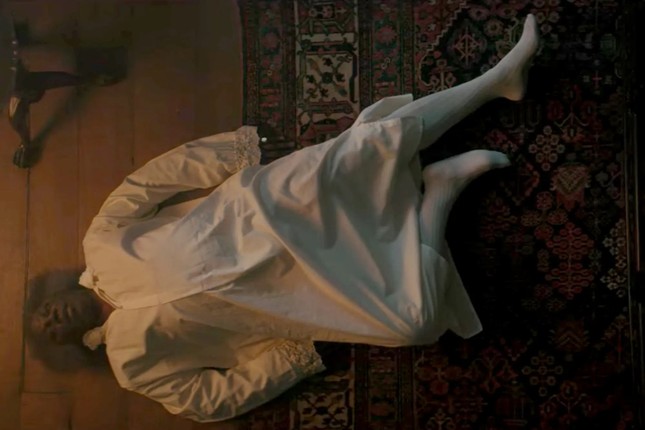 Mr. Danbury died while having sex with his wife. Photo: Netflix.
The attraction of Bridgerton Compared to works of the same genre, there are classic romantic scenes, elaborate costume designs and many lifelike hot scenes. When part 2 was released, many viewers complained that the sexual aspect was not as focused as expected. Arrive Queen Charlotte , those comments seem to be noted. The film has a lot of interesting details, not only hot scenes but also horrifying death.
According to NY Post