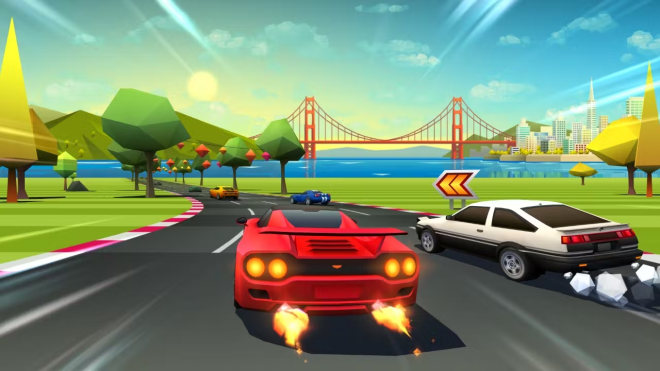 Horizon Chase Turbo is a fun and exciting racing game, developed by Aquiris Game Studio and published by QubicGames. The game has been released on many platforms such as PlayStation 4, Xbox One, Nintendo Switch and PC.
With simple but extremely addictive gameplay, Horizon Chase Turbo will bring players back to the 80s and 90s with classic graphics and exciting synthwave music. In the game, gamers will drive through many countries around the world, racing against rivals in challenging races. With more than 100 tracks and 30 different cars, players will experience the fiery, speed and characteristic racing of each country.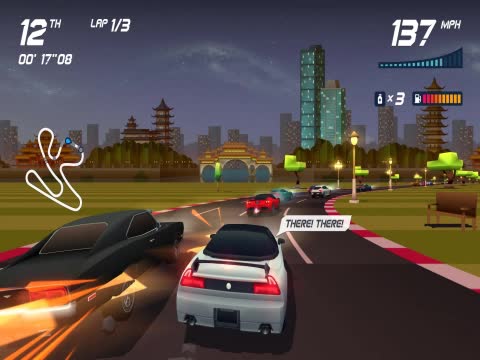 One of the highlights of Horizon Chase Turbo is the multiplayer combat mode, which allows up to 4 players to participate in races with each other. Players can customize the game's settings to suit their preferences, from graphics configurations to sounds and controls.
Horizon Chase Turbo is highly appreciated by gamers for its addictiveness, stunning graphics and retro music. For those who love the arcade racing genre and want to find a challenging entertaining game, Horizon Chase Turbo is a great choice.
Currently, Horizon Chase Turbo is releasing for free on the Epic Games Store. Those interested can download and experience it right now.