Gamers who pre-order this game from 2022 will be the first to participate in the Diablo IV world. According to Blizzard, the beta phase of Diablo IV will be divided into 2 phases: Beta 1 (March 17 to 19) and Beta 2 (March 24 to 26).
The Diablo IV beta will cover the entire 1st chapter of the game. Gamers will fully experience both the main campaign play, side quests and co-op mode. The first area that gamers explore is called Fractured Peaks. Players will reach a maximum level of 25 with 3 main character classes including: Barbarian, Rogue, Sorcerer. In Beta 2, Druid and Necromancer will also be unlocked.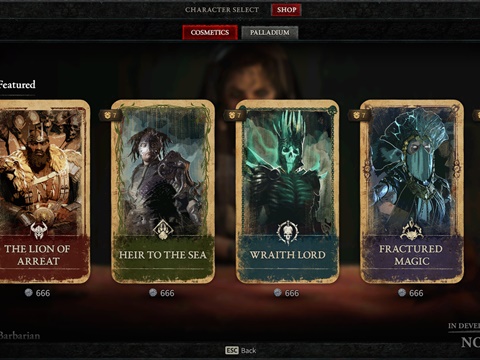 For gamers participating in the beta stages, Blizzard will send attractive gifts, including: Beta Wolf Pack (a fashion item) and many other special equipment. These are limited items, which means they will only appear once and never re-release. Therefore, the collectible value is very high.
The world boss, Ashava, will also appear in the beta. The interesting thing is that the time of the golden boss event is not fixed. The publisher can release the boss at any time of the day. So gamers need to pay attention and always be ready in a hunting state.
As expected, after two beta phases, Blizzard will complete post-production for Diablo IV and the game will officially launch on June 6, 2023.