The official images and the first teaser trailer for the murder mystery film "A Haunting in Venice" were revealed during the CinemaCon 2023 event in Las Vegas, USA. This is the third film about the famous detective character Hercule Poirot by director Kenneth Branagh, who has also taken the lead role since the first film "Murder on the Orient Express" in 2017. Released by 20th Century Studios , the new film has been described as a "scary supernatural mystery" and is based on the novel "Hallowe'en Party" by Agatha Christie.
Teaser trailer of "A Haunting In Venice"
As the name suggests, the story of "A Haunting in Venice" is set in the post-World War II city of Venice, and now retired Hercule Poirot is living in hiding in one of the most glamorous cities in the world. gender. On a Halloween night, Poirot reluctantly attends a necromancy at a shabby palace rumored to be haunted. When one of the guests is murdered, the Belgian detective must once again embark on an arduous quest for the truth.
Adapting "Hallowe'en Party" is a slightly different move from Kenneth Branagh's previous films. Specifically, "Murder on the Orient Express" and "Death on the Nile" are both based on Agatha Christie's most popular novels. Her Halloween-themed murder mystery is often overlooked and is considered one of the poorest Poirot novels. However, Branagh once shared that he was ready to take on the challenge and create a special movie out of this novel.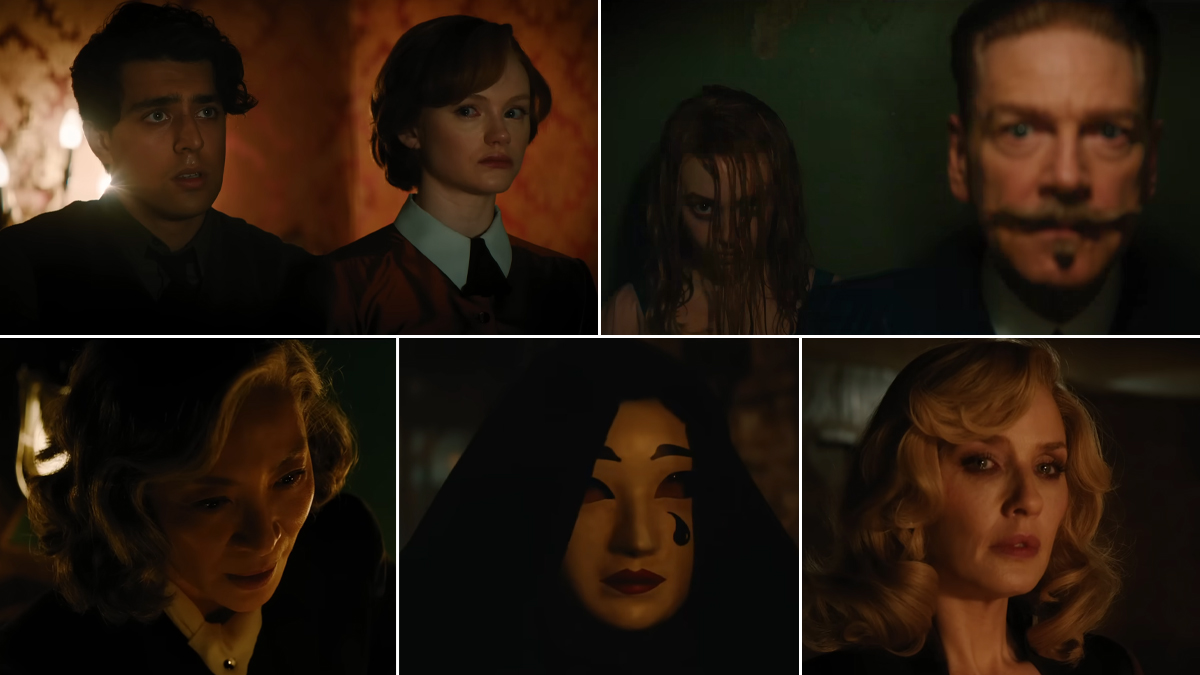 From what is seen in the first trailer, "A Haunting in Venice" seems to have a darker, and more creepy nuance than the previous two films. Moreover, it also uses supernatural elements to add mystery and scare the audience. Another point worth mentioning is that while the previous two films were adapted relatively closely to the original novel, this new film seems to have many changes. One of the noticeable changes is that the setting of the story has been moved from England to Italy.
In addition to Kenneth Branagh sitting in the director and main role Hercule Poirot, "A Haunting in Venice" will have the participation of many famous actors such as Tina Fey, Michelle Yeoh, Jamie Dornan, Kyle Allen, Camille Cottin, Jude Hill, Ali Khan, Emma Laird, Kelly Reilly, and Riccardo Scamarcio. The film is expected to start showing in theaters from September 15, 2023.