Recently, DC Studios has released the first official trailer for Blue Beetle – one of the last films in the DC Extended Cinematic Universe (DCEU), also one of the superhero projects in 2023 of Warner Bros. Developed since 2018, Blue Beetle will bring the story around the origin and source of power of the superhero Jaime Reyes, who owns DC's most advanced alien armor.
Blue Beetle will officially hit theaters on August 18 this year. This film received a lot of attention because it was released at the time of the transition of the DC cinematic universe, when the DCEU was gradually closing to make room for the DCU. This makes many people question whether Blue Beetlelike other superheroes, have a place in James Gunn and Peter Safran's new universe.
Although the future of Blue Beetle Anyway, here's everything audiences need to know for DC's newest superhero.
The origin of the Blue Beetle Jaime Reyes version in the DC comics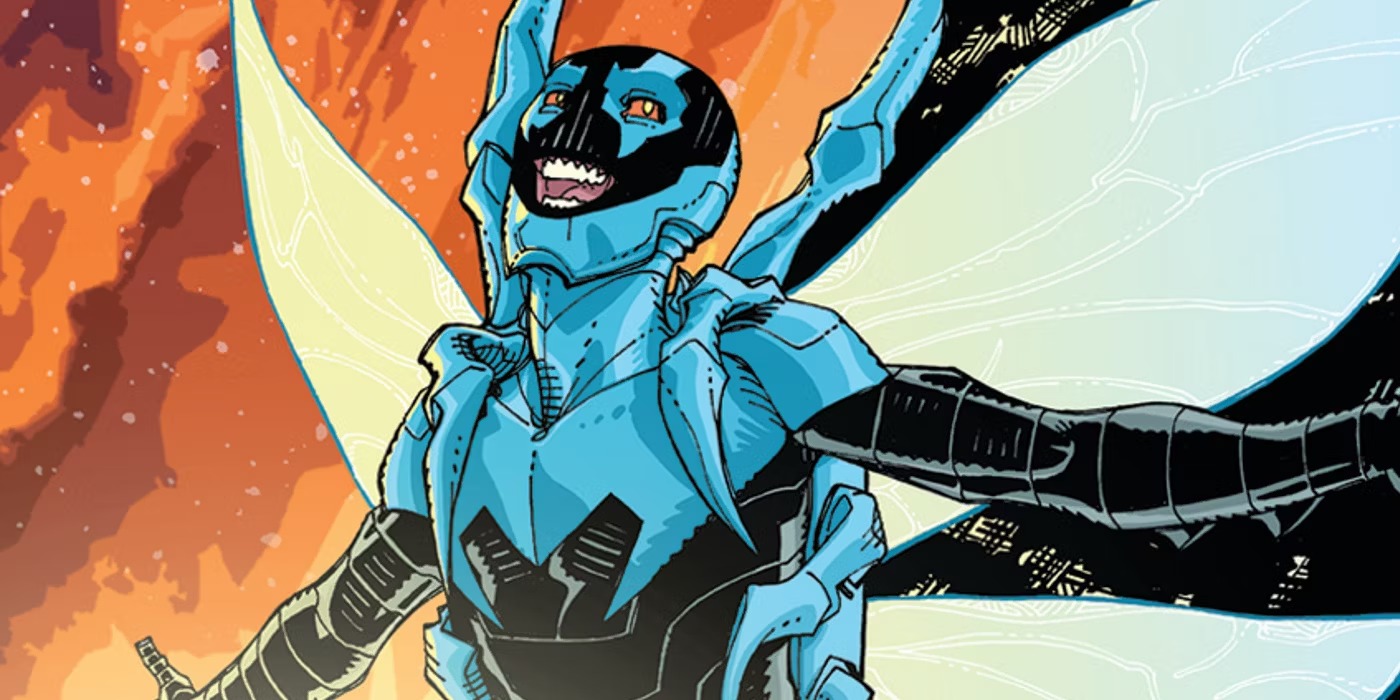 The origin story of Jaime Reyes in the original is quite simple and easy to understand. Reyes is a teenager who lives with his family, including his parents and younger sister, in El Paso, Texas, USA. One day on his way home from school, he stumbled upon a strange object shaped like a scarab beetle. And curiosity made Reyes decide to bring it home, not knowing that it would change his life and future forever.
This scarab (The Scarab) is actually owned by the previous generation Blue Beetle superhero. In a storyline involving Shazam, Maxwell Lord and Specter, after Shazam's base was destroyed, this alien scarab was accidentally shot all the way to El Paso – Reyes' home town.
Right on the first night of staying at Reyes' house, the scarab suddenly "survived" and attached itself to Reyes' spine, this inadvertently helped him become its new host, thereby possessing the kit. DC's most advanced, modern armor then, the superhero Booster Gold contacted Reyes to "borrow" the power of the scarab beetle to locate and destroy the Brother Eye satellite. Batman flew into space for this mission, before teleporting back to Earth a year later.
The scarab's multidimensional powers made Reyes unable to fully control, and as a result, he was inadvertently missing for a year. When he returned, Reyes explained it to family and friends in detail, and revealed his new identity – Blue Beetle. Since then, he officially started his superhero career, collaborating with many famous squads such as the Teen Titans or even the Justice League.
The power of Blue Beetle in the original comic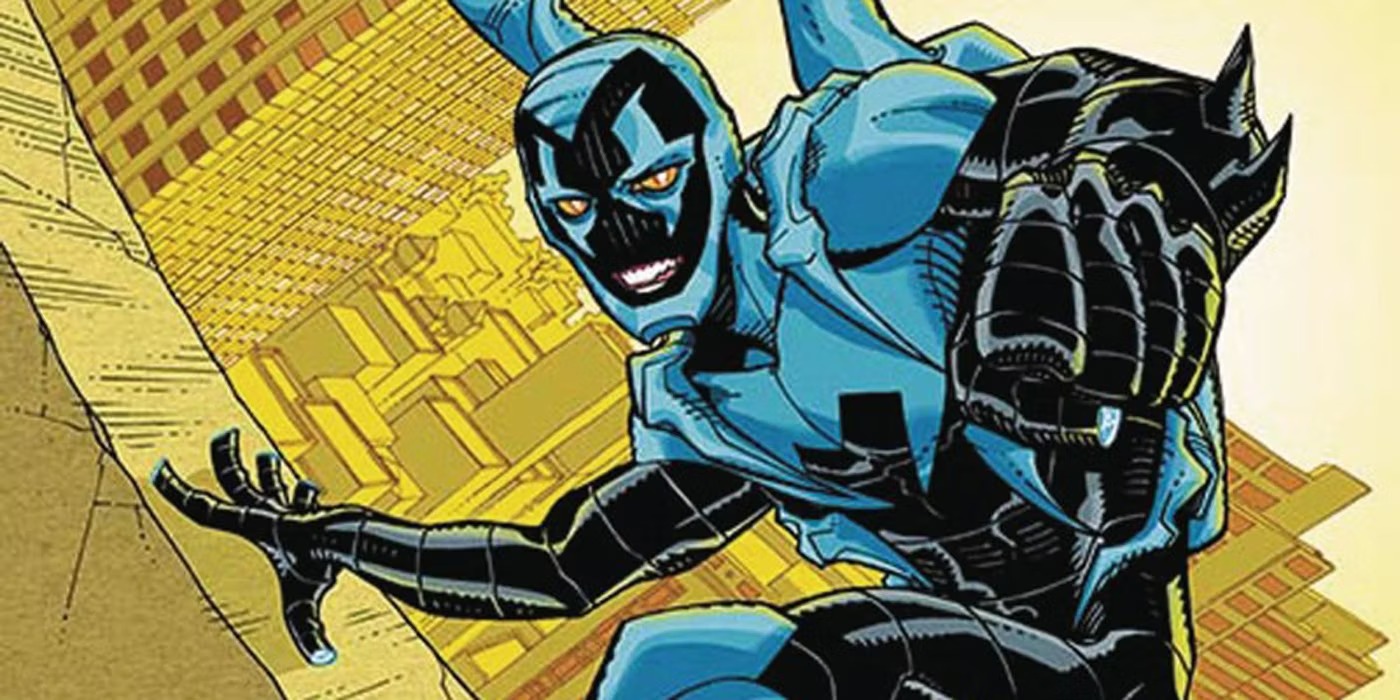 Although just an ordinary person, it is the scarab that helps Reyes possess many superpowers that are not inferior to any other superhero. It provides Reyes with a super-strong exoskeleton and has a symbiotic relationship with him. While Reyes can control most of the Blue Beetle's powers, the scarab can sometimes "play" and control him to act on its own terms – details revealed in the trailer newly released.
Similar to other superheroes, Blue Beetle also possesses a set of mechanical skills such as super speed, super strength, super strength, plus the ability to fly flexibly. In addition, this bug also provides the host with many different superpowers, such as self-healing, absorbing energy, or creating an absolute defense system against potential threats from the enemy. surroundings.
In addition, as shown in the trailer, the armor is capable of creating any weapon Reyes can imagine. From knives, swords, maces, shields to even modern plasma guns, the scarab can be realized in the blink of an eye. Finally, it also brings many supernatural powers such as controlling fire, controlling sound, creating scanners, drones, or even controlling technology.
Who will play Blue Beetle/Jaime Reyes?
Xolo Mariduena will play the superhero Blue Beetle in the upcoming blockbuster. Actor best known for his character Miguel Diaz in Cobra Kai – a role that he has been attached to since 2018. Carrying Mexican, Cuban and Ecuadorian blood, born and raised in California, USA, Mariduena is considered very suitable for Blue Beetle, the superhero The DCEU's first Latin on the big screen.
Sharing with Variety, the actor said: "I felt both excited and nervous, really nervous. It's that feeling when you know you're stepping into a project with huge potential, yet feel comfortable and close to the cast and crew. I can't wait for everyone to enjoy the first superhero movie starring a Latino".
Everything has been announced about DC's Blue Beetle movie project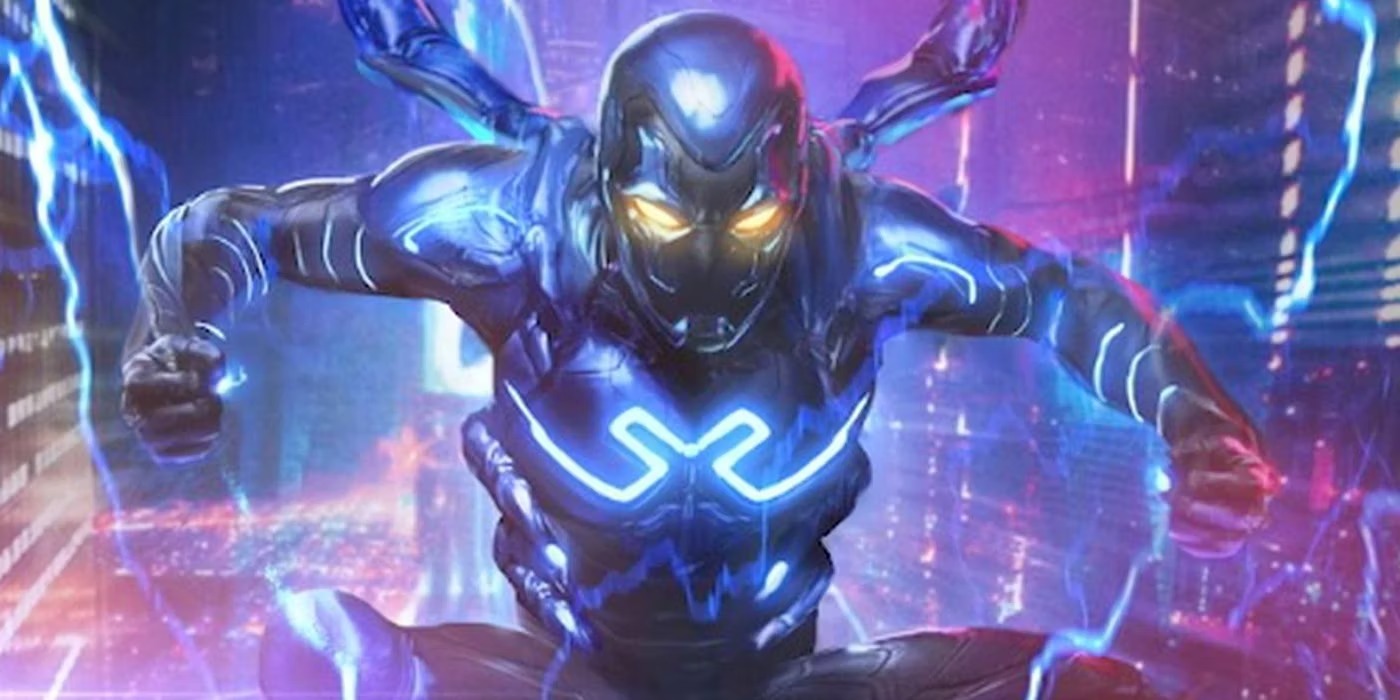 Blue Beetle will be "driven" by director Angel Manuel Soto, a filmmaker from Puerto Rico. Manuel Soto emerged after being in charge of the project Charm City Kings of HBO Max and received many compliments from experts. Meanwhile, the script of Blue Beetle was built by Gareth Dunnet-Alcocer. The duo officially accepted to develop DC's superhero project from 2021, as part of the movie release plan on HBO Max. By the end of 2021, after Mariduena was selected for the lead role, Warner Bros. decided to change the strategy and premiere Blue Beetle outside the theater.
Besides, this film also features Bruna Marquezine as Penny, Jaime Reyes' "muse"; Belissa Escobedo, Reyes' sister, and George Lopez as the superhero's uncle. The main antagonists of the film are Victoria Kord and Carapax the Indestructible Man, played by Susan Sarandon and Raoul Trujillo. In particular, Victoria Kord is a character created specifically for this project, but may still have links with some other superheroes in DC comics, such as Blue Beetle predecessor Ted Kord.
As expected, Blue Beetle will be released on August 18 of this year.
Will Blue Beetle become part of the new DCU under James Gunn's era?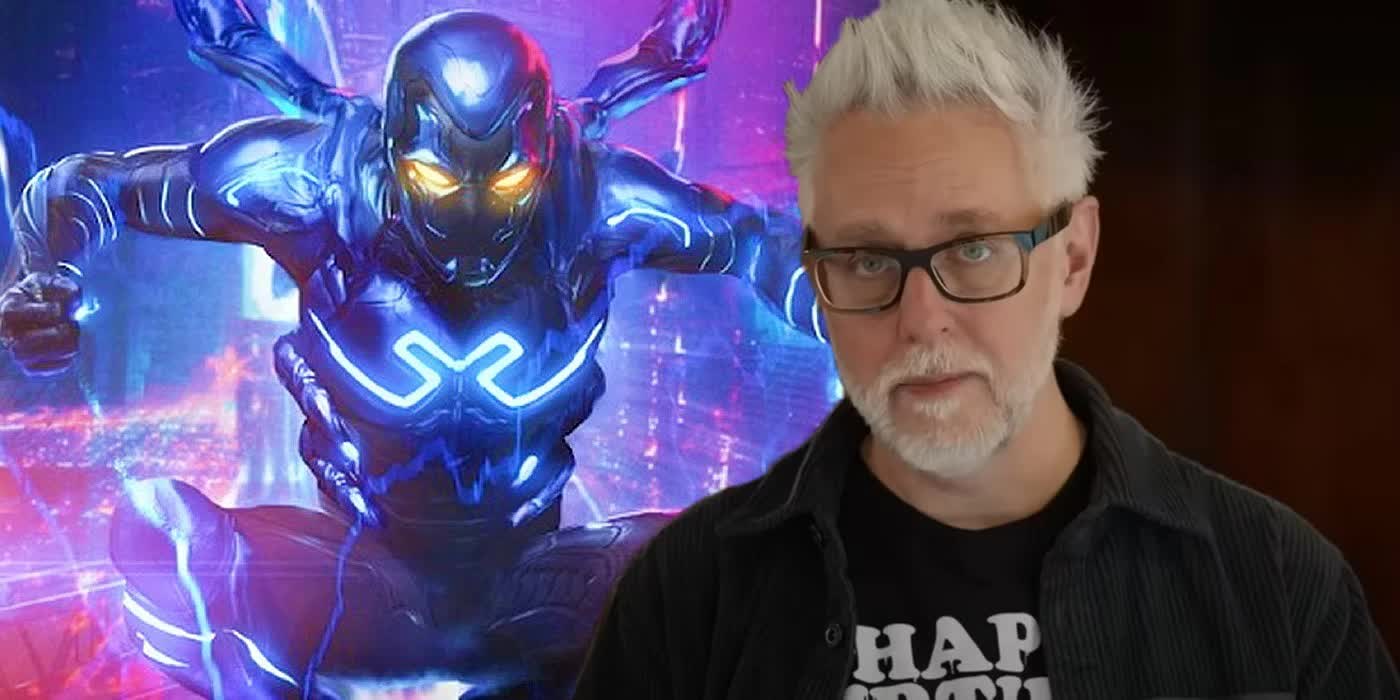 Similar to other projects like The Flash nice Aquaman: The Lost Kingdom, the fate of Blue Beetle after the DCEU closes so far is still very vague. Starting after 2023, James Gunn will officially launch the DCU, with new faces, new storylines, and most likely no connection to the previous DCEU. Even familiar superheroes like Superman or Batman will be taken on by other names.
However, James Gunn also had quite positive comments about Blue Beetle, thereby opening the door for this superhero to join DCU in the future. As reported by The Guardians, the talented director said:We had Shazam, the movie that led to Flash, the project that would reinvent everything, and then Blue Beetle, which had no connection at all. He (Jaime Reyes) could totally be a part of DCU".
According to James Gunn, it can be said that Blue Beetle will be a true independent film and will not have any links to other superheroes even as a cameo. Not like Shazam! Fury of the Gods starring Gal Gadot, hay The Flash with the appearance of at least 2 versions of Batman, Blue Beetle will have a smaller scale, more separate from the general storyline of DC. That allows James Reyes to easily become a part of the DCU in the future, if this film achieves a good box office.