Since the announcement of Counter-Strike 2 coming out, the number of CS:GO players has seen a spike in the past few months. Even, not only the return of old players, CS: GO is also seeing a spike in spending from the majority of the game's gaming community.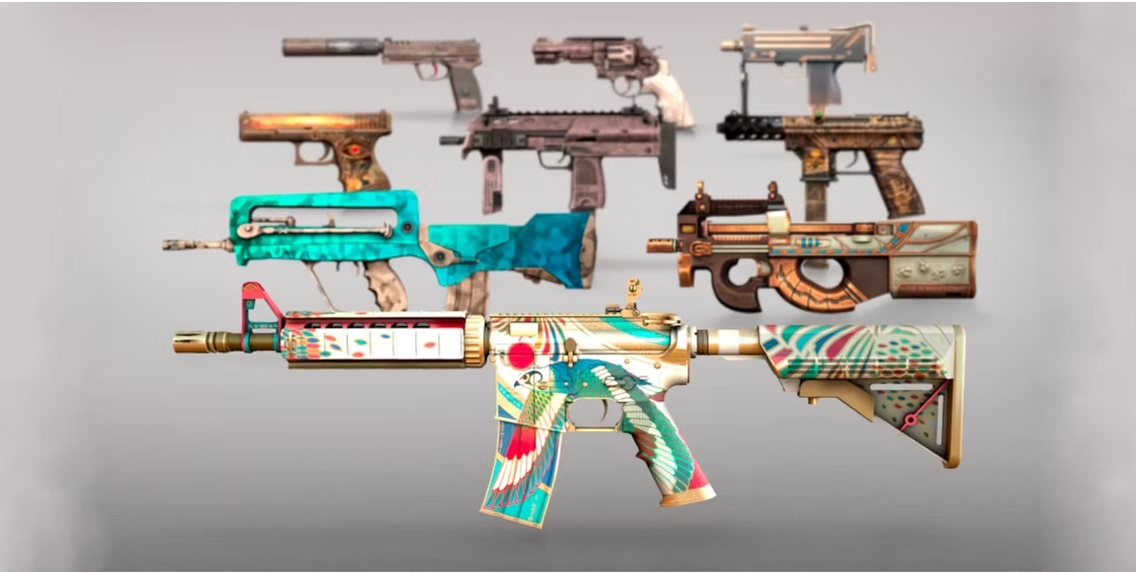 CS:GO gamers are spending more and more since Counter-Strike 2 was announced
Accordingly, if in March last – the time when Counter-Strike 2 was announced to be released in June, CS: GO gamers had set an unprecedented record when investing more than 100 million VND. dollars to open over 40 million in-game fashion boxes. However, this number still seems to be nothing compared to the latest statistics of April. The old record has been broken, when in just the last 30 days, there have been more than 50.3 million CS skins boxes. :GO is purchased and opened. In particular, the Anubis collection, although just launched on April 25, has been purchased 9 million times.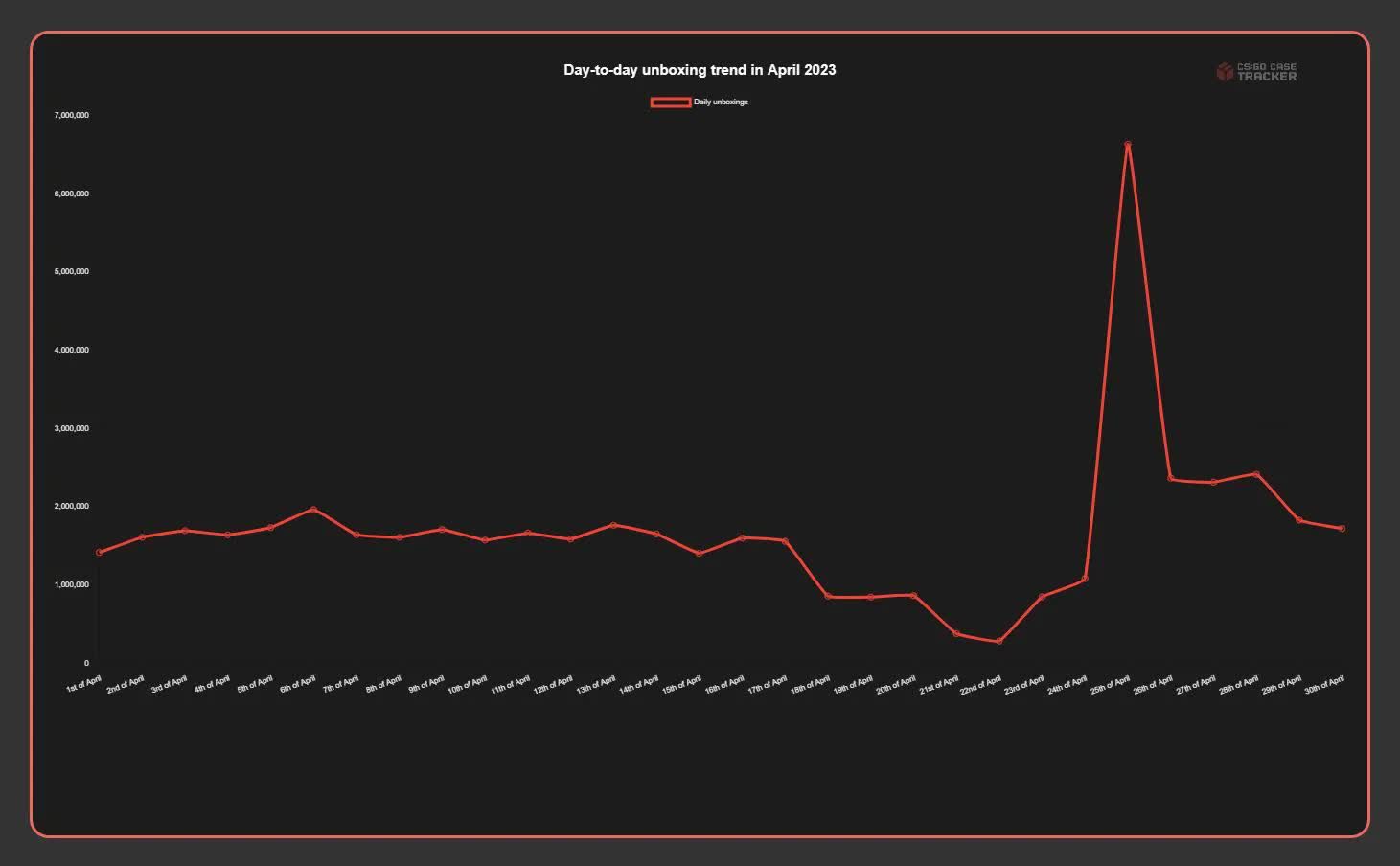 CS:GO players' box opening chart has increased dramatically in April
Of course, besides satisfying the desire to own beautiful collections, the value of the skins in the Anubis box is also one of the stimulating factors that are worth mentioning. The most valuable prize from this crate opening event is the M4A4 Eye of Horus, with super rare versions even worth over $2,000 on the secondary markets. Even, the attraction of the Anubis collection is so great that old collectibles in CS: GO have been sold at low prices to focus on owning the items in this event. Of course, the person who benefits the most during this period is Valve. Not only did the number of CS: GO players return in large numbers, they also made quite a bit of revenue through the sale of crates.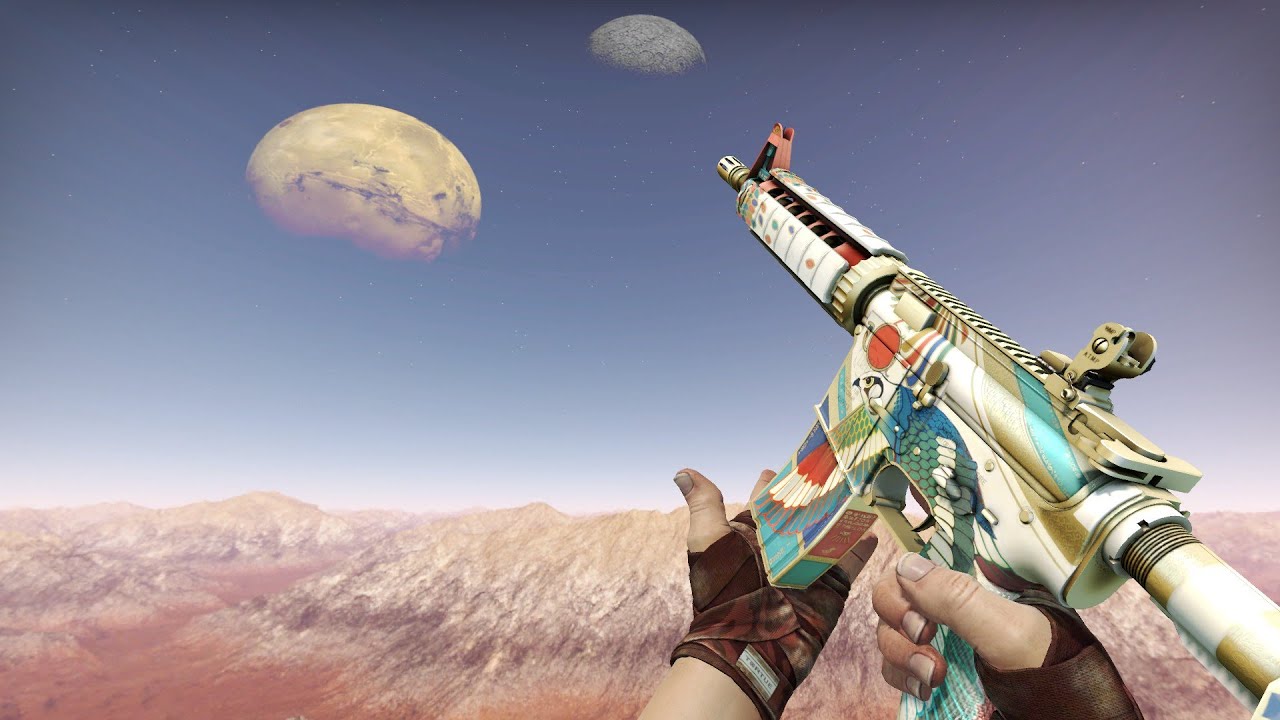 M4A4 Eye of Horus – the most valuable skin in the Anubis collection
Counter-Strike 2 has been set to release this summer, and from now until then, the CS: GO village will probably still be full of fluctuations. Even, the number of 50 million crates opened in April can completely continue to be broken, if Valve continues to launch more new box opening events similar to the previous Anubis.