Christopher Nolan is one of the leading directors of the 21st century with films that are both critically and commercially successful. As a result, this British director has a huge fan following and all his projects attract a lot of attention. This year, Nolan's latest work called "Oppenheimer" will officially be released from July 21, 2023, and to warm up this movie, Universal Pictures has just revealed a new trailer with the time amount longer than 3 minutes as below.
The latest trailer for "Oppenheimer"
This literal "blockbuster" stars actor Cillian Murphy, who has worked with Christopher Nolan several times, as J. Robert Oppenheimer, the theoretical physicist responsible for pioneering the development. The world's first nuclear weapon during World War II. According to historical records, Oppenheimer is often referred to as the "father of the atomic bomb" because of his role in the Manhattan Project.
"This is the most important thing that has ever happened in the history of the world," said Lieutenant General Leslie Groves (Matt Damon) in the newly released trailer, he is the military director of the Manhattan Project and also responsible for responsible for overseeing the construction of the Pentagon. In the trailer, the audience can somewhat feel Oppenheimer's moral struggle when it comes to developing the most terrifying weapon in human history up to that time. A weapon that could help end World War II, but also a weapon that "gives people the power to destroy themselves".
"Oppenheimer" is Nolan's first biopic, as well as his first not to be distributed by Warner Bros. since "Momento" in 2000. Besides Cillian Murphy and Matt Damon, the film also has the participation of a strong star cast including Emily Blunt, Robert Downey Jr., Florence Pugh Jack Quaid, Benny Safdie, Rami Malek, Dane DeHaan, Josh Hartnett, Matthew Modine, Kenneth Branagh, David Krumholtz, Michael Angarano and Alden Ehrenreich.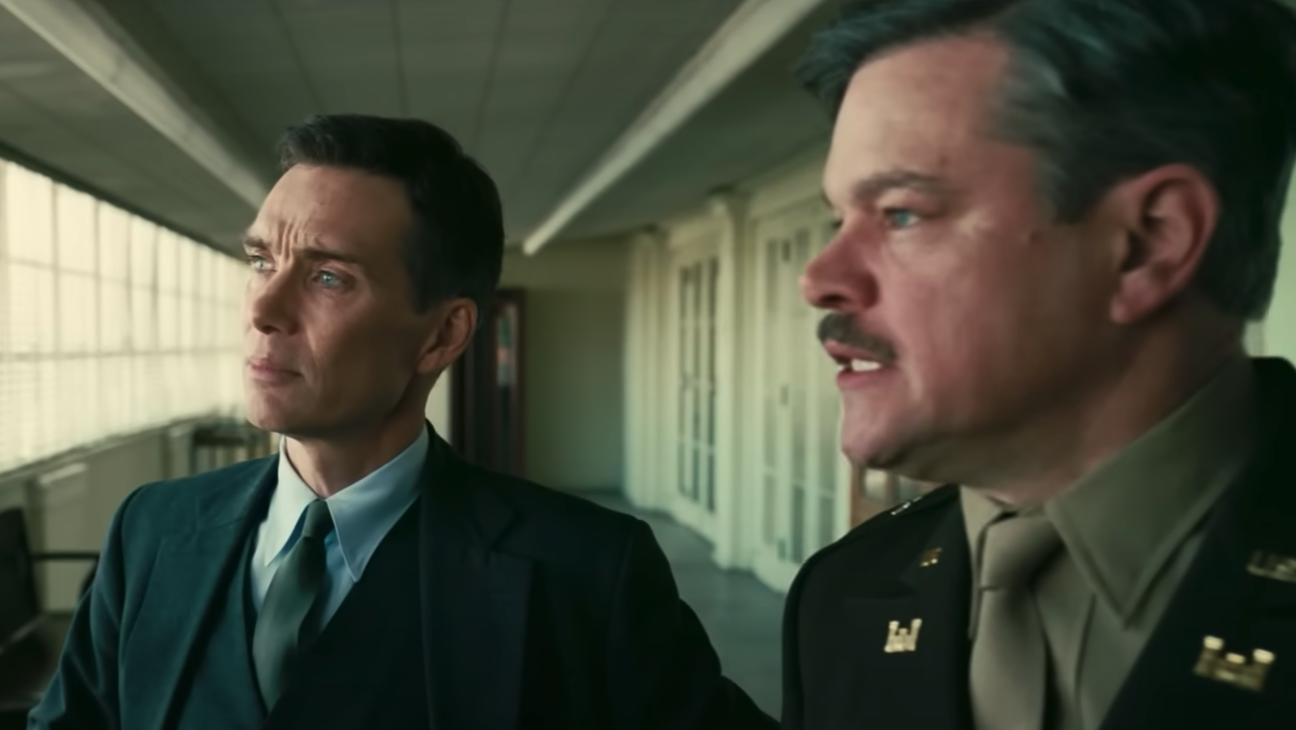 The film, written and directed by Christopher Nolan, is based on the Pulitzer Prize-winning book "American Prometheus: The Triumph and Tragedy of J. Robert Oppenheimer" by Kai Bird and the late Martin J. Sherwin. As confirmed by Matt Damon, "Oppenheimer" will run up to 3 hours, making Nolan's longest film to date, and another name to add to the current list of very long blockbusters.
"Oppenheimer" was shot using state-of-the-art IMAX cameras, ensuring it will present audiences with the grand, cinematic spectacle that has become synonymous with Nolan's films over the years. Nolan's desire to give audiences an experience that's true to what it means to be "movie-watching" was one of the reasons why he stopped working with Warner Bros., after the studio implemented its film distribution strategy. both in theaters and on the Max (formerly HBO Max) streaming service in 2021.