According to HK01Recently, actress Tu Kieu shared a series of bikini photos taken in Santa Monica, Los Angeles, USA. However, these images encountered some controversy because they thought that this style was not suitable for young stars like Tu Kieu. On May 17, when attending an event, Tu Kieu shared negative comments for her.
I've wanted to dye my hair pink for a long time, probably since high school. It hurts a lot to do my hair but I really like the result. I think the hair color is beautiful, so it would be a pity not to take a commemorative photo. I invited a female photographer and took three different sets of photos. I do my own makeup and hair because I know what looks right to me. I like my body and take pride in it. If you show it off to everyone, what's not good," Tu Kieu shared.
According to Sina, Some viewers love Tu Kieu with his cute image in Super Magic Dog. Besides, the actress also often wears ancient and discreet costumes, so many people are still not used to Tu Kieu's new bold style. However, now Chow Tinh Tri's adopted daughter has turned 26 and has the right to decide on her personal style.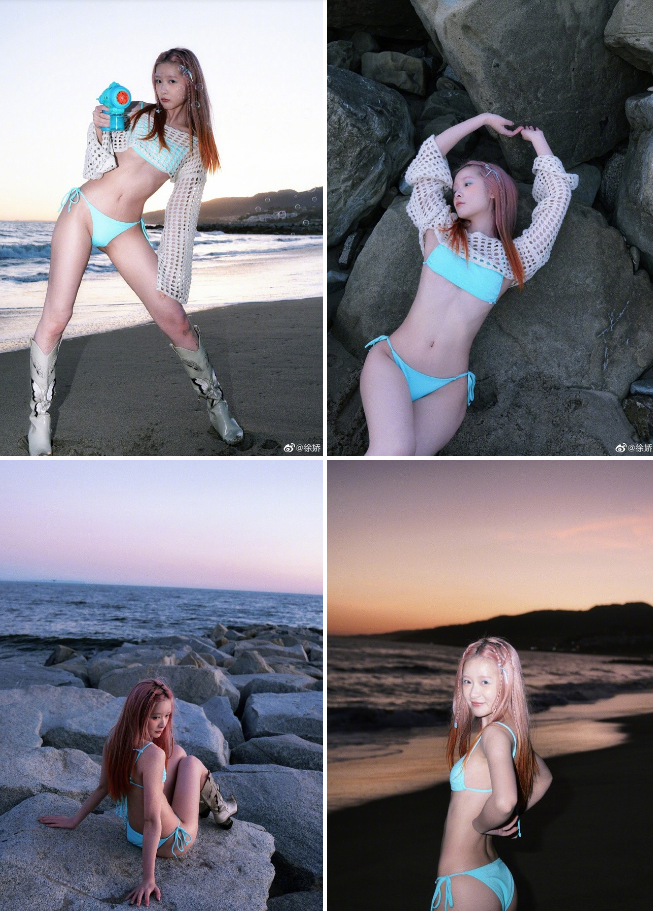 In early May, the actress, born in 1997, graduated with a bachelor's degree in fine arts from ArtCenter College Of Design in California (USA). Currently, she still lives and works here. Except for some film projects, taking advantage of the holiday, Tu Kieu took the initiative to return home and participate in acting.
Tu Kieu overcame thousands of child actors to win the role of Zhou Xiaodi in Super Dog Magic, the last film in which Chow appeared as an actor. In the film, she was disguised as a black boy by the Hong Kong comedy king. Thanks to this role, Tu Kieu won the Newcomer Award at the 28th Kim Tuong Film Festival in 2009 and suddenly became a star.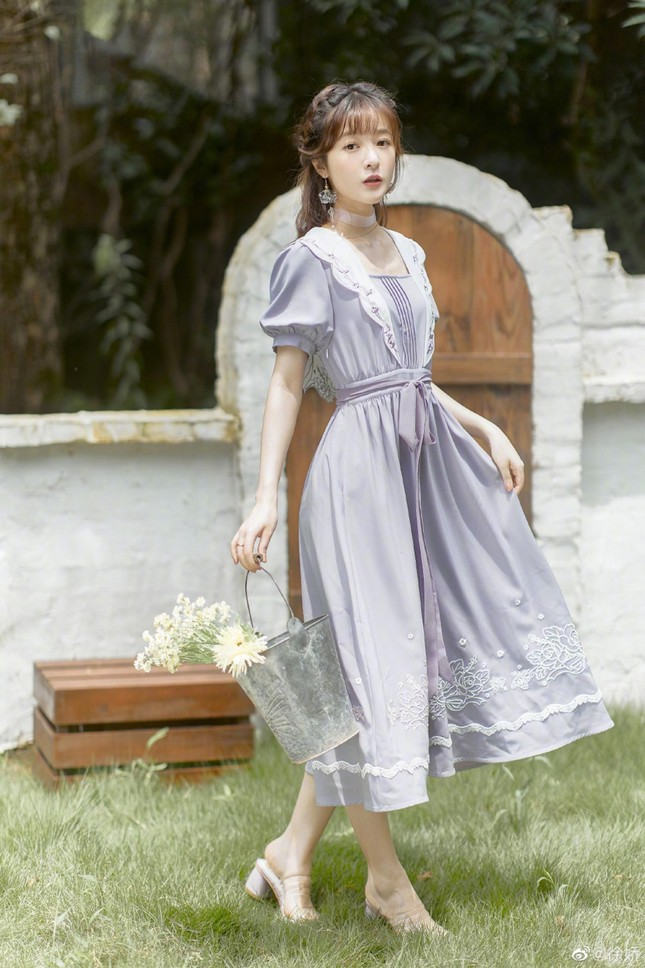 After the success of Super Magic Dog, Tu Kieu was adopted by Chau Tinh Tri as an adopted daughter and brought into the company to help develop his career. She has more opportunities to participate in hit movies like Mulan, Future Police, Starry Night…
However, instead of developing an acting career, Tu Kieu followed the family's orientation to the US to study abroad because her parents did not want the showbiz aura to affect her daughter's normal life.
According to Hong Kong (China) media, Tu Kieu is passionate about fashion design and cosplay, so he entered a design school.
Returning to the country, Tu Kieu restarted his acting career, but it was not as good as before. She sometimes plays supporting roles in TV series, the rest focuses on design work. Tu Kieu has a Han costume stall on Taobao, with good sales.