Junji Ito is the king of Japanese horror comics, with a series of famous works such as Tomie, Uzumaki, Gyo…. However, besides Junji Ito, there are still other famous authors who can give their works. Horror manga is on the throne. From creepy artwork to heart-pounding stories, these manga masters know how to scare away readers.
Here are the 5 best horror manga authors that put Junji Ito in serious competition.
Note: This list will only include authors who write purely horror comics.
5. Masaaki Nakayama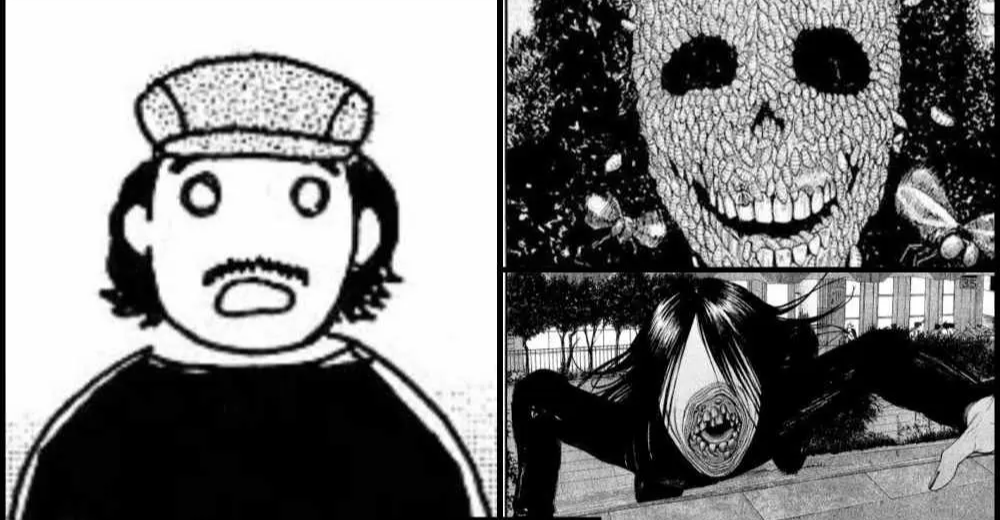 Number of manga published: 10
Popular works: PTSD Radio, Fuan no Tane, Fuan no Tane+
Masaaki Nakayama is a veteran manga artist. From a very young age, he had a strong passion for creating comics, especially horror and action manga.
Since 1994, Nakayama Masaaki has continuously created horror works and most of them have been well received. Many horror followers have become his fans and always follow his new works.
4. Suehiro Maruo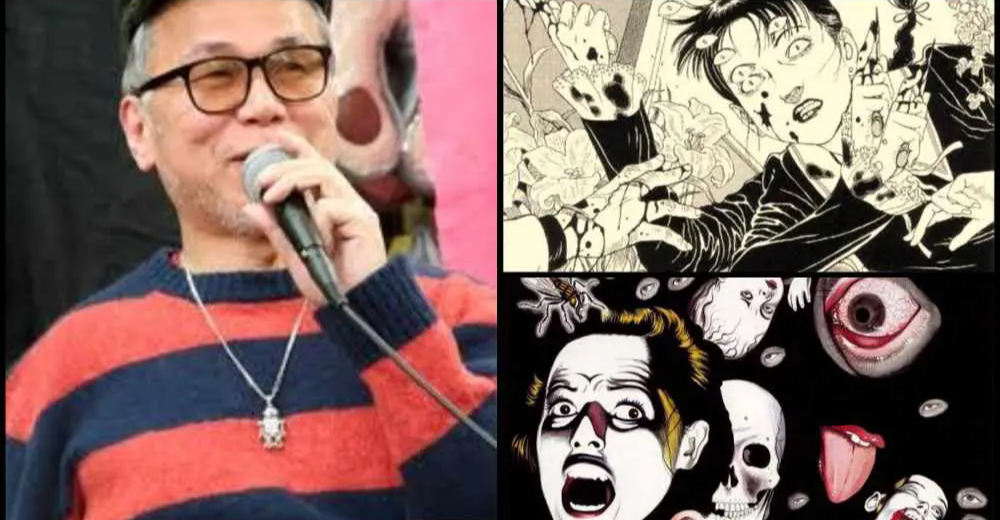 Number of manga series published: 20
Famous works: Shojo Tsubaki, The Laughing Vampire, The Strange Tale of Paranormal Island
Suehiro Maruo's story-writing style makes readers have a headache, a headache, with too unique and different content. Suehiro Maruo's manga itself has always felt dark right from the cover, even if it doesn't talk about something sad.
3. Hidoshi Hino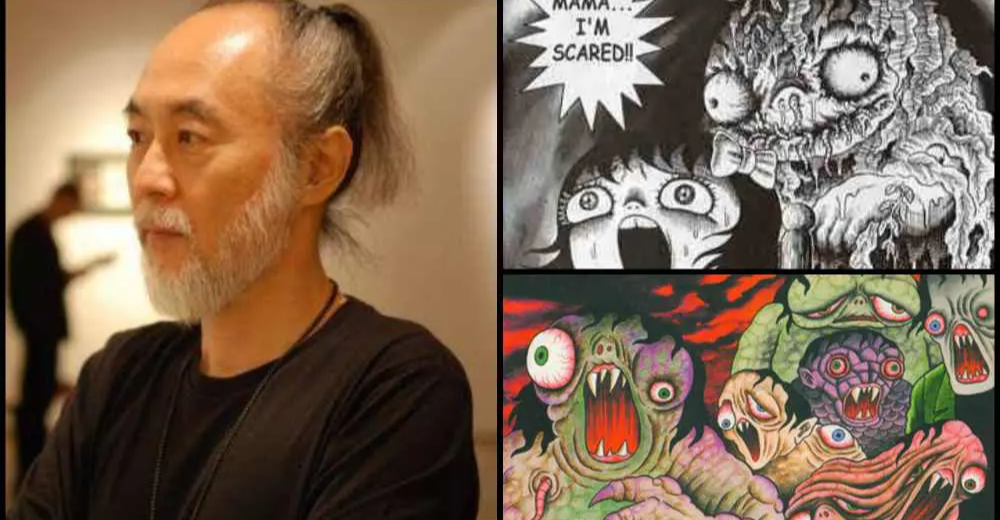 Number of manga series published: 25
Famous works: Panorama of Hell, Horror Anthology Comic Shikaku
Hidoshi Hino is a legend in the manga industry, his works are getting better and better over time. Most people have difficulty adapting to Hidoshi Hino's art style, as it is rather vague and distorted. Once you get into it, it's very hard to get out.
Compared to other horror manga artists, Hidoshi Hino's stories are quite mature.
2. Kazuo Umezu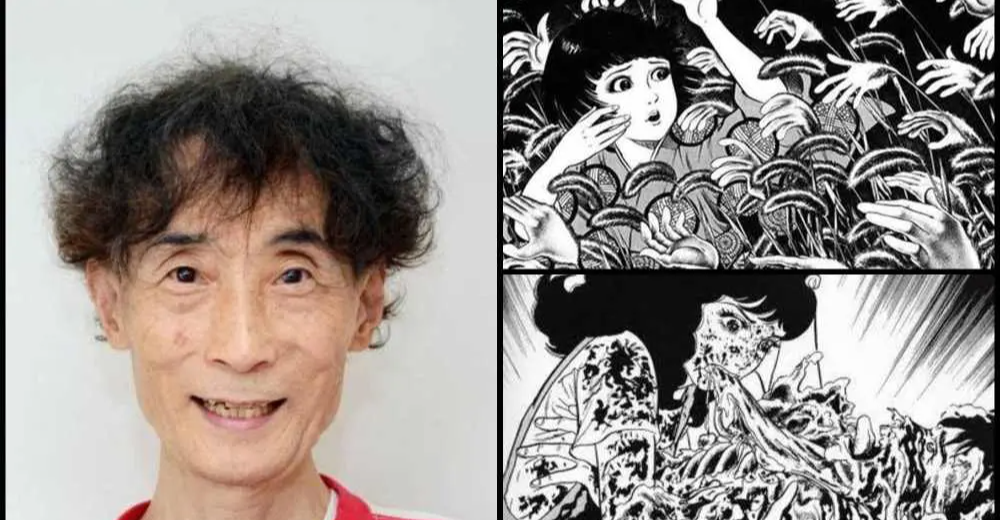 Number of manga published: 22
Famous works: The Drifting Classroom, Orochi, (God's Left Hand, Devil's Right Hand)
Kazuo Umezu's impact on the world of horror manga is undeniable. He is considered one of the best cartoonists in the horror genre. Even Junji Ito only started drawing manga after being inspired by reading one of Kazuo Umezu's manga.
While Umezu's art style and stories may not appeal to fans of contemporary comics, his classic style still has its own appeal.
1. Usamaru Furuya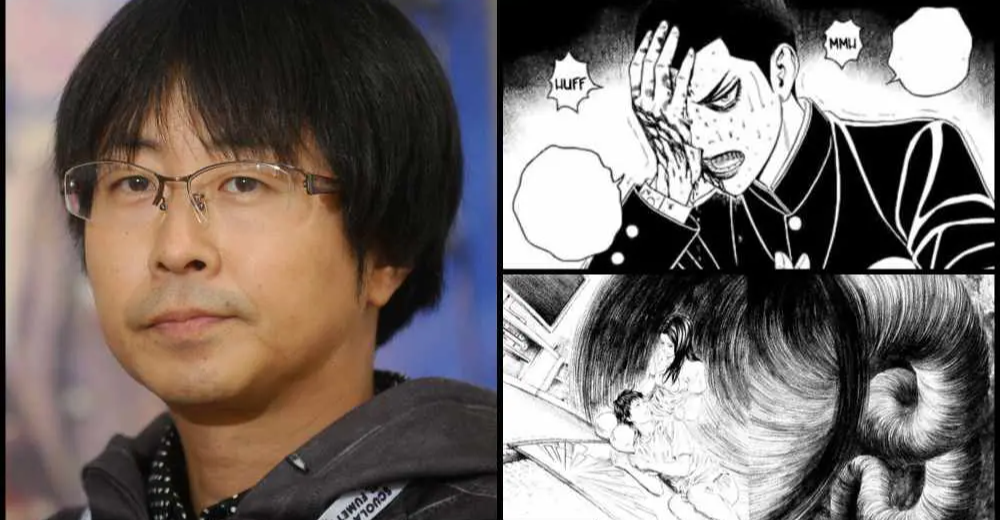 Number of manga published: 26
Famous works: No Longer Human, The Music Of Marie, Picasso Hallucination
Junji Ito's direct rival Furuya Usamaru is a shining gem of this generation. Usamaru's art style is both realistic and aesthetic. Every frame of his comic is like a picture, with each picture saying so much more.
His art style is similar to Junji Ito but more varied and detailed. Out of all the horror manga artists, Usamaru Furuya's storytelling is top-notch, although horror can be a challenge to storytelling.