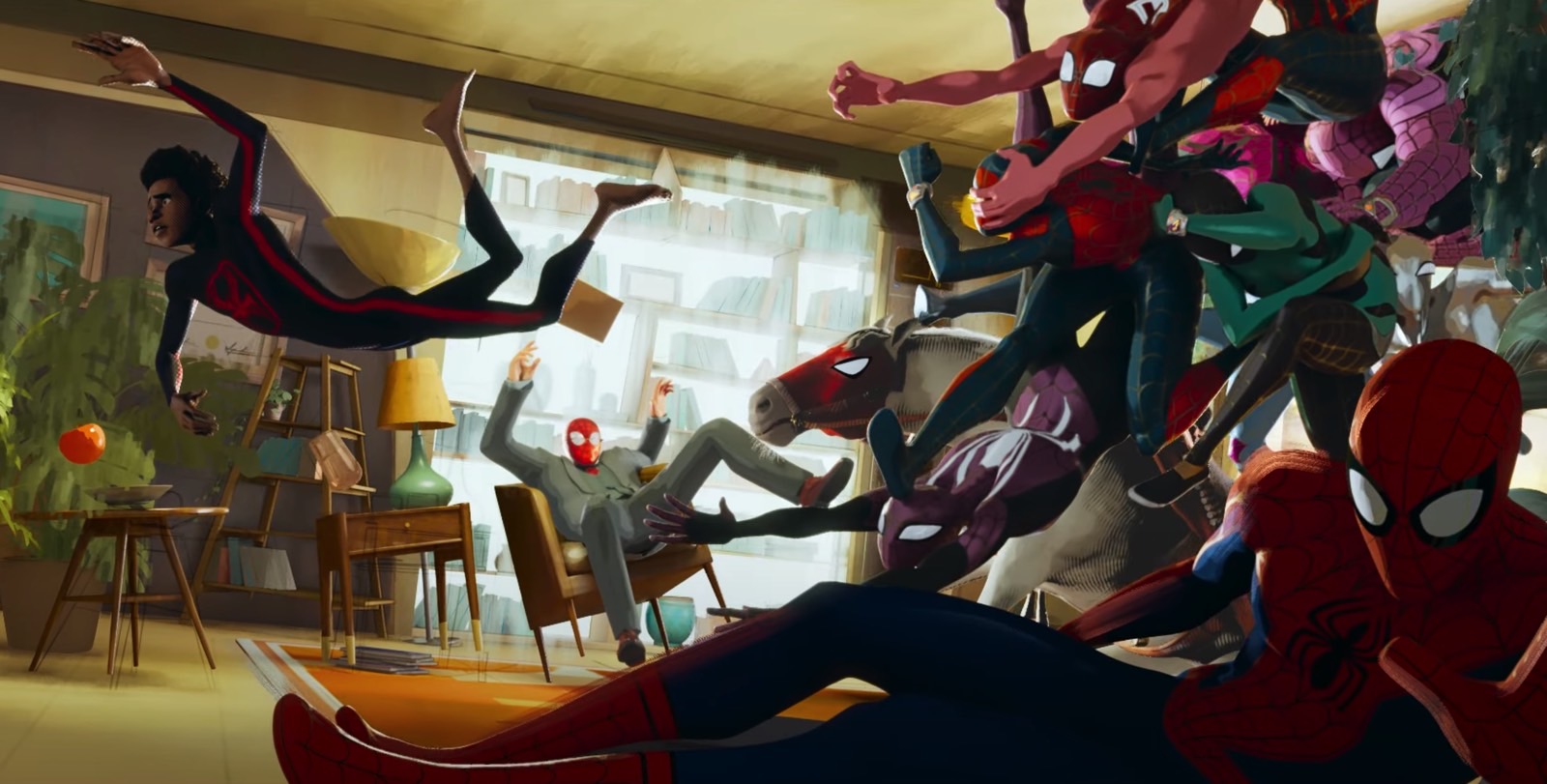 "Spider-Man: Across the Spider-Verse" is one of the most anticipated animated movies this summer, and recently, its length has been revealed. Specifically, based on information from the AMC cinema system in the US, the latest movie about the superhero Spider-Man will be up to 2 hours 20 minutes long. If this information is correct, "Spider-Man: Across the Spider-Verse" will set the record for becoming the longest running Hollywood animated film ever.
To make it easy to imagine, 2018's "Spider-Man: Into the Spider-Verse" has a duration of 1 hour and 56 minutes, nearly half an hour shorter than the new film, but also relatively long in the genre of animated films. usually only 1 hour 30 minutes to 1 hour 40 minutes. Currently, the title of the longest-running Hollywood animated film belongs to "Consuming Spirits" released in 2012 with a length of 2 hours and 16 minutes. Produced by Columbia Pictures and Sony Pictures Animation in partnership with Marvel Entertainment, "Spider-Man: Across the Spider-Verse" will be the latest name to join the current trend of blockbuster movies with very long runs. long.
For example, in 2023 alone, "Guardians of the Galaxy Vol. 3" has just begun to premiere with a duration of 2 hours and 29 minutes, "John Wick: Chapter 4" was released in March with a duration of 2 hours 49 minutes. Disney's "Indiana Jones and the Dial of Destiny" has also been confirmed to run for 2 hours and 22 minutes, while director Martin Scorsese's "Killers of the Flower Moon" is rumored to run for up to three hours. 26 minutes. Last year, blockbusters like "Black Panther: Wakanda Forever" and "Avatar: The Way of Water" were up to 2 hours 41 minutes and 3 hours 21 minutes respectively.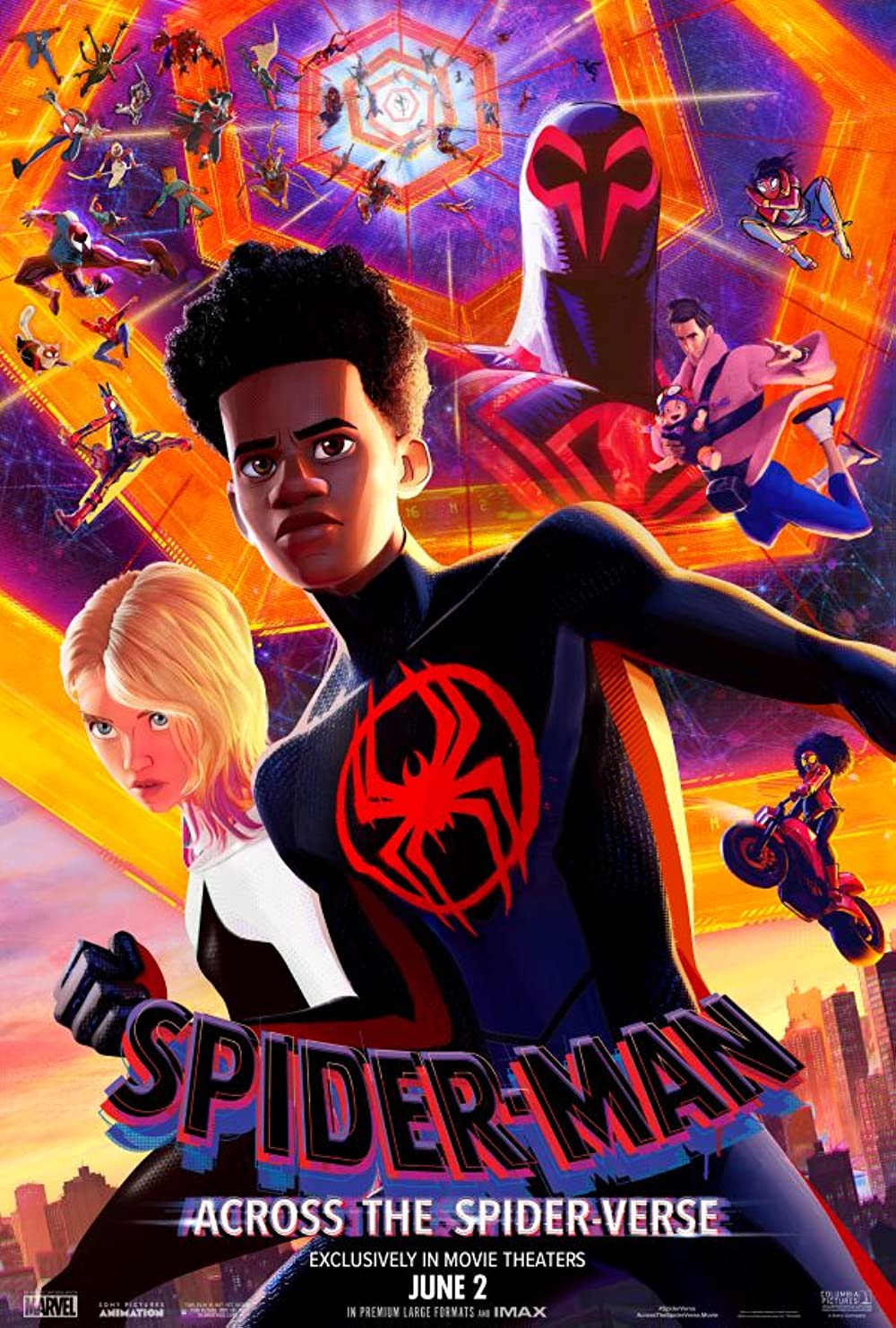 The reason for the long length of "Spider-Man: Into the Spider-Verse" may be because of the dense content and large cast of characters as Miles Morales (voiced by Shameik Moore) travels through the multiverse. and meet countless different versions of Spider-Man. The film's star-studded cast also includes Hailee Steinfeld as Gwen Stacy/Spider-Gwen, Oscar Isaac as Miguel O'Hara/Spider-Man 2099, Jake Johnson as adult Peter Parker/Spider-Man, Issa Rae as Jessica Drew /Spider-Woman, and Daniel Kaluuya as Spider-Punk. With such a large number of key characters, it's not surprising that the film will take longer than the first to tell a suitable story. Unfortunately, one impressive character of the 2018 film that will not return is Spider-Man Noir voiced by Nicolas Cage.
When "Spider-Man: Into the Spider-Verse" hit theaters in 2018, it was a resounding success both critically and commercially, grossing $384.3 million at the worldwide box office. demand compared to the $90 million in funding. Since then, the film has won many important awards, including the Oscars for best animated feature. With an estimated budget of up to 150 million USD, the producer is clearly expecting "Spider-Man: Across the Spider-Verse" to deliver the same and even more success.