When thinking about e-sports tournaments, most of us will immediately think of the participation of young gamers, who are still agile in reflexes, thinking and cognitive ability. , progress day by day. Naturally, the age of professional gamers is not high, and therefore, the default of professional gamers are often young people has gradually ingrained in many people's minds. However, with the case of the pair Jeannie and Gilbert below, things have become completely different.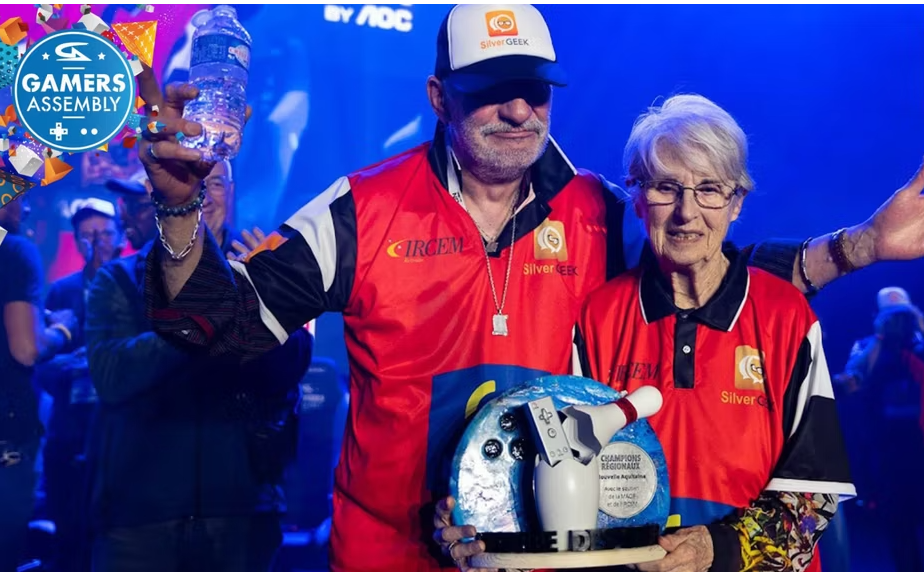 Champion image of the pair Jeannie and Gilbert
Accordingly, the pair Jeannie and Gilbert recently surprised many people when they won the championship at the Wii Bowling LAN tournament organized by the Gamers Association in France last weekend. Basically, Wii games are inherently entertaining, relaxing and should be in any family. However, some Wii Sports games are still occasionally brought out to host e-sports tournaments. Going back to the couple Jeannie and Gilbert, the most surprising thing is their age. As of 2023, Mrs. Jeannie will be 96 years old, while Mr. Gilbert's age is 85. Combined, their ages have reached 181.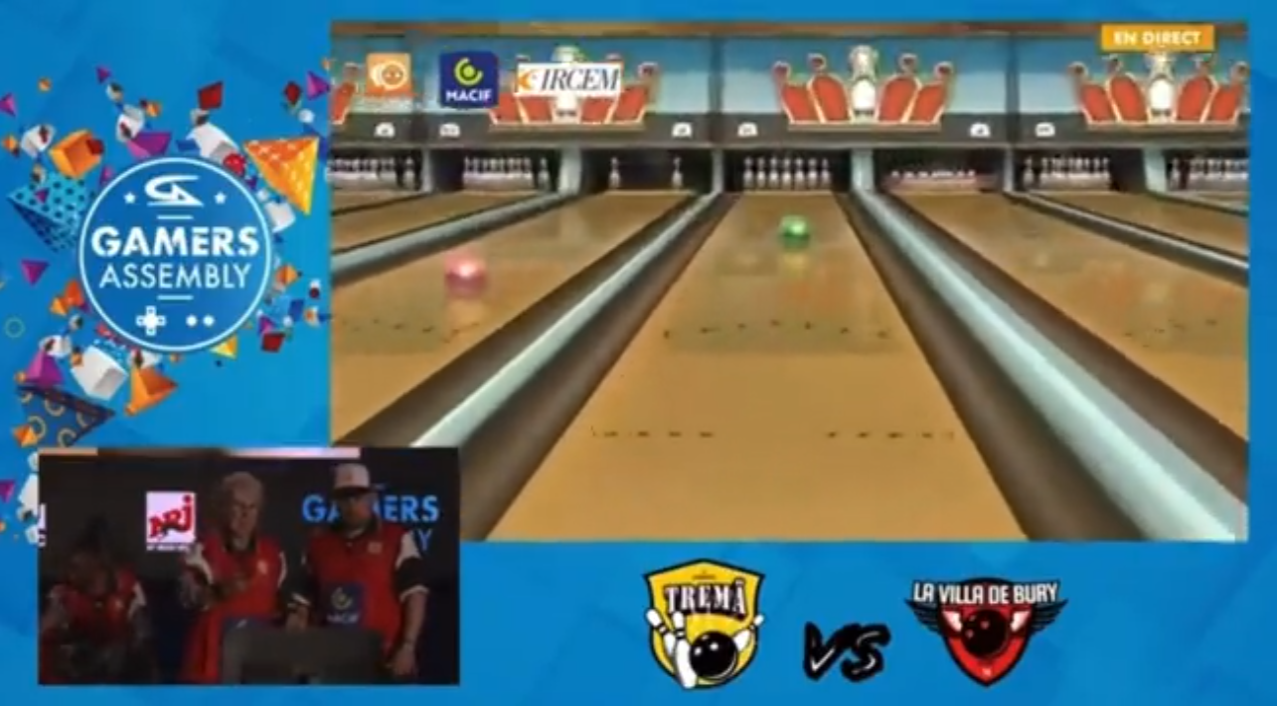 Grandma Jeannie's decisive throw brought the historic championship
More importantly, this couple with a total time of existence on Earth up to 181 overcame, defeated all much younger opponents to become the champion and win all other great prizes. . It must also be recalled that the Wii Bowling game actually does not require too much in terms of physical strength, sharp thinking, reflexes, but it all simply lies in the accuracy of the times you use your controller. Even, the majority of the audience in the game room also enthusiastically supported and applauded the victory of the pair Jeannie and Gilbert, showing how much they wanted this couple to win.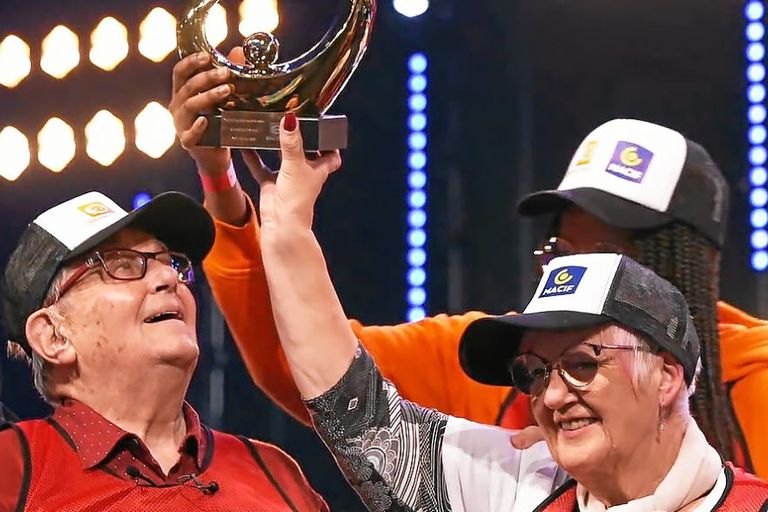 A well-deserved reward for the couple's efforts
The old couple's reward is a lovely trophy as a souvenir, as well as a number of bonuses – worthy of their effort and unlimited love of the game.