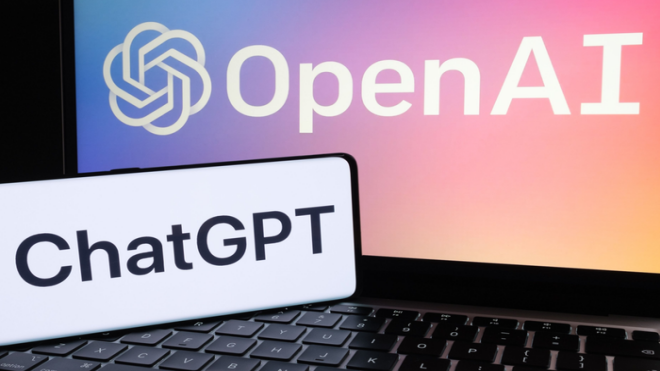 Flexibility is key to the rapid success of AI Generative chatbots. Tools like ChatGPT are used for hundreds of purposes, many of which can be repetitive and boring. While ChatGPT is made for dull and monotonous tasks, that doesn't mean it's boring in itself.
So, the article will highlight the interesting aspect of ChatGPT by suggesting some simple games with this AI chatbot.
1. Tic-Tac-Toe
Tic-Tac-Toe is an entertaining game that is popular all over the world. The game is played on a 3×3 square board with two types of symbols 'X' and 'O'. The player marks his symbols on the board, and the player who first arranges 3 consecutive symbols horizontally, vertically or diagonally wins the game. If both players cannot match 3 symbols in a row, the game ends in a tie.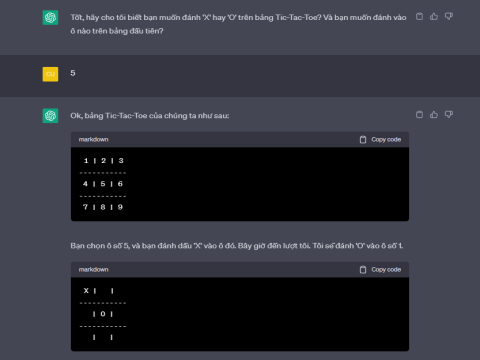 Playing tic-tac-toe with ChatGPT is easy. To get started, ask ChatGPT to "play tic-tac-toe". As you can see, ChatGPT will create a grid with 9 planting cells. Just tell ChatGPT where you want to place the X or O. The tiles will be numbered accordingly, choose the number of tiles you want and the game will progress from there.
2. Play word match
Basically, ChatGPT can be seen as a giant dictionary integrated with artificial intelligence. So language games like "matching words" are always to their advantage. You can completely challenge ChatGPT with really difficult words, but the player's win rate will usually not be high.
3. Text-based Game
A "Text-based game" is a game in which the player interacts with the game through text, usually by typing commands or questions into a simple text interface. Instead of using graphics or sound to show action and events in the game, text-based games focus on depicting events and allowing the player to participate in the story.
These games can be diverse in genres, from adventure, fantasy to everyday life simulation. Games like Zork, Adventure or Rogue became very popular in the 1970s and 1980s, and today there are still many text-based games developed and loved on different platforms, including on mobile phones and on web browsers.
With ChatGPT, you can completely create a Text-based Game and play it right away. ChatGPT can create many different Text-based Games, from role playing to puzzle adventure.
The 3 best Star Wars games of all time